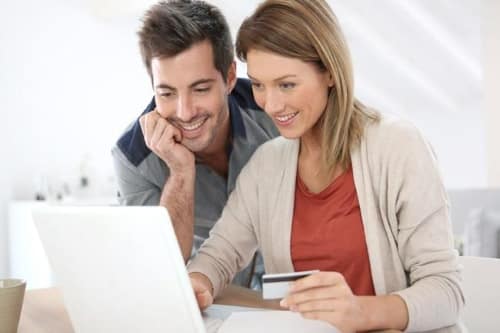 Are you looking for home business ideas for couples?
Any company concept may technically function with a partner, whether you're married or not. However, if both partners in the relationship work to their strengths, there are certain specialized home business ideas for couples that work quite well.
These eCommerce company concepts do not need VC capital.
Without a formal office or a large workforce, you may start these from the comfort of your own home and earn a lot of money. Plus, since you're beginning it with your significant other, you'll have an easier time getting it off the ground than other eCommerce entrepreneurs.
Let's have a look at them…
Create Your Own Coffee Company
Are you and your partner a coffee couple? If that's the case, establishing a coffee company could be right for you. Coffee is a passion product as well as one of the most popular drinks on the planet. In other words, coffee drinkers like the beverage and will continue to purchase it for years to come, particularly when it is combined with health marketing methods.
Coffee is another area with very strong economics. It has a high repurchase rate of up to 50%, is particularly "bundle," and maybe positioned as a high-end product. This makes it ideal for both eCommerce and retail, which is a winning combination.
Create a hair product line
If you've ever wanted to be the next Paul Mitchell, you might consider launching your own hair product line. Consider shampoos and conditioners, as well as items like pomade and mousse that may be found outside of the shower.
Create a Toy Company
The toy industry is one of the most bizarre in the world of commerce. You may make anything from teddy bears to Star Wars action figures based on IP. It may potentially become an IP on its own, similar to Strawberry Shortcake dolls if you play your cards well.
There are so many different kinds of toys that it's difficult to put a number on them. With that stated, it's one of the most popular categories. Due to a large number of children's influencers on social media, it's also one of the most accessible markets to sell in.
Begin a Leggings Business
Yoga is one of the most popular forms of exercise in the world, particularly among women. And, because of Lululemon's domination in this market, leggings are no longer only a necessity for doing yoga; they've also become an "athleisure" item.
Leggings are one of the few garment items that can be worn all year long and have a potential average order value of $75 or more. It's also a product with a lot of opportunity for personalization, which encourages bundling. It's a competitive market, but that only means there's a lot of demand
Start Your Own Hot Sauce Company
Hot sauces are a little-considered product area, but it might be one of the most enjoyable to launch for the appropriate pair. Given that Hot One has sold $10 million worth of their own branded hot sauce via their famous program, there's clearly money to be earned.
The beauty of spicy sauce is that it may be used as a condiment. It's quite easy to sell as a result of this. Simply cook a lot of delicious-looking food with your hot sauce, and you'll be leagues ahead of most other hot sauce companies that depend on their packaging to succeed.
Start Your Own Essential Oils Company
The business of essential oils is fascinating. It's perhaps the cheapest company to start on our list, making it very accessible. However, unless you're utilizing an essential oil that is already well-known, it's a category that most buyers are unfamiliar with.
How creative you are with your goods will determine the potency of essential oils. You're already ahead of most other essential oil dealers if you avoid offering anything basic like lavender. Furthermore, having a strong brand will put you miles ahead of the competition.
Start Your Own Sock Company
The sock category went through a "golden period" a few years ago. Indeed, Bombas demonstrated this when he went on Shark Tank and struck a lucrative agreement with Daymond John. Not to mention the tens of thousands of popular sock brands that sprang out of nowhere.
What is the explanation behind this? Socks offer some of the finest profit margins in the entire garment industry. It's not unusual to offer luxury socks with profit margins of up to 80%. Furthermore, since socks are so adaptable, there are several options to offer them in bundles.
Start Your Own Skincare Company
It makes no difference whether you establish a men's or women's skincare company. It's probably fair to assume that the skincare industry is one of the greatest for starting a company. All you have to do now is determine which path you wish to go with your mate.
Skincare is a high-margin, subscription-friendly, direct response-friendly industry with high margins and relatively straightforward differentiation. As a result, it's a very competitive category. You may, however, identify whitespace and completely conquer it with enough investigation. Vegan marketing tactics, for example, may be used to establish a vegan skincare brand.
Create Your Own Hat Company
Do you like to wear hats? If that's the case, you might consider starting your own hat line. I don't necessarily mean baseball caps when I say hats. Yes, they are valid. However, I believe it should be much larger. There are brands that offer Panama hats for $10,000 or more.
This isn't an easy market to get into, but like other "accessory" categories, there's a lot of room for price variation. It's obviously more specialized in terms of home business ideas for couples. However, this only means that there will be fewer competitors to contend with!
Start Your Own Sunglasses Company
Sunglasses are the face's equivalent of shoes. You can't look good without a good pair of sunglasses, particularly in the summer. This makes it one of the top home business ideas for fashion-conscious couples.
Sunglasses are a fun category to work with since they're very eCommerce friendly. Margins of 70%+ are common, price ranges for luxury sunglasses are normally over $50, and shipping is quite inexpensive owing to their small size and low poundage.
Related link