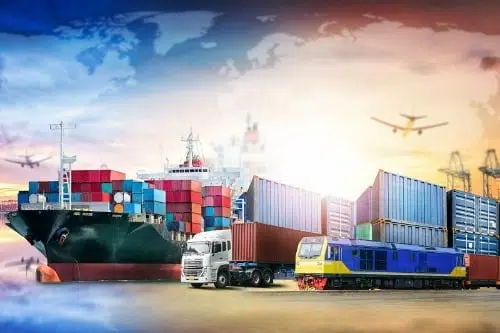 The first step in starting a transportation firm is to write a business strategy. The majority of prospective investors, on the other hand, will find this a challenging task due to the many complex elements that must be addressed when designing the strategy.
Description of the Organization
Most likely, you'll be presenting your transportation company plan to venture capital firms and other transportation industry experts looking for partners or business partners. As a consequence, the firm must be correctly defined to the target audience in the plan. You may, for example, outline the kind of transportation services you will be offering specifically to venture enterprises to improve your chances of obtaining finance. We'll meet with you to get a better concept of the transportation firm you'd want to start. We will be able to properly describe your transportation business plan script using this information.
Financial Investments and Expected Returns
It's vital to consider how much cash you'll need to get started and maintain your business operating smoothly. The phrase "financial costs" is used to characterize these expenses. Knowing the whole cost of starting a business might help you estimate how much money you'll need from investors or financial institutions such as banks.
In today's atmosphere, our financial experts will aid you in assessing the total amount of money necessary to start a transportation firm. We'll also go above and above to help you comprehend the expected revenues as well as the amount of money you'll need to keep the firm solvent as it expands. Employee compensation and licensing expenses are two other things we'll look at and include into your transportation company's strategy.
Plan for Marketing and Advertising
Marketing and advertising is one of the challenges that new and small businesses must conquer in order to steer their transportation company strategy in the right path. The company's venture investors will be interested in hearing how you intend to advertise and publicize your services. A little flaw in your marketing strategy business plan might harm your financing prospects.
Details on Operations and Management
Your professional transportation business plan will be worthless if you don't have an operational and management strategy. You must have a company management plan. You should detail how you will employ and manage staff, for example, to give venture capitalists confidence in investing in your firm.
It goes without saying that if you want to start a transportation firm, you'll need a well-written transportation business plan. To make an appointment with our team and learn more about our organization and the various consulting services we provide, call our pleasant customer service specialists. In the end, having a team of experts work on your transportation business plan guarantees that your firm gets off to a solid start. We are excited to work with you to help you establish and operate a successful business.
Our marketing experts will help you establish an efficient marketing and advertising strategy as well as articulate the details in a tailored transportation business plan. We'll do so by examining existing transportation marketing strategies and predicting the industry's future growth. We'll also consider how much money you'll need to sell your services now and in the future as the industry grows and becomes more competitive.