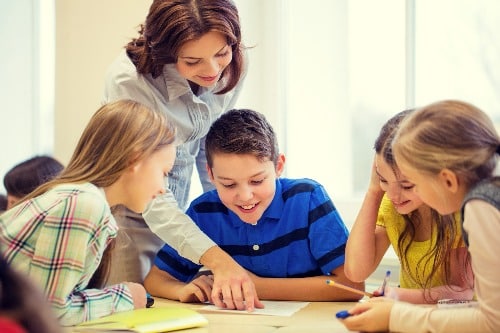 For your own tutoring business, create a tutoring business plan.
Are you thinking of beginning your own tutoring business? This is probably the best job option for you if you like dealing with people and have a love for as well as the ability to offer knowledge. Tutoring may seem to be a simple service business in which you just share your knowledge with a group of people for a charge, but in order to thrive in this profession, you must like teaching; otherwise, you will find it difficult and stressful.
The best part about starting your own teaching business is that it can be done in any scale. You may also start it from a small rented house firm or your own home for little to no money. All you have in such a situation is a deep comprehension of the content you'll be teaching your students. If, on the other hand, you want to operate a true tutoring center where students of various ages and educational backgrounds may receive help with their studies, you'll need to develop a comprehensive tutoring business plan first. The business plan will not only provide the groundwork for your company's future operations and decisions, but it will also help you get started. We've included the business plan of a firm named 'Katie's Tutoring Service' if you're wondering how to write an effective tutoring business plan.
The Company
Katie's Tutoring Service will provide high school tutoring, college admissions test preparation, undergraduate tutoring, and individual tutoring to students. The startup will begin operations in a small Manhattan rented facility.
Management
Katie Gill, who just earned a bachelor's degree in mathematics from Michigan State University, will operate Katie's Tutoring Service as a sole proprietorship. Katie adores tutoring and decided to create a tutoring company just to follow her love of teaching. Katie has been teaching children for the last three years and, because to her academic background and the experience she has gained during that time, she knows all there is to know about beginning a tutoring business.
Customers
High school kids, high school grads, and college students are among our Manhattan-based customers. At our tutoring facility, we will focus on creating abilities in our students rather than merely supplying them with knowledge.
The Company's Objective
We intend to be the #1 tutoring center in Manhattan within five years of opening, and we want to be able to cover our startup expenditures with revenues within a year. The company's three-year goal is as follows:
Owner of a business
Katie Gill will run Katie's Tutoring Service on her own. Katie just earned a bachelor's degree in mathematics from Michigan State University and has been teaching children for the last three years.
Why is the company being established?
Katie began tutoring while she was in her second year of college. She started by instructing a couple of the juniors, but she quickly realized how well she can transmit her knowledge to others. Soon, what started as a method to help a few of her juniors turned into a passion, inspiring her to start a tutoring business.
How will the company get started?
Before you consider how to establish your own tutoring business, you must first draft a comprehensive tutoring business plan. After this stage, you may start carrying out the activities you've planned.
Katie intends to launch her teaching career in a small Manhattan rented office. Six of the building's rooms will be converted into classrooms. In addition to chairs, desks, and the usual items, the company will acquire 6 whiteboards, 6 projectors, and 7 PCs. The starting expenses are as follows:
Customers' services
After you've found out how to establish a tutoring business, you'll need to decide what sorts of tutoring services you'll provide your students. Because everything that comes after will be reliant on your services, make careful to plan ahead of time before starting a tutoring business plan or even considering how to start a tutoring service.
Katie's Tutoring Service will provide the following tutoring services to its students:
Tutoring for pupils in high school: We will provide tutoring services to high school students who are falling behind in one or more subjects due to a variety of factors. In contrast to the usual method of resolving students' current issues, our high school tutoring approach focuses on improving students' problem-solving talents for future applications.
Preparation for standardized admission examinations: Most colleges and universities in the United States require applicants to take one or more standardized entrance exams, such as the SAT and ACT. We will provide tutoring to high school graduates in order to help them prepare for the entrance tests required for admission to their chosen institution or university.
Undergraduate tutoring: Undergraduate students from a variety of schools and institutions often want help with one or more courses, which they may get at our tutoring center. We will initially exclusively offer mathematical courses, such as algebra, calculus, statistics, and finance.
Individual tutoring: We will also give individual tutoring to students who arrive in the midst of a session or who need further assistance due to a poor academic background.
Tutoring business marketing analysis
A comprehensive marketing research is the most important part of a successful private tutoring firm strategy, which is why Katie enlisted marketing experts to help her at this point. Only at this stage can a successful tutoring business strategy be developed. If you're beginning a tutoring business on a smaller scale, you may use our tutoring business plan template to do your own market research. On the other hand, if you're planning a large-scale tutoring firm strategy, you'll require marketing help. You'll come up with a number of tutoring business ideas this way, and you'll also be able to develop an effective tutoring marketing approach.
Analyze current market trends, define your target demographic and potential clients, set corporate objectives, and finally decide service prices are the four main processes in doing an appropriate marketing research of a tutoring center business plan.
Trends in the Market and Industry
The tutoring industry in the United States generates approximately $1 billion in revenue each year, according to IBISWorld. There are around 3,500 tutoring companies in the United States, employing almost 39,000 people. In addition, the industry is growing at a consistent rate of 3.5 percent, and the number of tutoring and test preparation schools in the United States is growing. Based on these numbers, it's possible to assume that this firm has a number of opportunities.
Another important aspect before beginning your own teaching business is to make sure you are in the right location. The location of this company is one of the most important factors affecting its success. Residential areas are appropriate places to open a tutoring center since the bulk of the students it will serve will be able to get to it easily.
Segmentation of the Market
Katie's Tutoring Service is located within a 5-minute walk from Manhattan's main residential zone, making it reasonably accessible to the residential sector, which is our primary target market. The location was also picked since there are no tutoring centers that provide entrance test preparation services within a 5-kilometer radius. Individuals from many walks of life make up the residential community. Approximately half of the population earns between $40k and $50k each month, with approximately 10% earning more than $100,000, according to the financial position.
There are presently over 738,000 families in Manhattan, 17.1 percent of which include children under the age of 18. Furthermore, non-families make up 59.1% of the population, with 48.0 percent of the population living alone. We can only develop a successful and effective marketing strategy after we have a thorough grasp of our target market. As prospective future clients, our experts have identified the following target audiences:
Students in high school:
High school students are our first target group. In the United States, the majority of high school students struggle with math and scientific topics including physics, chemistry, and biology. Additionally, students may miss class due to illness, family duties, or other commitments. Using our tutoring service, these students will be able to compensate for their shortcomings in one or more fields.
Graduates of high school:
This group contains students who are about to graduate from high school or who have previously graduated and are applying to a recognized institution or college. This group will get not just a conceptual overview of particular courses, but also practice assessments on a regular basis. Because this group will account for the bulk of our revenue, our marketing strategy will be geared just for them.
Students in their first year in college:
Students who are enrolled in colleges or universities and are having difficulty understanding one or more courses fall into this group. However, since tutors for undergrad students must be specialists in their field of study, we are initially only offering a limited number of courses to this group. Katie will teach this group directly, along with one of her friends who is a Harvard University business graduate.
A thorough market analysis of our potential clientele may be seen in the table below:
Business Objective
We intend to be the best tutoring center in Manhattan during the first five years of our business. Our major business objectives to achieve as milestones over the next three years are as follows:
We expect a net profit margin of $10k per month at the end of the first year, $15k per month by the end of the second year, and $25k per month by the end of the third year.
The startup's initial expenses should be matched with generated revenues by the end of the first year.
To make certain that all high school and undergraduate students are current with their studies.
Pricing of Products
After studying market demands and existing competition, we priced our tutoring services in the same ranges as our competitors. Individual tutoring for high school students will cost $20 per hour and $40 per hour for college students.
Strategy
Sales strategy, like marketing analysis, is an important part of a tutoring business plan that must be addressed before you start thinking about how to start a tutoring business.
Marketing analysis determines who you should target, whereas sales strategy determines how you will do this. A successful sales strategy is based on a thorough competitor analysis that allows you to present yourself in the best possible light to your customers.
Analysis of Competitors
As previously mentioned, the United States has over 3,500 tutoring businesses. To survive and prosper in such a competitive market, a company must concentrate on its competitive traits, which will offer it an advantage over other similar businesses in the region. The high-quality, unparalleled services we provide at low pricing will be our most important competitive advantage. Each student's problems will be handled on an individual basis, and we will work with them to improve their problem-solving and problem-identification skills.
Strategy for Selling
After performing a comprehensive analysis, our experts came up with the following outstanding tips for promoting and selling ourselves.
We'll launch a large-scale social media campaign for our ad.
We'll build a strong internet presence using SEM/SEO strategies.
We will provide talks and workshops to educate individuals about the college admissions process and exams.
We'll build agreements with local high schools to give tutoring to their underperforming students.
Personnel Strategy
A personnel plan is essential since the success of any firm is primarily based on its employees. Because predicting the number and kind of workers a company will need before it even starts is difficult, it is essential to recruit the help of HR specialists to get through this stage. Before making a decision, you should have a thorough idea of how to start your own tutoring company. For starting a tutoring company, Katie has designed the following staffing approach.
Employees of the company
Katie will be the company's General Manager, in charge of all operations, while the following people will be hired at first:
1 Accountant in charge of the financial records of the center
Marketing and new business development are handled by two sales executives.
Ten tutors give tutoring in a number of subjects and courses.
On a daily basis, four assistants will assist with various tasks at the facility.
One Technical Assistant is in charge of the company's online presence and social media accounts.
1 Front Desk Officer to take messages and act as a receptionist.
All of the people needed to start a tutoring firm will be hired after passing a series of examinations and will be trained before starting.
Plan your finances
Before you open a tutoring center, you must develop a comprehensive financial strategy that addresses all financial aspects of your business, just like you would with the other plans. The financial plan should include all starting expenses, inventory, payroll, equipment, rent, and utilities, as well as how these costs will be paid by revenues earned. Also, complete a comprehensive profit and loss analysis before you start thinking about how to start a teaching company. The financial plan for Katie's Tutoring Service covers the company's development over the next three years and is specifically tailored to satisfy the company's short- and long-term objectives.