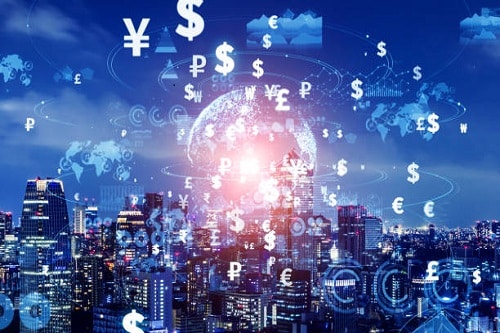 People who do not have a checking or savings account at a bank or credit union are considered "unbanked" consumers. A lack of financial literacy, a lack of trust in banks, or a lack of access to banking services are all possible causes.
For millions of Americans with poor incomes and weak credit, dealing with traditional banks is difficult. Instead, they've resorted to "alternative financial" services such as local check cashing and money transfer outlets, pawn shops, rent-to-own enterprises, and payday loan companies, which provide more flexible hours and less severe credit standards.
Despite consumer advocacy groups' concerns that high fees are abusing consumers, this is nonetheless a lucrative sector. Only when banks are available seven days a week, not just nine hours a day, and ready to give small loans or advances of less than $1,000 on the spot will this industry disappear.
That, in my view, is not likely to happen anytime soon.
The top six things you should know regarding alternative financial services are as follows:
Market growth and valuation: Marketdata estimates that the market was worth $37.6 billion in 2019, down 1.8 percent from 2018. The market reached its high in 2013, when it was worth $43.8 billion. Marketdata anticipates a 4.3 percent reduction in sales this year, to $36.0 billion, due to the epidemic and the crisis. Marketdata forecasts annual gains of 3.03 percent, bringing the total to $41.5 billion by 2025.
In the United States today, 12,000 check cashing establishments, 14,000 payday lending places, 800,000 money transfer agents, 11,000 pawn shops, and 10,000 rent-to-own outlets compete for business.
In 2019, pawn shops made almost $13 billion in income. The check cashing business is worth $1.7 billion. Money transfers are worth $7.8 billion dollars. Payday loans and internet applications are worth a total of $4 billion. Rent-to-own stores bring roughly $11 billion in sales each year.
Effects of Covid-19: This year, not all services performed equally well. Homebound customers stocked – up on rental products like computers and refrigerators in the spring, and rent-to-own firms are predicted to experience a 6% boost in revenue this year. In 2020, check cashing establishments are expected to lose 22 percent of their revenue, while money transfer services will lose 12.2 percent, pawn shops will lose 2.6 percent, and payday loan companies will lose 15 percent. These facilities offer essential services and have stayed operational during the outbreak.
Other online services include: The Covid-19 outbreak has prompted the creation of a slew of new apps (such as Dave, Earnin, and Elevate). Online services are obtaining a bigger share of the market in all five sectors, notably for small installment loans that are replacing payday loans.
Purpose Financial, Populus, and First Cash (Advance America, ACE Cash Express brands) are the primary competitors, and they have grown through purchasing smaller competitors, franchising, new technology, and expanding into other areas like as Latin America.
Do you need more further information? Marketdata's most recent report may be seen here in its full. The alternative financial services industry in the United States includes check cashing, pawn shops, payday loans, rent-to-own retailers, and money transfer services.
The nature of the business, the reasons for non-bank service growth, immigration trends, industry receipts/growth from 1999 to 2019, 2020 outlook, and long-term forecasts for 2025, average store revenues, customer demographics, key industry trends, federal/state industry regulation/fee caps, self-service check cashing machines, profit margins, franchising, gold buying/selling, global remittance trends, consumer debt levels, and the pivot to online service are all exaggerated.
Marketdata LLC's President, John LaRosa, is the author of over a hundred industry and market studies. His conclusions have been reported by ABC, CNN, Fox, Forbes, USA Today, The Wall Street Journal, The New York Times, and a number of trade periodicals.