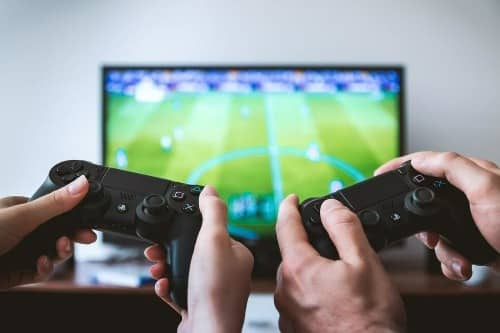 When it comes to the video game industry, be wary of trying to start out too fast. Because of the huge danger of the market rejecting the developed items or troubles arising with the games, these firms come and go. Video games nowadays are complex software built by technology experts. Many versions may be played in online virtual communities, while others can only be played in the same room. Children under the age of 12 and teens are among the target audiences for games. Market sectors include sports, military, and science fiction.
In terms of business models, startups have two possibilities.
The first form involves a firm developing software with the assistance of a team of programmers. Another viable business opportunity is selling licensed video games created by other companies. In any event, starting a video game firm requires a significant amount of capital. Other things to think about while drafting a business plan for a video game company include the following:
• The funds collected must be sufficient to cover the costs of software development, online or storefront setup, development team expenditures, and the first few years of operations or predicted profitability, whichever comes first. • The team must have specialized knowledge of software development as well as a thorough understanding of video game marketing and the industry.
• Develop a video game business plan that includes a marketing strategy, pro forma income statements, balance sheets, and cash flow projections.
A comprehensive and detailed business plan will go a long way toward convincing venture capitalists or other types of investors to invest in a risky enterprise. The gaming business is very unpredictable, changing at a breakneck pace as technology improves. Because video games are growing more complicated, games with interactive play and the capacity to connect to a virtual community are more likely to sell.
Developing a business plan for a video game company demands paying particular attention to a number of things in order to thrive in a competitive industry. Skyrocketbpo's professional business plan writers can assist business owners who need a high-quality business plan to attract potential investors.