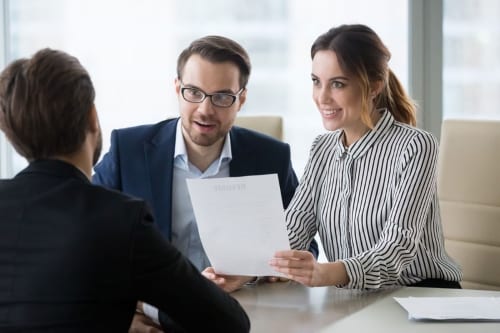 The technological platform, which was launched in 2014, links Fortune 500 businesses with content producers to create video and digital content at scale, allowing brands to interact with their customers more dynamically. Vidsy will use the funds obtained in this round to expand its transatlantic market and further improve its platform and services for both brands and artists.
"Our approach has created a new way for companies to produce extremely successful video advertising while simultaneously sustaining the creative economy." In the past 12 months, the fast development of ecommerce has boosted demand from worldwide companies as they seek to interact with consumers in an increasingly online environment. We can now capitalize on the enormity of the potential in front of us with the support of Access Entertainment and our current investors," said Gerard Keeley, CEO and Co-Founder of Vidsy.
In addition to the investment, Vidsy has added Access Entertainment President Danny Cohen to its Board of Directors.
"The digital advertising industry is expanding at an incredible rate, and businesses need a dynamic, creative, and cost-effective approach to reach customers successfully," he says. Vidsy does this by combining high creative standards with a thorough knowledge of the digital environment and cutting-edge technology. It's no surprise that the Vidsy platform is in great demand across the globe, and we expect the business to continue to expand at a fast rate. I'm looking forward to joining the Board of Directors at such an exciting moment for the company and working with Vidsy's creative staff."
GMG Ventures LP and Delin Ventures, who had previously invested in Vidsy, also participated in this fresh round of financing. "Vidsy provides a unique solution that addresses major problems faced by brands while benefitting from the tailwinds of the creative economy," Alan Hudson, General Partner, GMG Ventures LP, said of the fundraising. Them's ideally positioned to take advantage of the fast growth of video advertising across digital and e-commerce, and we're excited to keep working with it.
join the team as it enters a new chapter of growth."
'Delin has supported Vidsy since its very early days when we spotted its potential to disrupt the video advertising industry by bringing creatives closer to clients at a time when agility and distinctiveness matter more than ever before,' said Christopher Spray, who leads the investment for Delin Ventures. We are thrilled to continue to support Vidsy's founders via this additional round of funding in order to help them achieve scale as they seize the next wave of worldwide market potential and development.'