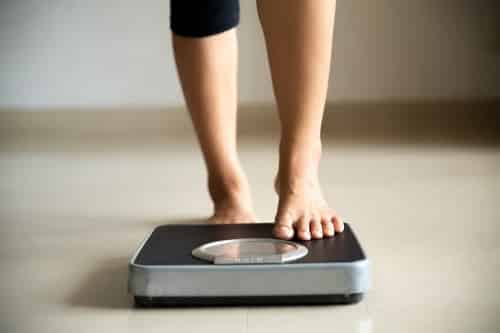 The total weight loss industry in the United States hit a new high of $78 billion in 2019. Several weight reductions centers, doctors' offices, clinics, and other businesses were forced to shut for 8–10 weeks when the coronavirus hit in March of last year. As a result, the market's value is estimated to have decreased by 21%.
A portion of the weight-loss industry will be seriously hit in 2020. Customer numbers dropped in medical weight loss programs in hospitals, franchises and regional chains, and physician offices. Commercial chains that moved to virtual meetings and diet food home delivery and drop shipping, multi-level marketers, increasing retail sales of frozen diet meals, and shelf-stable meal replacements were among the bright spots.
As a consequence of the Covid-19 issue, several weight loss companies were forced to accelerate their transition to virtual delivery of services. Dieters are increasingly accessing weight loss counseling and fitness programs via Zoom meetings, Skype, apps, webinars, websites, live streaming, phone coaching, and home exercises.
Six Things to Know About the Weight Loss Industry in the United States
1. According to projections, major commercial weight loss enterprises' sales held up well last year, climbing 6.8% to $4.07 billion in 2020. Among them are WW, Nutrisystem, Jenny Craig, Medifast, and other franchises.
2. During the pandemic, homebound clients stocked up on frozen diet meals and low-carb items for convenience, boosting total frozen diet dinner and low-carb products sales to $2.1 billion.
3. Elective therapies such as weight loss operations were discontinued since hospitals and clinics were focused on treating COVID-19 patients. As a consequence, in 2020, this market sector will shrink by 20%, from $8.8 billion to $7.1 billion. The number of bariatric surgeries has dropped from 256,000 to about 205,000 in recent years.
4. As a consequence of pandemic-related closures, health and fitness club revenues fell by 37%, from $35 billion to $22 billion. These facilities were among the first to close and the last to reopen, making them one of the most severely affected sectors of the weight-loss business. Last year, an estimated 17% of fitness clubs in the United States shuttered their doors.
5. Multi-level marketing organizations have a significant impact on the weight-loss industry, with the top eight companies accounting for $3.4 billion in sales in 2020. This category includes firms such as Medifast, Herbalife, Shaklee, BeachBody, AMWAY, USANA, Isagenix, and others.
6. Meal replacements and retail appetite suppressants (diet pills) sales were stable in 2020. They have mostly avoided the pandemic's effects due to their broad availability and low cost. MLM and internet/mail order channels were functioning during the outbreak. Meal replacements (such shakes and nutrition bars) brought in $3.0 billion, while retail diet pills brought in $2.08 billion.
To learn more about
Take a look at Marketdata's most recent research. To read more about this intriguing industry, go to MarketResearch.com and look up The U.S. Weight Loss & Diet Control Market (16th Edition). This version of Marketdata's best-selling biannual study on the US weight loss sector has been completely revamped and updated.
New for this edition:
Effects of the pandemic on operations/revenues for all market segments
How dieter behavior changed with the pandemic 2021 & 2025 forecasts
The most popular diets like Keto and intermittent fasting
Leading competitor top management interviews
How the 2021 diet season is shaping up
Why MLM has gained as a distribution model
Why meal replacements are still strong, but not retail diet pills.
Outlook for medical weight loss programs of all types and why they've lost momentum
Visit the report page to read the full abstract and learn more.