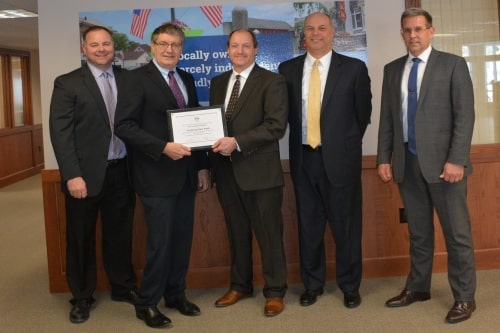 The Small Business Administration (SBA) assists small companies in obtaining necessary funding for expansion, working capital, and debt refinancing. The SBA does not supply the money; instead, it backs up to 85 percent of the loan amount to protect banks and alternative lenders from risk.
Securing an SBA loan is famously competitive, paperwork-intensive, and time-consuming. Small companies, on the other hand, are ready to put in the time and effort since these loans come with cheap interest rates, large borrowing quantities, and long payback periods. The whole procedure (from application to approval to financing) typically takes 60 to 90 days.
Fortunately, there is an alternative.
SBA Preferred Lenders assist applicants in obtaining SBA loans more quickly than they would with a traditional SBA lender. They've gone to great efforts and jumped through hoops to obtain government Preferred Lender designation, which streamlines the whole loan process—a win-win situation for you and the lender.
Are you interested in learning more about how an SBA Preferred Lender may assist you in obtaining much-needed cash more quickly? We'll provide you with all of the information you need.
What Does It Mean to Be an SBA Preferred Lender?
When you request for an SBA loan, your lender must first accept it, and then you must wait for the SBA to approve it. The approval procedure with your lender is likely to be fast and painless, but things slow down after your application is sent over to the SBA.
To get over this stumbling point, the SBA established the Preferred Lenders Program (PLP). This initiative allows lenders to make the final credit decision on SBA loans, simplifying the process and eliminating the 4-to-6-week wait for approval.
However, not just anybody can become an SBA Preferred Lender. This honor is reserved for lenders that have successfully processed and serviced SBA loans for many years. The SBA will also consider the lender's volume of processing, performance, and understanding of SBA rules.
The SBA will also take into account the lender's risk level. Because the SBA is still funding these loans, they want to make sure lenders are minimizing risk while continuing servicing loans to small companies.
PLP status may not last indefinitely for lenders. The period is just two years long, after which the lenders must undergo a recertification procedure.
Why Should Your Small Business Use an SBA Preferred Lender?
When looking for an SBA loan, you should always try to deal with a Preferred Lender first. These banks and alternative lenders can not only speed up your financing procedure, but they also know more about these loans than anybody else.
Here are some reasons why you should always deal with an SBA Preferred Lender for your small business:
Time is money, so move quickly. You'll be authorized and financed quicker since PLP lenders can handle everything in-house. You'll be able to save yourself weeks of waiting time if you do it this way.
Preferred Reliability Lenders must work hard to keep their position, which indicates that they have a track record of successfully funding SBA loans. You can rely on these lenders.
Documentation: Because your lender handles the underwriting in-house, there's a high possibility you won't have to submit the reams of documentation the SBA requires.
It's worth looking for a different financial institution to handle your SBA loan if your present lender isn't an SBA Preferred Lender. Even if speed isn't your top priority, these lenders will help the whole process go more smoothly and with less stress.
What's the Difference Between a PLP and a CLP SBA Lender?
There is a difference between PLP and CLP lenders. The SBA's Certified Lender Program (CLP) allows authorized lenders to service SBA-backed loans more efficiently. CLP lenders are free to use their own application forms and paperwork (as long as they are authorized by the SBA), but the SBA has ultimate approval authority.
Approvals aren't as quick as they are with a PLP lender since your loan application must still go through two underwriting procedures. A CLP lender, on the other hand, is faster than a non-preferred or non-certified lender, so they're not a terrible choice.
CLP designation is earned by lenders that have a proven track record of servicing SBA loans. They may apply for the CLP designation if they have a track record of successful lending and have shown that they can operate effectively with their local SBA office.
Work with SBA Preferred Lenders Using Funding Circle
We exclusively deal with the best-of-the-best SBA lenders at Funding Circle. Our network of lenders offers in-house approvals and expedited processing, which means you'll receive answers and money sooner.
You'll need a company that's been in existence for at least two years, has a minimum annual revenue of $400,000, and a FICO score of 650.
We assist small companies in obtaining SBA 7(a) loans for amounts ranging from $25k to $500k. These periods may run up to ten years and have a fixed interest rate of 6%. We'll match you with a specialized loan expert who will get to know you and your company so they can assist you in completing your SBA loan application and obtaining the best loan possible.
Expand your company, invest in expansion, consolidate business debt, pay working capital expenses, or deal with an emergency with an SBA 7(a) loan. You won't have to wait long thanks to our lenders' quick responses—you'll have top-notch financing in no time.
Are you ready to begin? To get started on your next SBA loan, start your application here (it will not impact your credit score).