Last updated on June 25th, 2023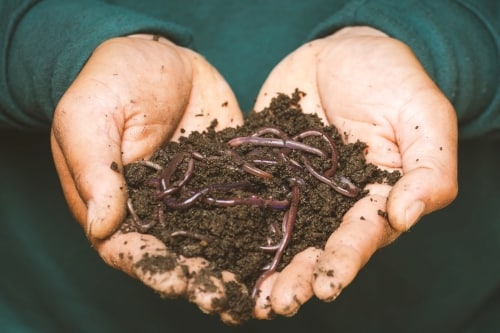 Growing and selling worms may seem to many people to be a waste of time. Earthworm farming, on the other hand, is one of the most popular businesses, with people generating huge profits. The cheap initial investment needed is one of the key advantages of starting this business. The expense of the area is also reduced since the worms are little and take up less space to mature.
To start a thriving worm farming company, you'll need a detailed and well-written business plan. The following business plan will teach you all you need to know about beginning a farm business. Continue reading since our worm farm business plan has covered all of the crucial steps.
An indoor shrimp farm business plan, oyster farming business plan, pig farm business plan, cannabis business plan, fish farm business plan, dairy farming business plan, or poultry farming business plan may benefit from this business template.
The Company
Dennis Begg Earthworm Farms, Inc. will be a regulated, registered, and insured worm farm based in Stow, Ohio.
After doing comprehensive market research, we decided to build our company on two hectares of property. Our business will function normally, with us producing and selling earthworms to anglers and farmers around Ohio.
Please note that our worm farm business plan template may easily be used to create a business plan for your worm farming and red worm farming operations.
Worm Farm Business Management
Make sure you have everything planned out before starting a worm farm business.
The management team for our organization will consist of the chief operating officer, earthworm farmworkers, front desk officer, customer representative, and accounting. The owner, who will be in charge of all business operations, will monitor and oversee the team.
The owner and management will recruit and train the whole crew 20 days ahead of the business's debut.
Worm Farm Business's Clients
One of the most important factors to consider while learning how to start a worm farm for profit is the customers' commitment.
Your business will grow if you can identify and understand your customers. A worm farming business plan must include all of your customers in the same way that a franchise business plan must include all of your customers. Some of our clientele are as follows:
Institutions of Higher Learning for Fish Farmers Scientific Laboratories
Growers of crops
Aquaculturists are experts in the cultivation of aquatic plants.
Organic product manufacturers
Universities' research programs
Fishermen
Business Objective
We intend to be one of the top leading earthworm farms within the first four years of our business. We want to be renowned throughout the country, not just in Ohio, as the most well-known worm farms. Our goal is to create world-class earthworms and distribute them around the US and other countries.
Owner of a business
Dennis Begg Worm Farms, Inc. will be his own and operated business.
Dennis has always been eager to explore new things. He got really interested in the worm farm company after learning how to maintain a lucrative worm farm. He worked at numerous worm farms, which gave him the idea of starting a worm casting firm. He then drafted a worm farming business plan to guide him through the process of starting and running his company.
Dennis will be is responsible for hiring, orienting, selecting, training, counseling, and guiding his own company's workers and managers. He will also communicate the organization's mission, vision, and overall direction, as well as develop and implement them.
What is the purpose of starting a worm farm?
When it comes to organic farming, the earthworm is essential. Earthworms play a crucial role in the conversion of organic matter to humus, a nutrient-rich material that boosts soil fertility.
Dennis saw the importance of cultivating earthworms and decided to start his own worm farm after learning about the possible profit.
How will the Worm Farming Business get started?
Make a list of all the duties you'll need to do while starting a worm composting business
Dennis Begg Worm Farms, Inc. will take the following steps to start its business:
Get your hands on a Worm
The worm itself is the first item you'll need to start a worm business. Worms may be bought at a bait shop or collected from a pond. According to research, worms reproduce at a rapid pace, and a pound of them is equivalent to around 1000 worms.
Collect buckets
You'll need to provide a favorable environment for worms to survive and reproduce if you want to start a worm farm. The dark is the optimum environment for earthworms to grow. In a plastic container, make a worm bed.
Water should be added to the bin.
Drilling is necessary because the worms need to breathe to survive. Create a few small holes in the dark container. To keep the worms from escaping, make sure you drill incredibly small holes.
Arrange the garbage cans in a stack.
It's best to put two bins on top of each other. Place the drilled bin above the undrilled bin to allow liquid from the drilled bin to fall into it.
Prepare your sleeping quarters.
Note
Worm raising necessitates the use of bedding. Use a substance that decomposes quickly and absorbs water. Cardboard, newspaper, and dried leaves are examples of acceptable materials.
Get some food for the worms.
The next step is to get the worm food. You may use oranges, orange peels, coffee grounds, table scraps, and other acidic materials.
Cover the garbage container with a cloth.
In the ecosystem we've built for the worms, other flies and insects will flourish. You keep the worms out, be sure to cover the container with paper. In order to generate healthy worms, make sure everything is secure.
Services
While learning how to start a commercial worm farm, you should also describe the services that your company will provide. The earthworm-producing industry offers a wide range of services.
Make a list of all the services you'll provide when starting a worm farm business. The following services will be provided by Dennis Begg Worm Farms, Inc.:
Worm farming is a technique of worm production.
A variety of earthworm species will live on our worm farm. We researched the most profitable and useful earthworms for the organic company. Our farm will cultivate all of the earthworm kinds necessary in the organic market.
Earthworms are being sent out of the country.
We would not only provide our goods to local fishermen, but we will also export it to other countries.
Services of advice and consultation
We will provide consulting, training, and advising services to a worm development firm.
Laboratories and research initiatives are available.
At a reasonable fee, we will send earthworms to scientific labs, university research programs, and research organizations.
The free worm farm business plan provided online contains further information about the services.
Worm Farm Business Marketing Analysis
Any worm farm example business plan must include a marketing study. Dennis engaged the assistance of marketing experts to help him get through this critical period.
Market Developments
When deciding how to start a commercial worm farm, keep market trends in mind. Organic farmers and fishermen can't operate their enterprises successfully unless they have a steady supply of earthworms, as you can see if you look closely.
In recent years, worm farming has experienced a huge increase in revenue. This is due to the fact that people are buying organic products in order to eat healthier and more pure meals. It has increased the demand for organic foods, and more people are interested in buying them.
People in this industry are earning more money since they are not only selling worm farms locally but also exporting them to other countries, making worm farming a sustainable business.
Segmentation of the Market
This worm farm business plan form should be used to write up the marketing segmentation for our worm farm company. After doing extensive market research, we have a strong knowledge of who our target market is. Our marketing segmentation will encompass the following firms and sorts of people.
Organic Farms & Poultry Farms
Organic growers will get a range of earthworm species from us. These farmers' crops rely on a constant supply of diverse earthworms. Another important category is poultry farms, which are located across the area.
Aquarium proprietors
Another important client will be aquarium owners, who need earthworms on a regular basis to feed their marine critters and fish.
Fishermen
Anglers that need diverse earthworm species as bait for their fish will also be able to purchase our products.
Laboratories and Research Centers (LABORATORIES AND RESEARCH CENTERS)
We will offer our earthworms at a low price to scientists and research institutions. Many medical organizations need worms for research purposes.
Business Objective
Our objective for the industrial worm farm is to return our whole investment in less than two years. Another goal is to establish one of the most well-known worm farms in the United States.
Pricing of Products
The quality of the items determines their price. We aim to create top-of-the-line earthworms that we can export to other countries. A good location and a good breed may help you generate high-quality worms. After analyzing market demands, we developed our pricing plans to be cheap and comparable to other worm farms.
Worm Farm Business Marketing Strategy
Because they are unable to sell their worms on time, some earthworm farming companies may not earn a profit. In light of this, we decided to manufacture earthworm feeds and set up a standard packaging factory for our earthworms. We will be able to increase our profit margins with the use of these techniques.
The marketing and sales techniques that will be employed to operate the firm are outlined in this worm farming business plan. A worm farm company's success is also dependent on properly marketing worms and their usefulness.
Analysis of Competitors
Due to the growing demand for organic products, earthworms are in high demand in the organic industry. It is one of the most competitive industries on the planet. The number of people and businesses engaged in the production of worms is increasing every day.
We have a dedicated team of experts that have devised new strategies to increase the number of worms in the population. The dedication of our personnel, as well as the leadership of our owner, who has worked in world-class worm farms, is our key competitive advantage.
Strategy for Selling
Dennis conducted an extensive study and came up with some amazing marketing concepts for his company.
We'll take the following steps:
Promote our business on agriculture-related websites and publications.
Get in touch with people who work on organic farms.
Use social media networks to reach millions of people.
To advertise our firm, we send letters and brochures to other businesses in the area.
Encourage referrals and word-of-mouth marketing.
We will employ direct marketing to communicate and increase our sales.
Personnel strategy
Before launching a large-scale worm business, you should try it out on a small scale first. It's vital that you know how to start a worm farm at home and make money with it.
A personnel strategy must be included in every worm farming company plan. Because a company's success is based on its workers and management, the people strategy is a crucial aspect of every business plan. If the management isn't committed to the business, it won't be able to grow.
Employees of the company
Dennis Begg Worm Farms, Inc. will be owned and controlled by Dennis, who will hire the following staff three weeks before to the inauguration.
1 farm manager and 2 worm researchers
Farmworkers are 10 in number.
Operating time: 1 hour
Plan your finances
The financing strategy is another important part of the worm farming business plan.
When writing a worm farming business plan, you should have a good idea of the worm farming profit and how much worm farmers make. It will help you design a financial plan that covers all aspects of your company. Your financial plan should contain the following items:
The cost of leasing farmland is high.
The amount of money necessary to prepare fields for planting.
The money needed to buy earthworms.
The amount of money needed to launch a website.
The wages of the employees
Bonds, securities, registration fees, and insurance are just a few of the items to think about.
FAQ
Is it possible to make money from a worm farm?
If you want to make money from commercial worm farming, you should expect to spend a lot of money. However, before you start your business, make sure you're familiar with all of the prerequisites for running a profitable worm farm.
Is vermiculture a feasible business venture?
Yes, it is a successful company since organic veggies and fruits are in high demand. Vermicomposting is a technique for growing fruits and vegetables without using harmful chemicals. The profit margin on a worm farm is pretty substantial with this firm
Is raising worms profitable?
If you want to make money cultivating worms, you may start your own worm farm. A well-written worm farm business plan can help you make a profit from your endeavor.
Is it worth it to put money into worm farms?
Earthworms excel at transforming household waste into soil nutrients. They supply nutrients to the soil, helping it to grow healthy fruits and vegetables. With a well-thought-out and well-written worm farming business plan, you may start your worm farm on a small scale.
You may download the Worm Farm Business Plan Template in pdf format.
Samples of illustrative business plans
Skyrocketbpo's top-notch business plan development, advising, and research have benefitted thousands of firms. They've assisted tens of thousands of small company owners in obtaining over $1.5 billion in funding, and they can help you as well.
Related link