Last updated on November 30th, 2023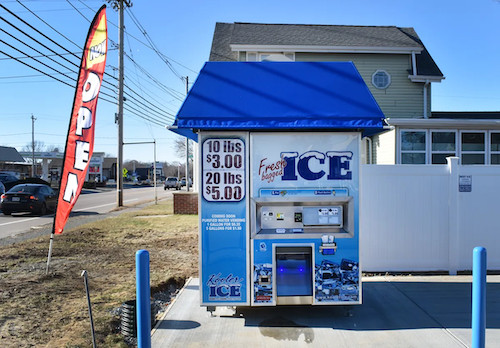 How to Write an Ice Vending Machine Business Plan?
Ice Vending Machine Business Plan is an outline of your overall ice vending business. The ice vending machine business plan should include a 5 year financial projection, marketing plan, industry analysis, organizational overview, operational overview and finally an executive summary. Remember to write your executive summary at the end as it is considered as a snapshot of the overall business plan. You need to be careful while writing the ice vending machine business plan as you need to consider various factors that can impact the business's success. Read the sample ice vending machine business plan in order to have a clear understanding of the process.

Table of Contents
Executive Summary
Arctic Wave Ice Vending is planning to start operations and the founder is John Smith. Our primary products include packages of ice, bulk ice and water. The founder and most of the management team members have prior experience of operating vending machines. Our key advantage involves access to locations with high foot traffic.
Problem Summary: traditional retail ice industry is labor intensive, and requires transportation & storage of ice and other overhead costs which makes the ice more expensive and also has a negative impact on profitability for ice suppliers.
Solution Summary: ice vending machines are easy to operate as they do not require a constant supply of inventory, have almost no human involvement, have low overhead costs, and are easily scalable.
Financial Overview: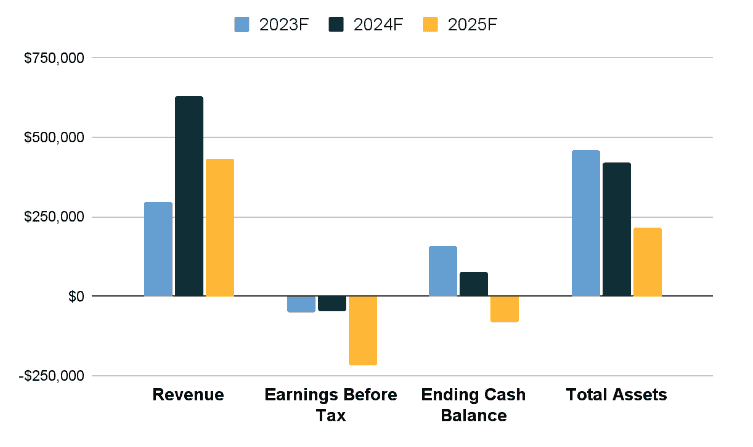 Company Overview
Business Name: Arctic Wave Ice Vending
Founder: Jahn Smith
Management Team:


Legal Structure: Limited Liability Company (LLC)
Location: Austin, Texas.
Mission: "Provide a fast service with a very high quality of ice and water to our customers and be green by reducing the number of plastic bags to zero".
Vision: "To be the most automated possible, reduce operations to the minimum under this efficiency the quality of the water or ice will always be of the highest and our service time will always be constant and minimum".
Goals:
✔️ Deploy 10 ice vending machines across Austin, Texas.
✔️ Envisioning a $3,000/month cash flow per machine.
✔️ Allow the business to expand into other areas in the Houston TX metropolitan area.
Products:
✔️ Packaged Ice
✔️ Non-packaged ice for bulk containers
✔️ Water
Download Free Ice Vending Machine Business Plan Template
Write a plan in just 2 days!
Financial Overview
Fund Usage Plan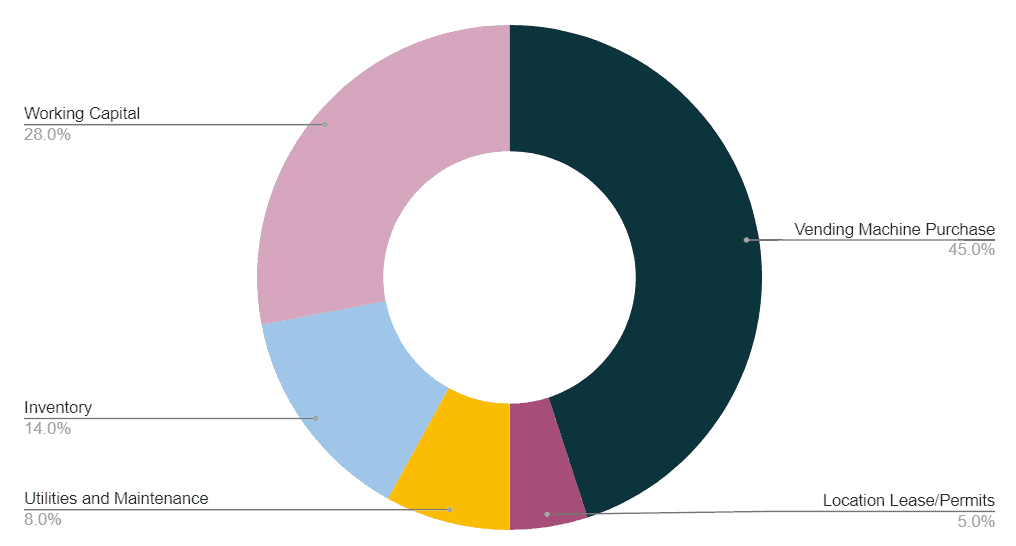 Capital Expenditure Schedule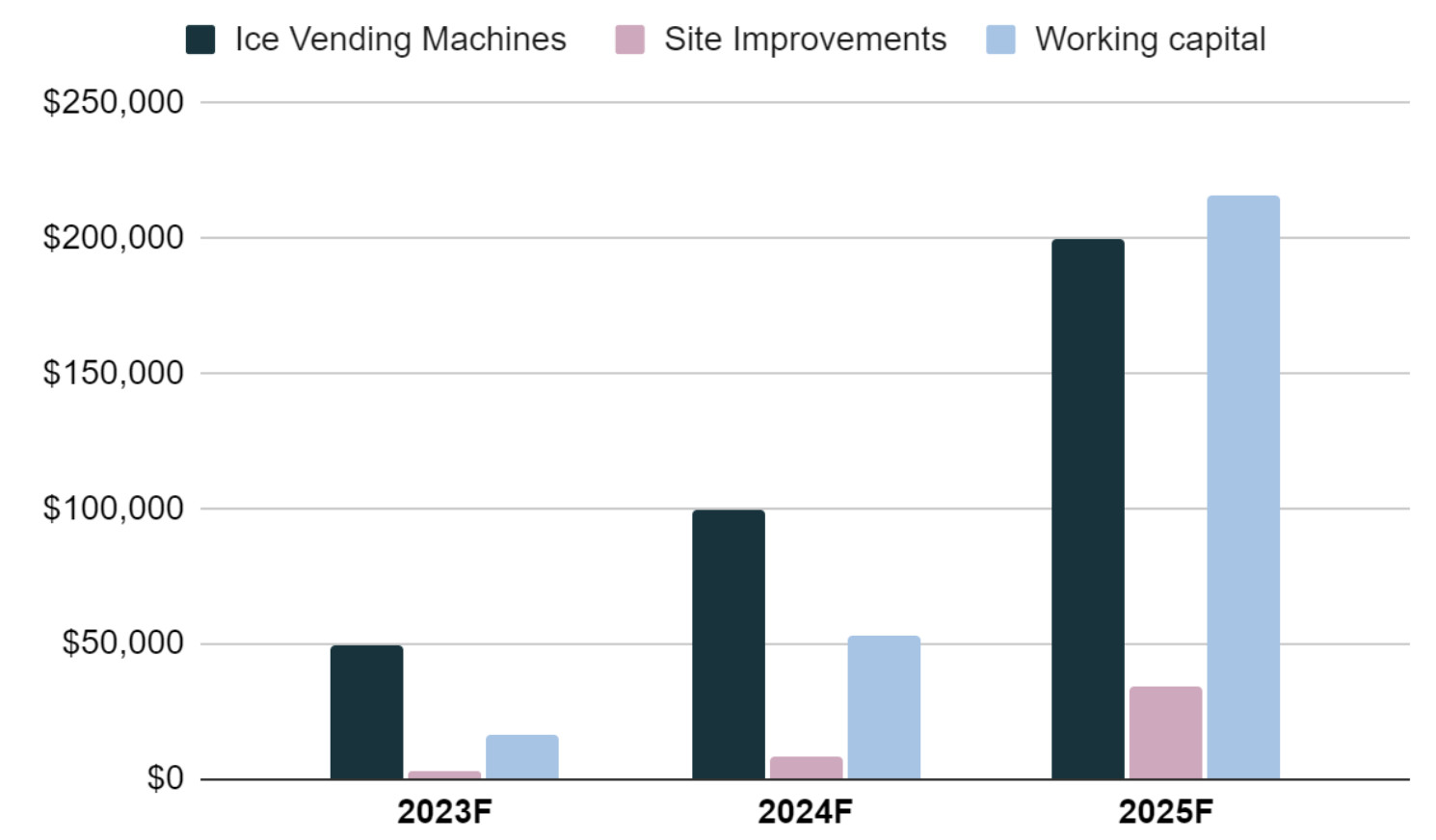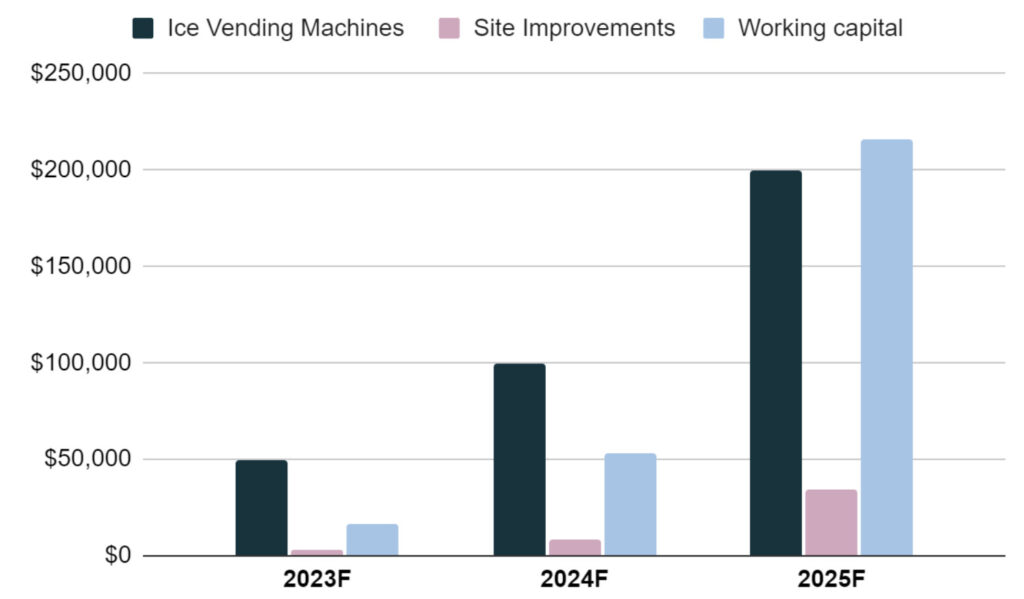 Business Model Canvas
The Business Model Canvas is a high-level overview of the business model. It can also be considered as the business model map in the overall ice vending machine business plan. The important partners, key activities, value proposition and cost & revenue sections are only some of the nine vital components. A company idea's complexities may be mapped out, analyzed and communicated with the use of the canvas. It shows the whole picture of a company's value creation, delivery, and capture processes. It helps new business owners hone their ideas, encourage creative thinking and make sound strategic decisions. It's a helpful resource for coming up with ideas, organizing plans and presenting business models to key players.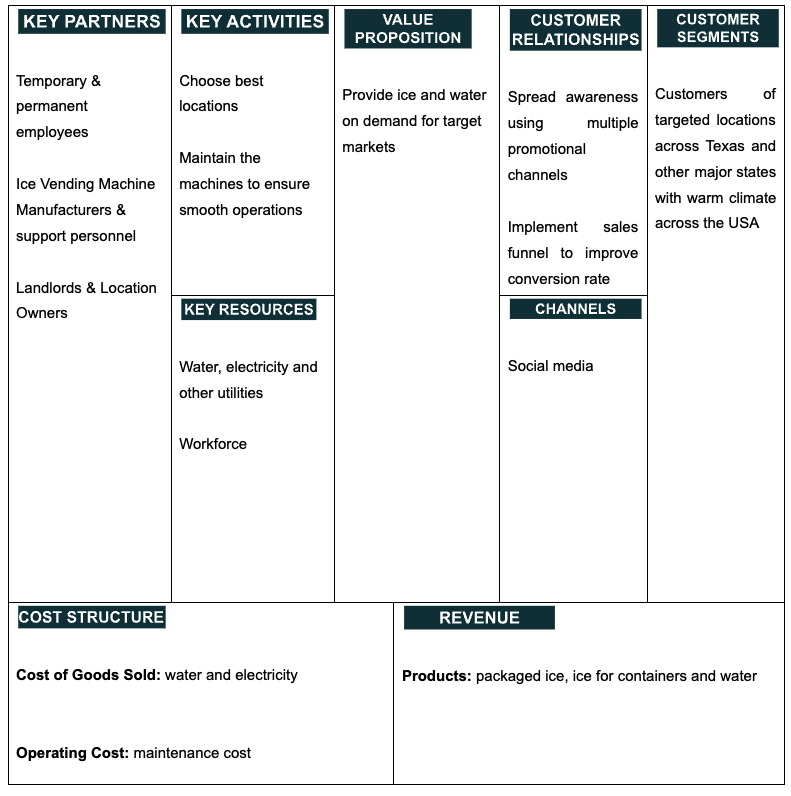 SWOT
A SWOT analysis is integral to the ice vending machine business plan. it offers a clear lens into a company's strengths, weaknesses, opportunities, and threats. This self-awareness enables effective resource allocation and strategic positioning against competitors. Businesses can mitigate risks, make informed decisions, and set realistic goals. In addition, presenting a SWOT analysis in a business plan communicates to stakeholders that the company possesses a deep understanding of its market environment. In essence, SWOT ensures a business's strategy is grounded in reality enhancing its chances of success.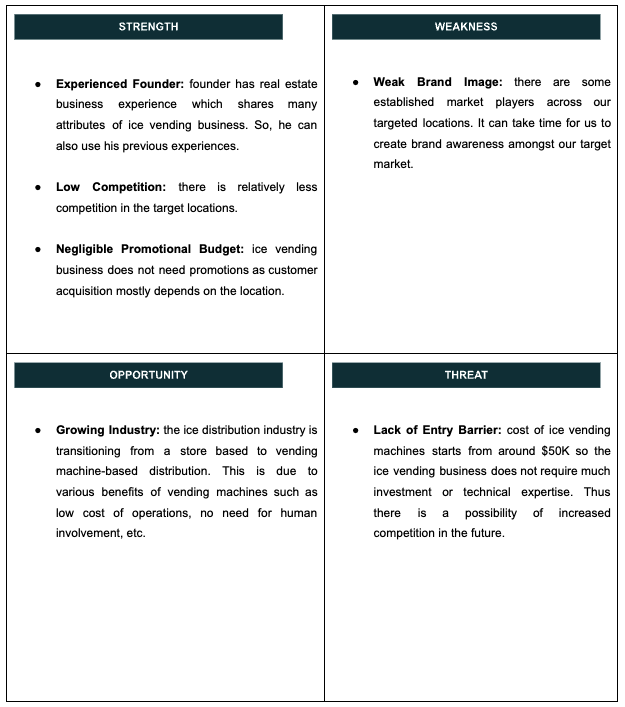 Organizational Overview
Organizational overview in a ice vending machine business plan provides a snapshot of how a company is structured and operates. It outlines the ownership structure, roles, responsibilities of key management personnel, and the reporting hierarchy within the organization. This section offers stakeholders, investors and other readers a clear understanding of the company's leadership and its chain of command. Additionally, it may give insight into the company's culture, values and operational philosophy.
Founder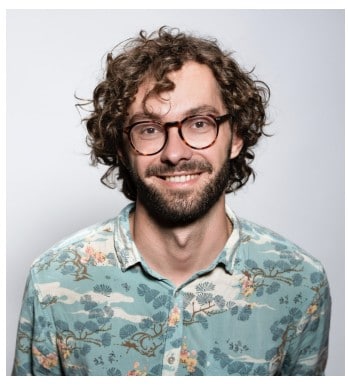 Arctic Wave Ice Vending's founder John Smith has both an in-depth understanding of and a solid academic foundation in the vending machine business. John has deep expertise in all facets of vending machine operations, including purchasing, servicing, stocking and customer support. This hands-on experience has given him a unique perspective on the sector's daily difficulties and prospects.
John has a master's degree in business administration from the University of Michigan where he studied management, strategy and entrepreneurship. This formal education has given him the background to assess market tendencies, design novel company plans and comprehend the financial parts of a flourishing enterprise.
John's ambition for Arctic Wave Ice Vending is to transform the ice vending sector by blending modern technology with customer-focused services. He plans to put his business expertise to use in order to help the ice vending machine company expand, scale and reach profitability. His leadership approach blends practical expertise with strategic planning. In addition, he is devoted to establishing a culture of continual development, innovation and customer happiness.
Organogram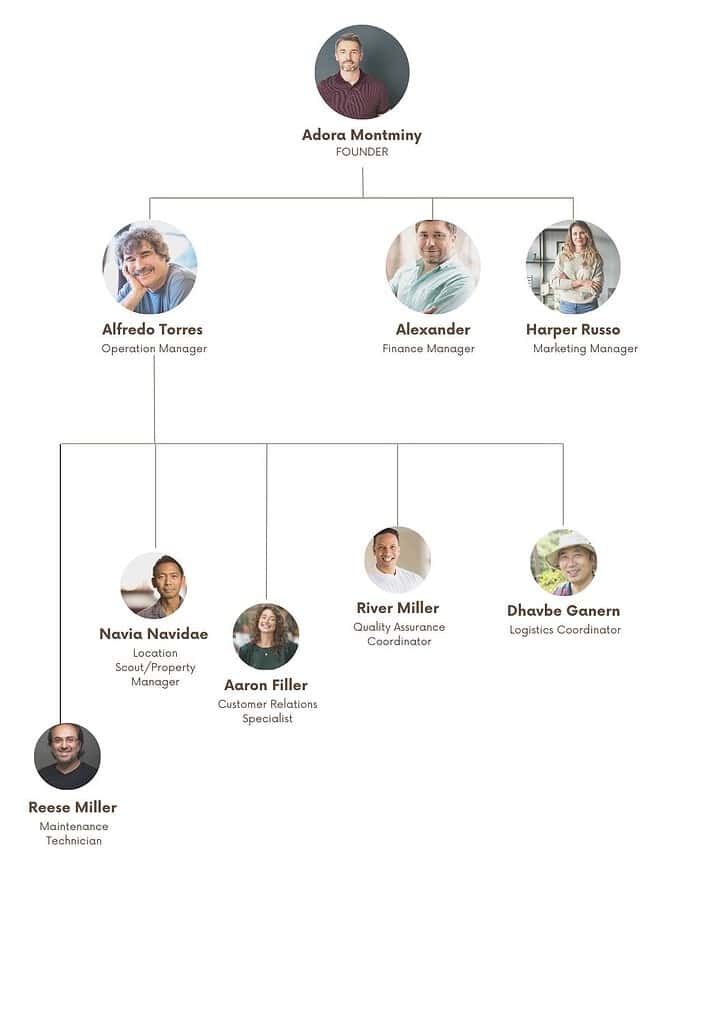 Industry Analysis
Retail ice industry is going through a transition. The US retail ice market size is estimated to be $4 billion and out of this market, the proportion of ice from vending machines is increasing. In the case of the competitive landscape, we have focused on market players who are present in close proximity to our targeted locations. We have also considered industry forces which can impact the future of this industry.
Problems & Opportunities
✔️ High-Profit Margin: the vending machines do not use much electricity and do not require much maintenance. In addition, there is no need for human involvement in operations. Therefore the cost is very low relative to the revenue which results in a higher profit margin.
✔️ Scalability: remote management systems allow machine operators to monitor sales and overall metrics of the machine easily. In addition, it is easy to deploy vending machines so operators can easily manage these machines from anywhere in the world. So, the ice vending business is very scalable.
✔️ Growing Retail Cooler Market: the market is expected to grow at a CAGR of 7.2% from 2021 to 2028. This is an indication that bulk ice sales through ice vending machines will grow as well.
Following is the total revenue of Yeti which is well known for ice chests and coolers: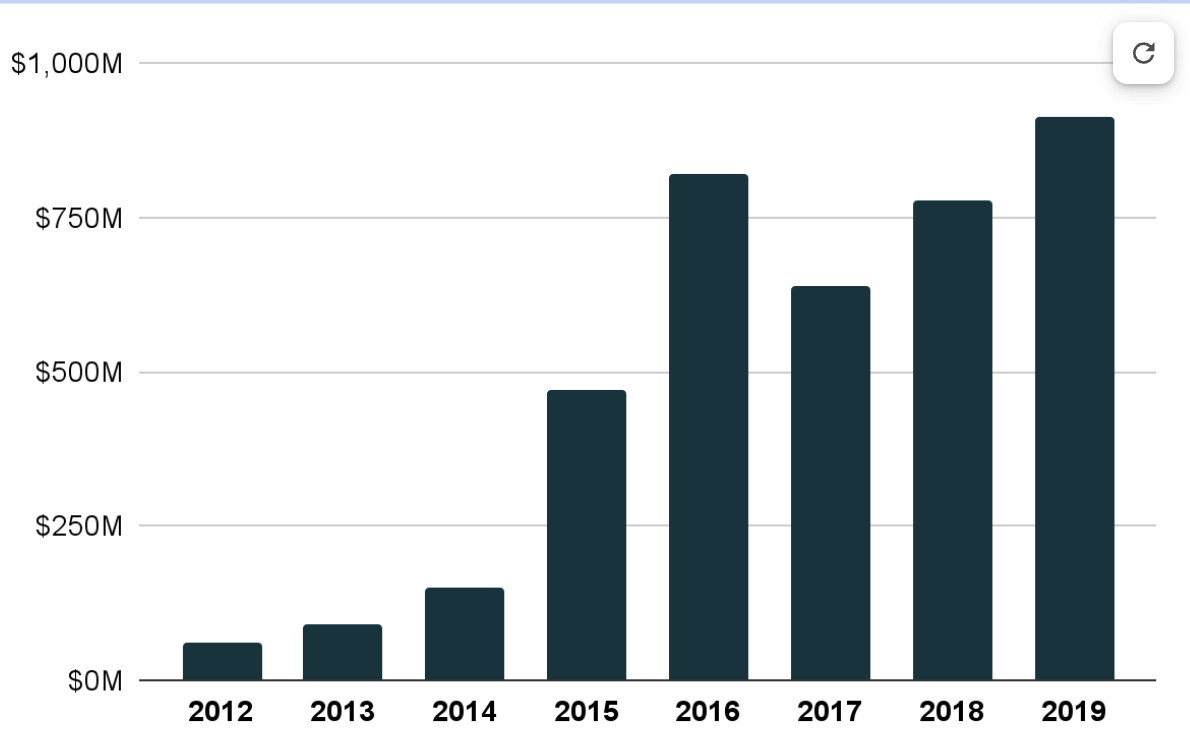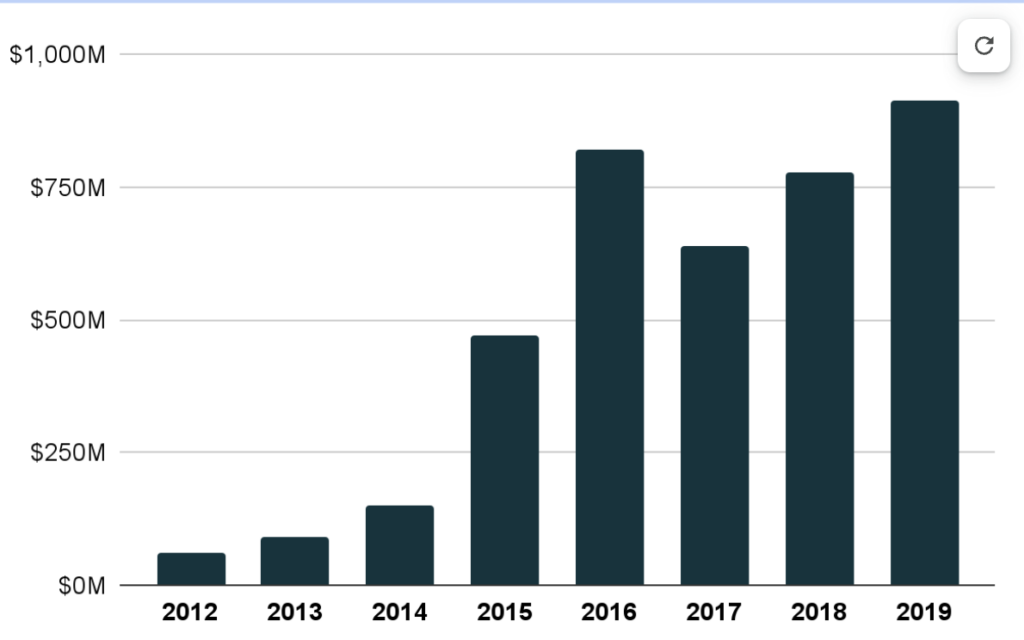 Target Market Segmentation
✔️ Geographic Segmentation: we are planning to start with certain locations across Austin, Texas. In addition, we plan to expand to other states with relatively high temperatures as well.
✔️ Demographic Segmentation: we are targeting people between 30 to 60 years of age within the middle to high-income group. This is mostly based on reported demographics of the ice chest and cooler users.
✔️ Psychographic Segmentation: we are targeting people who often have outdoor activities.
✔️ Behavioral Segmentation: our primary target involves people who use ice chests or coolers instead of packaged ice.
Market Size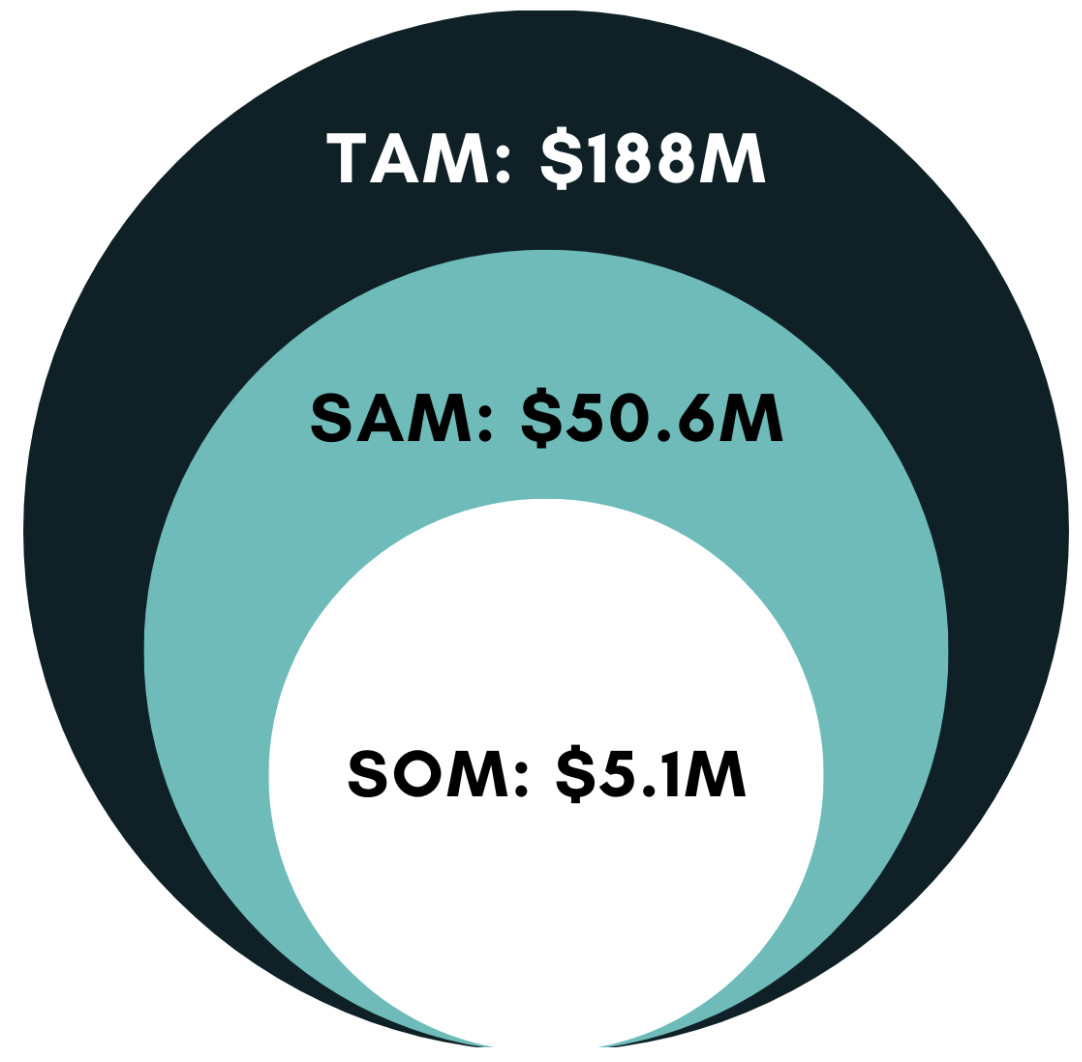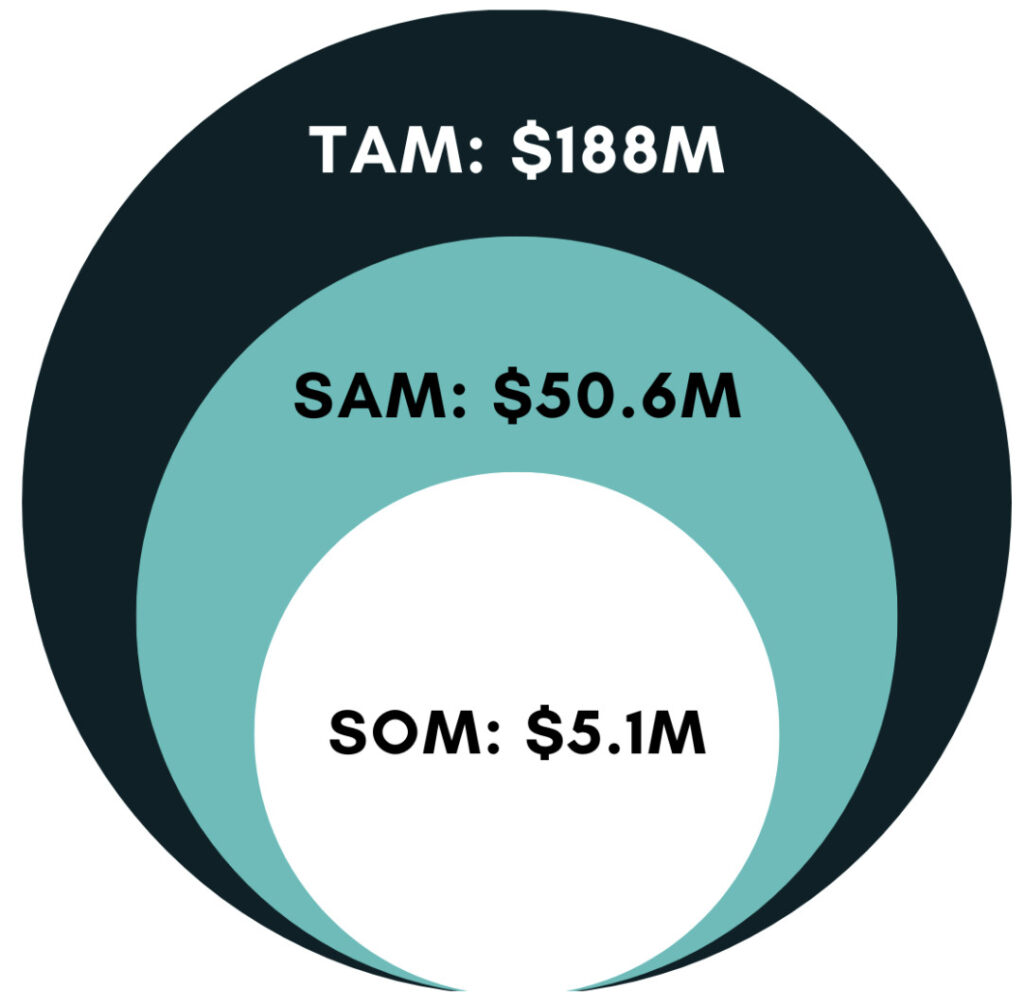 Total Addressable Market
We are considering the total ice vending market size in the USA as our TAM. In the USA 1.25 billion lbs of ice are sold annually. If we estimate the retail price to be $0.15 per lb then the TAM is $187.5 million.
Serviceable Addressable Market
in addition to Texas we are targeting other top states with a warm climate. The states are Florida, Louisiana, Georgia, Mississippi, Alabama, South Carolina, Arizona, and Arkansas. The total US population is 338.4 million and the total population of the targeted states is 91.2 million. So, we are targeting 27% of the US population. Therefore if the total US market size is $187.5 million then SAM is $50.6 million.
Serviceable Obtainable Market
Based on the revenue projections we believe that it is possible to achieve 10% of the market. So, the estimated SOM is $5.1 million.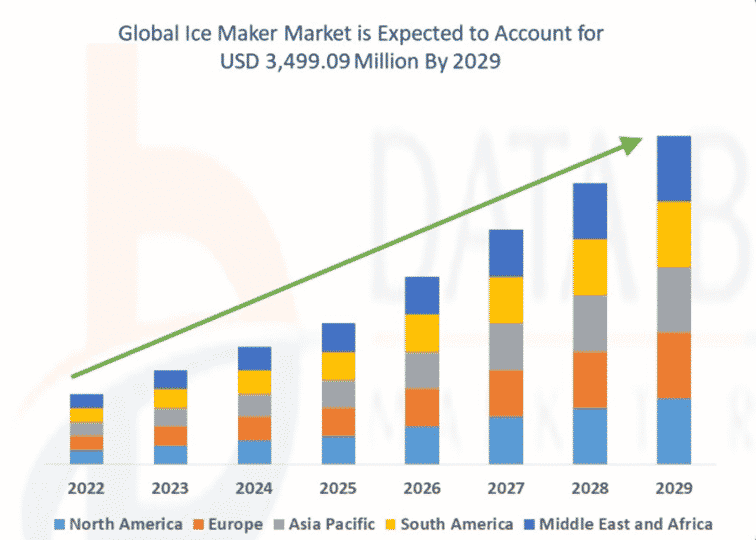 Key Trends
I✔️Ice's safety, cleanliness, and hygienic standards influence customer purchase decisions.
✔️ Most shop owners are moving towards cost-effective solutions to offer ice from their facility.
Ice Usage in the USA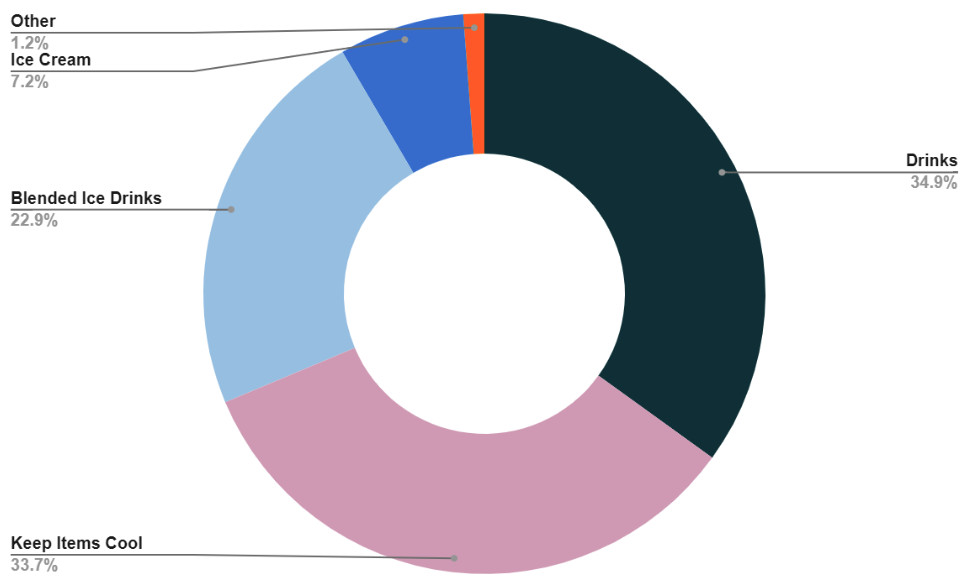 Competitive Landscape
Direct Competitors: competitors within close proximity to our targeted locations are considered direct competitors. We have three targeted locations across Austin, Texas. We have included monthly site visitor data and Domain Authority of market players which indicates their popularity and we have sourced this information from Ubersuggest.
✔️ Watermill Express: they have 40.8K monthly site visitors with a DA of 35. In addition, their Facebook page has 10.5K followers and their Instagram page has close to 600 followers with around 1.9K posts. They are offering water for 35 cents/ gallon, $1 for 3 gallons, and $1.5 for 5 gallons. They are offering 10lb bulk ice at $1 and 20lb bulk ice at $1.75. They are offering 16lb bagged ice at $1.5.
✔️ Twice the Ice: they have 134.2K monthly site visitors with a DA of 30, their Facebook page has around 10K followers and their Instagram page has around 2.4K followers . They offer water at $0.25 for 1 gallon and $1 for 5 gallons. They offer ice at $2 for a 16lb bag and $2 for 20lb bulk.
Indirect Competitors: these are market players outside the targeted locations in USA.
✔️ Ice Express: they have 4.1K monthly site visitors with a DA of 24. Their Facebook page has around 1.4K followers and their Instagram page has around 1.2K followers.
✔️ Home City Ice: they have 23.9K monthly site visitors with a DA of 34. Their Facebook page has 3.5K followers and their Instagram page has close to 6K followers.
✔️ TB Cool Ice Inc: they do not have a website but have a Facebook page. They charge $3 for a 22lb bag of ice, $0.25 for 1 gallon of water and $1 for 5 gallons of water. Their Facebook page has around 200 followers and their Instagram page has close to 80 followers.
Ice from Vending Machine Vs. Retail Stores


Porter's 5 Forces
✔️ Level of Competition: Low. There are not many ice vending machines across our target locations so the level of competition is low.
✔️ Potential of New Entrants: High. The required investment to set up an ice vending machine is relatively low and it does not require much technical expertise. So there is a strong possibility for new entrants.
✔️ Power of Suppliers: Medium. There is a limited number of ice vending machine suppliers so power of suppliers is medium.
✔️ Power of Customers: Low. This is a location-based business and usually, ice vending machines are not in close proximity to customers with a preferred location and do not have too many options. In addition, there are not many market players in our targeted locations. So, the power of customers is low.
Threat of Substitute Products: Low. There is no alternative to ice so no possible threats from substitute products.
Marketing Plan
The marketing plan of your ice vending machine business plan has five main sections. These sections are marketing budget, marketing channels, GTM or Go To Market Strategy and brand management. The marketing budget will explain how much you plan to spend on promotions and what will be the proportion of spending across the channels. The marketing channels section will talk about how you plan to use each of the promotional channels. The GTM strategy can be considered as the short term version of promotional channels section where you explain how you plan to penetrate the market using the channels at the beginning. Finally, brand management is the longer term version of the promotional channels section where you explain how you plan to enhance brand awareness, recognition and brand recalls amongst your target market.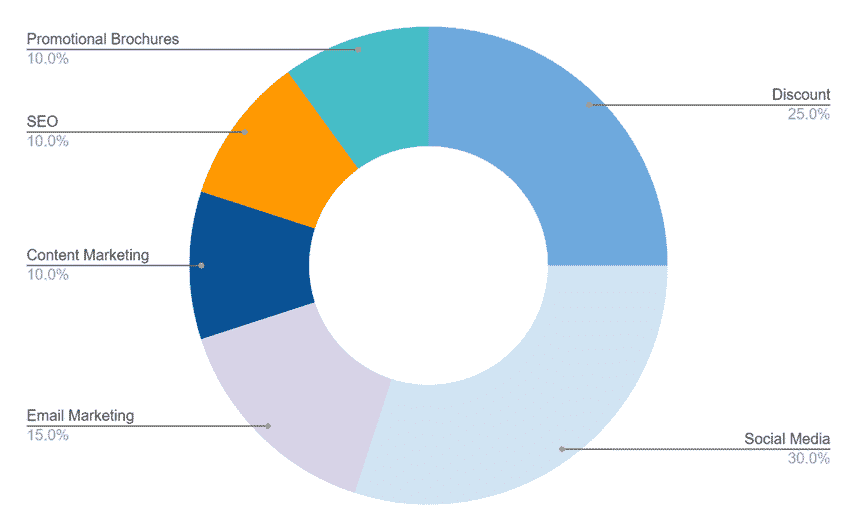 Marketing Channels
Marketing Budget
Total budget for projected years: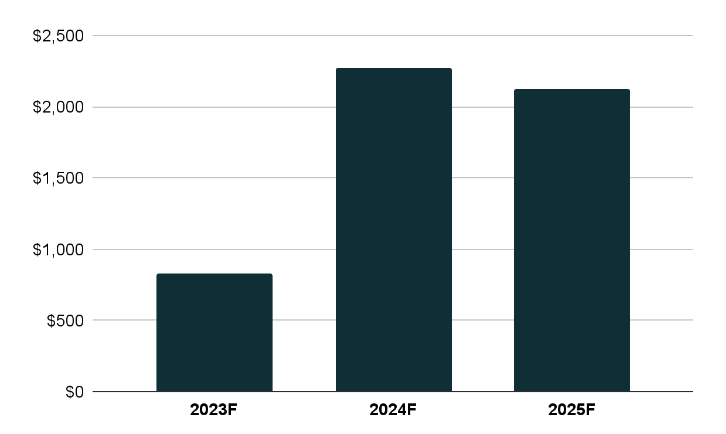 Budget allocation across channels: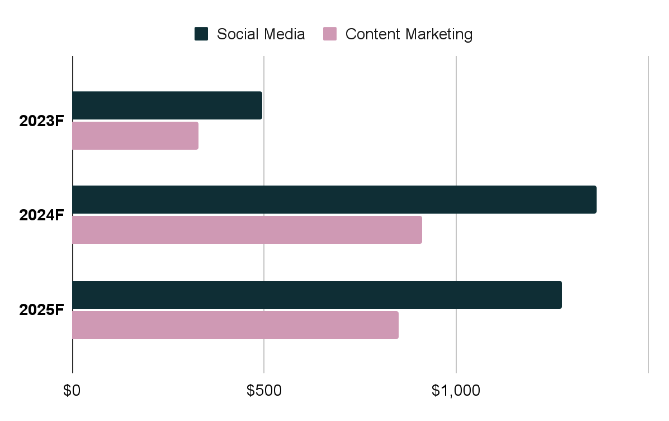 ✔️ Social Media: we plan to use Facebook, Instagram and create a YouTube channel to spread awareness by sharing posts, blog articles, and videos of our activities. This will help us spread awareness and constantly remind the target market of our presence. In addition, we can promote ads on the exact target location which will help us concentrate our promotional resources.
✔️ Content Marketing: we will write articles and also use the articles to guest post on relevant sites. These activities will help us increase site traffic and also improve the site Domain Authority which helps with search engine optimization.
Operational Overview
Ice Vending Machine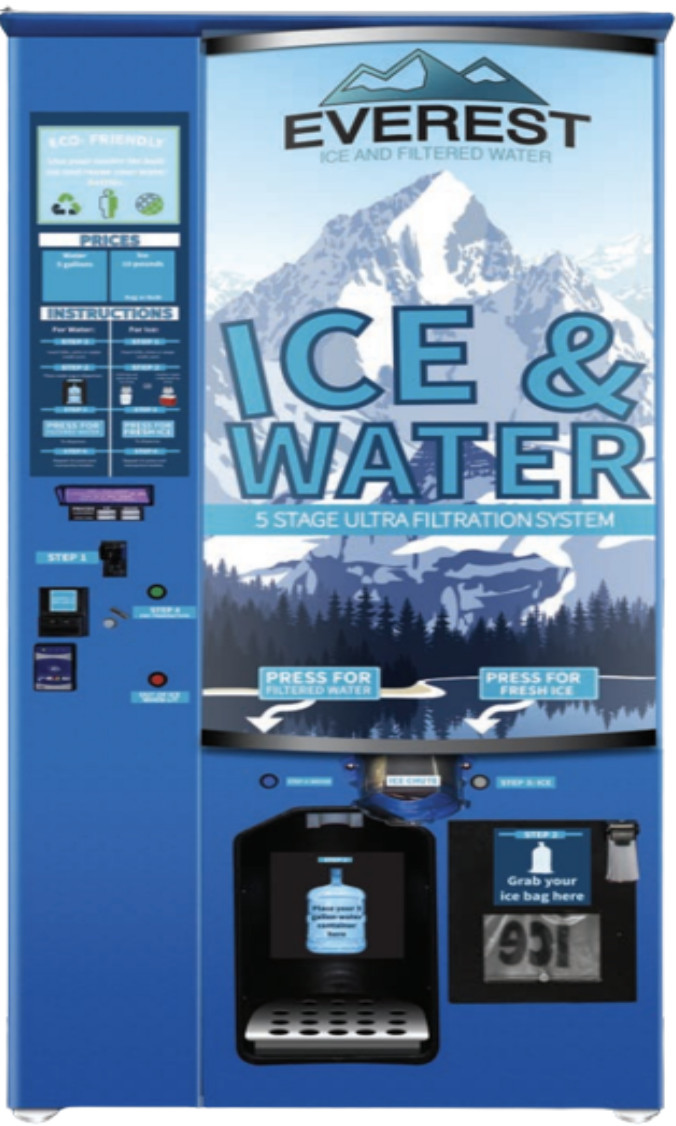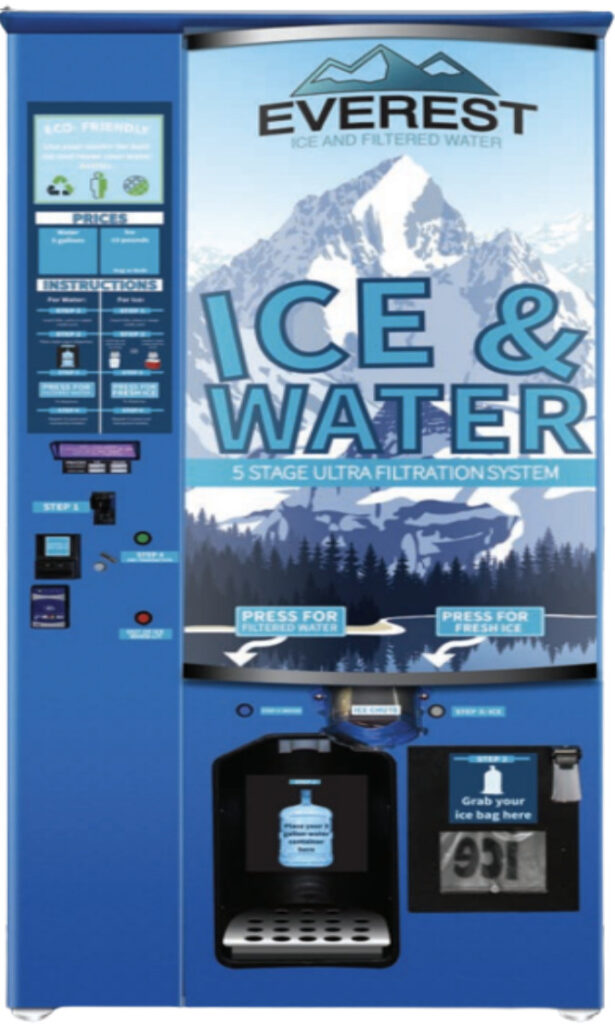 Machine Dimensions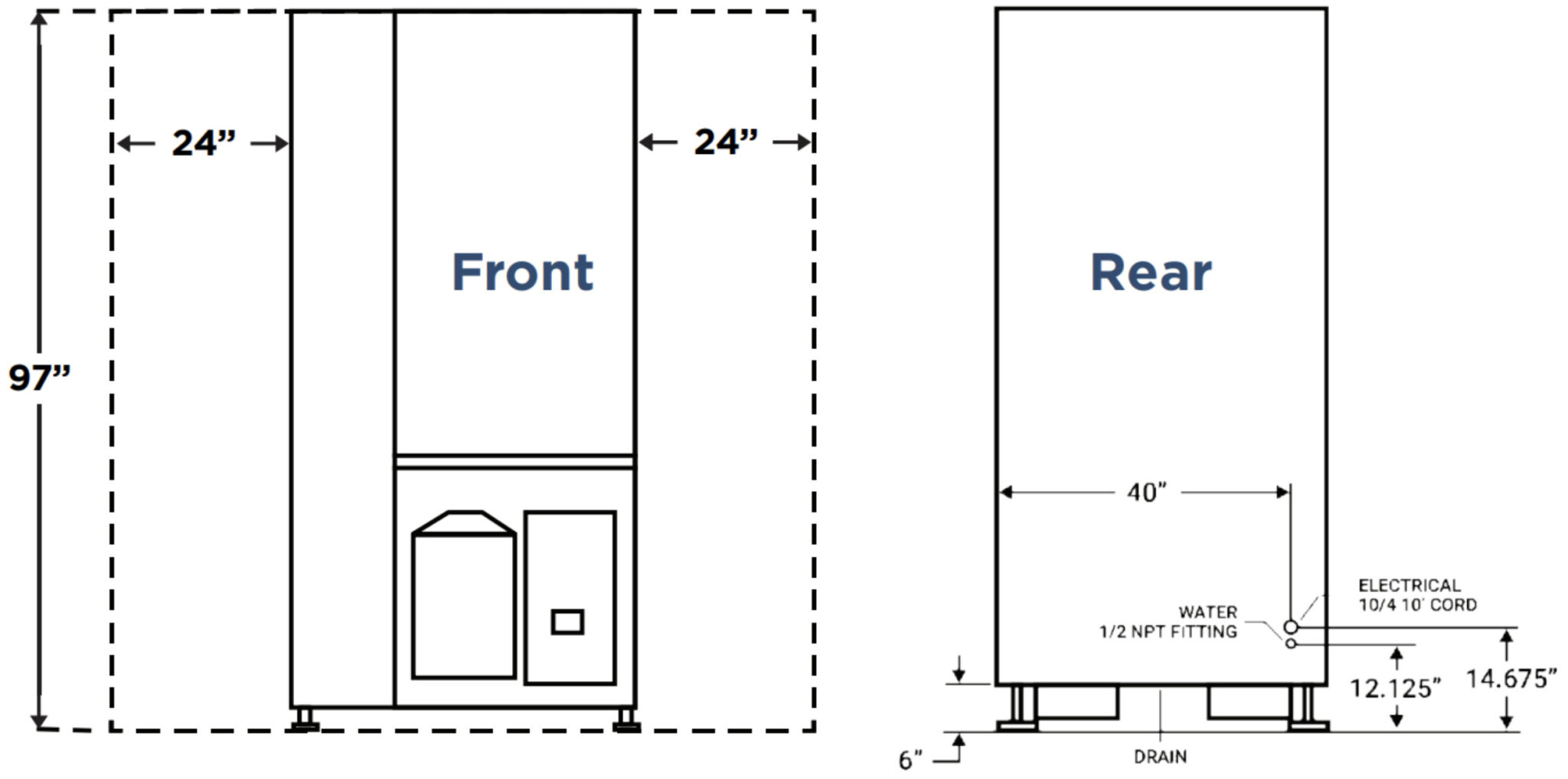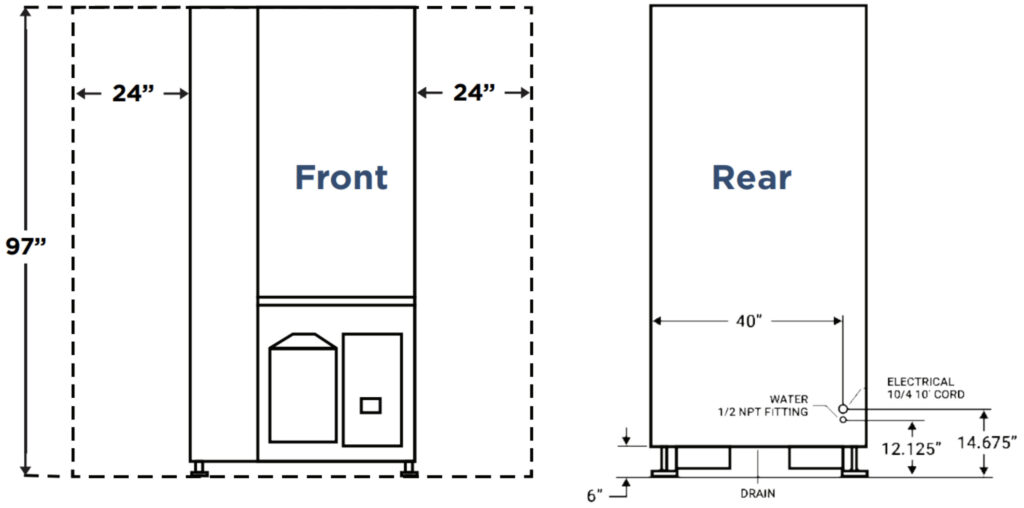 Machine Specifications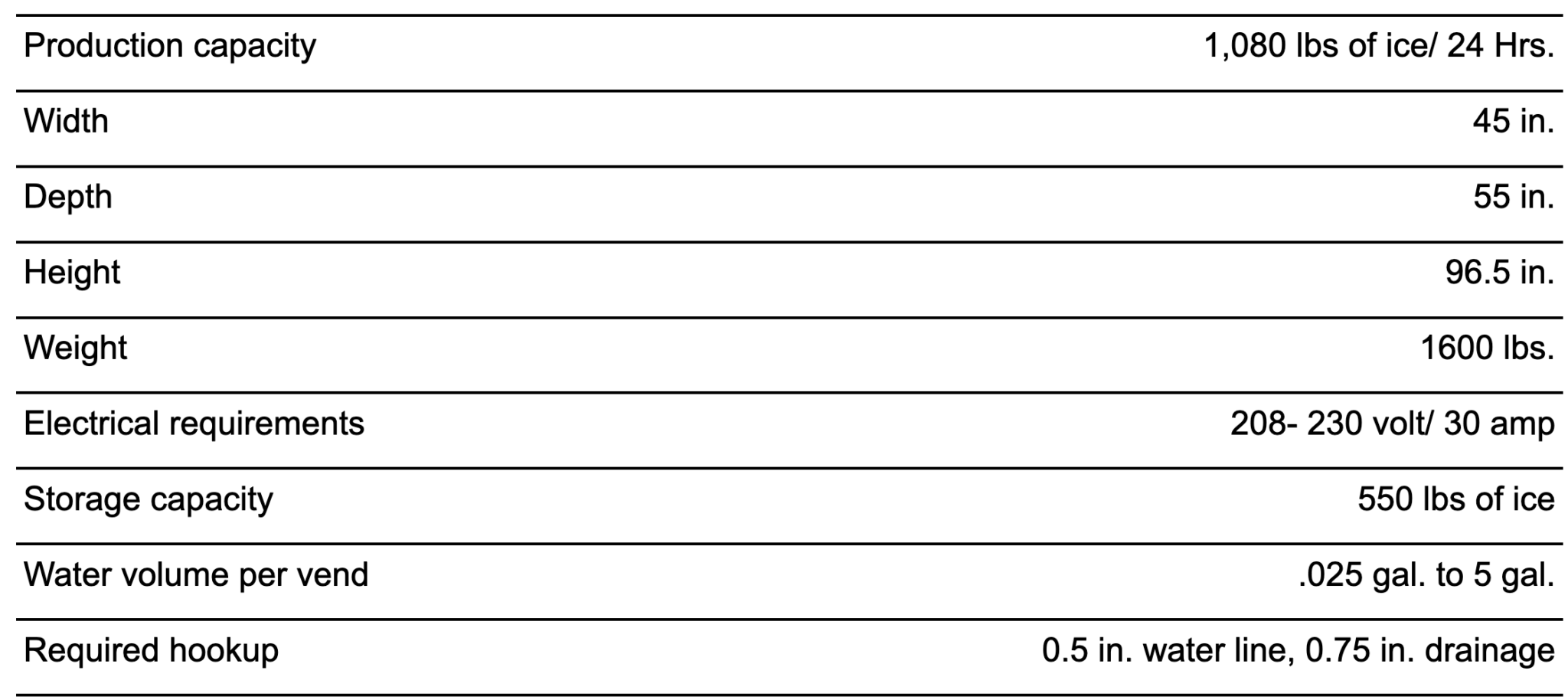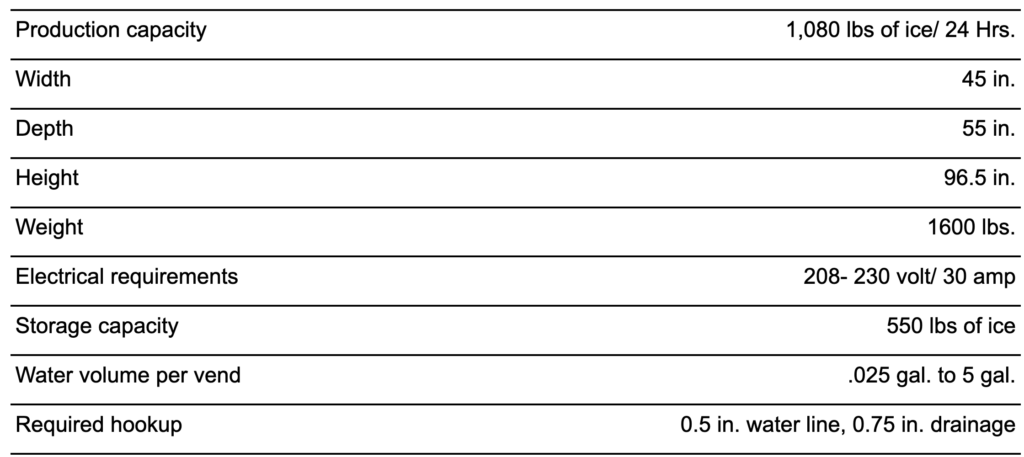 Benefits & Features of the Everest Ice Vending Machine
✔️ One of the most energy-efficient ice and water vending machines in the industry.
I✔️ t's simple to check in on your machine thanks to Everest's Remote Monitoring.
✔️ The dispensing system has only one moving part which is less likely to break.
✔️ Cold fusion ice production technology which is more energy efficient.
✔️ Only 20 Square Feet. of footprint and it can be moved by only one person.
✔️ Disinfection mechanism throughout the ice path.
Financials
A financial plan of a ice vending machine business plan provides a comprehensive projection of a company's financial health and its anticipated monetary performance over a specified period. This section encompasses a range of financial statements and projections such as profit and loss statements, balance sheets, cash flow statements and capital expenditure budgets. It outlines the business's funding requirements, sources of finance and return on investment predictions. The financial plan gives stakeholders particularly potential investors and lenders a clear understanding of the company's current financial position. A financial plan helps businesses demonstrate their financial prudence, sustainability, and growth potential.
Earnings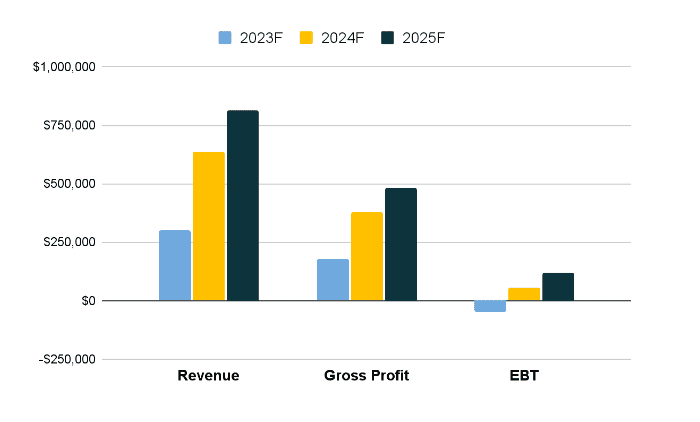 Liquidity