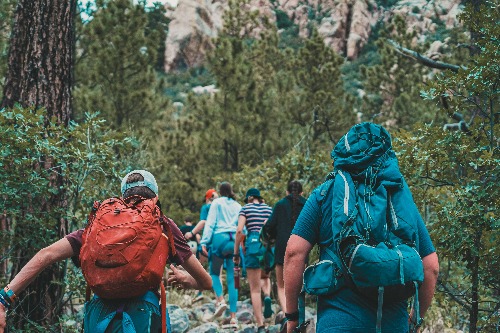 Summer Camp Business Plan: How to Start Your Own Camp
Do you want to start a summer camp of your own? Summer camp, often known as sleepaway camp, is a supervised summer program for children and teenagers that involves a variety of specialized activities such as hiking, canoeing, and campfires, as well as academic pursuit
A summer camp business is tough to start since it takes a significant amount of upfront investment as well as precise planning. To discover how to start a summer camp business, you will need to conduct a lot of research first.
Summary of the Report
To start a new summer camp business, you'll need the expertise of a professional who can assist you in developing a comprehensive summer camp business plan. It will help you figure out what you'll need to start your business. It gives you a complete picture of what you'll need in the next years to design the most effective plan.
We'll go over all of the important basics of running a summer camp in this section of the best summer camp business plan template.
The Company
The Summer Town will be a summer camp at Mitchell's Cove Beach in Santa Cruz, California.
It is placed in a peaceful and natural environment. At Summer Town, we'll offer the right balance of physical and cerebral activities to help kids thrive in an active environment.
Summer Camp Management
Lily Jill, who has spent the previous 11 years working for some of the country's top summer camps, will own and run The Summer Town. Because she has worked in the sector previously, Lily knows how to run a summer camp business and make it lucrative.
Summer Camp's clients
Our core customers will be children, teens, and young adults from around the country.
We will assure their parents that their children will be cared for in a safe and enjoyable environment at our summer camp. Our summer program will appeal to all active children who want to try new things.
The Company's Objective
This free summer camp business plan template details all of the activities and services we'll offer, including academic programs, fitness, and adventure sports.
The goals of our company are summarized in the graphic below.
Owner of a business
Summer Town will be owned and operated by Lily Jill. Lily has worked at some of the country's most prestigious summer camps for the past 11 years.
She has a lot of experience with science, animals, and traditional camp activities, so she can provide clients the best and most entertaining experience imaginable.
Why is it necessary to establish a summer camp business?
Lily is adamant about starting a summer camp. She started her work as a Group Leader and has since handled jobs such as Camp Director, Operations Support, and Trainer at Kingswood and Camp Beaumont. Her ambition to start this company is what motivates her to do so.
In this summer camp business plan model, you will investigate the owner's excitement and motive for starting this organization.
How will the summer camp business get off the ground?
Lily has purchased a gorgeous building that was formerly used as a small resort in order to start her summer program. Financial analysts have predicted the following expenditures for the start-up:
Customers' services
Before starting a summer camp business, you must decide what services you will provide to the children and teenagers who will be your customers, since this will influence the organization of many subsequent events. Summer Town will include eight 4-bedroom residences with adjacent washrooms, laundry facilities, and fully-equipped kitchens. A common outdoor swimming pool, as well as a range of other facilities, will be available.
Our major product to our target clientele will be a two-month summer camp package that includes all necessary facilities as well as a selection of exciting activities, sports, and hikes. In addition to the main program, we will provide a range of short courses. The following are some of our most essential services:
Vacation package for the summer
Cooking classes
Computer training
Weight-reduction plan
In this summer camp business plan example, you must define in detail the types of courses and packages you will provide.
Summer Camp Business Marketing Analysis
A comprehensive marketing research is the most important part of a successful summer camp business strategy, which is why Lily enlisted marketing experts to help her at this point. Only after this phase can a good summer camp business plan be developed. If you're starting a small summer camp, you may use our summer camp business plan template or other online summer camp business plan sample templates to do your own marketing research. If you're beginning a large-scale firm, you should consult with marketing experts.
When starting a summer camp, you must do extensive market research and identify what your firm need to be successful.
Market Developments
According to an IBISWorld report, the summer camp business produced more than $3 billion in sales in 2016. In the United States, there are presently over 6,000 accredited summer camps, employing over 28,000 people around the country. The industry is predicted to expand at a 3.3 percent annual rate, but experts feel there is still opportunity for expansion. In the United States, there are also various non-profit summer camps that utilize their efforts to further other goals.
Segmentation of the Market
Children, teens, and young people from all around the United States make up our target demographic. The psychological, physical, and social benefits of summer camps have been thoroughly proven in recent years, and parents are eager to send their children to these groups. These summer camps not only offer a lot of fun for the kids, but they also teach them a lot of moral values that they can't learn in school.
As prospective future clients, our experts have identified the following target audiences:
Kids:
Students at junior high schools make up the first group. We've put up particular programs to help the youngsters who attend our summer camps enhance their mental and psychological skills. These youngsters will be exposed to a range of entertaining activities, such as indoor and outdoor games, as well as a number of sports.
Teens:
The second category consists of teenagers enrolled in high schools. We give computer programs, culinary workshops, and weight loss classes for teenagers in addition to enjoyable and healthy activities so that they may make the most of their summer holidays while still having a good time.
Adults in their Twenties:
The third category includes young people who are enrolled in colleges or institutions. We've created a range of programs geared to this group's mental condition in addition to the three courses mentioned above.
A complete market analysis of our potential clients may be seen in the table below:
Business Objective
Our key business goals are as follows:
We expect a net profit margin of $10k per month at the end of the first year, $15k per month by the end of the second year, and $25k per month by the end of the third year.
The startup's initial expenses should be matched with generated revenues by the end of the first year.
Pricing of Products (5.4)
After considering our market competitiveness and a variety of other criteria, we decided to price our packages in the same ranges as our competitors.
Summer Camp Business Strategy
A sales strategy is required in summer camp business plans since it specifies how you will attract customers and generate revenue for your company.
Analysis of Competitors
We'll be up against some fierce competition, since Santa Cruz is home to a number of summer programs. We do, however, wish to be known for the great quality of our services. Our unmatched customer service, which will be unparalleled in the city, will be our second competitive edge. We will treat everyone with the utmost respect and guarantee that they have the fun of their lives at our summer camp. In addition, we will take strict efforts to ensure the protection and safety of all children and teens.
Strategy for Selling
We'll market and publicize our summer camps via social and print media.
We will provide a 15% discount on our services for the first three months following our launch.
We will organize lectures at schools and colleges to promote summer camps and to emphasize the benefits of doing so.
Personnel Strategy
The personnel strategy in our summer camp business model forecasts the amount of money that will be spent on staff salaries.
When starting a summer camp for kids, you'll need to figure out how many staff members you'll need as well as how many applications you'll need. It's impossible to manage a business without well-trained workers.
Employees of the company
Lily will be in charge of the whole company and will begin by hiring the following people:
The financial records are kept by one accountant.
Three sales executives are in charge of marketing and new venture discovery.
5 cooks for cooking lessons and food preparation
14 Service Assistants will assist with a range of activities on a daily basis.
12 cleaners to keep the camp immaculate clean and help with other housekeeping tasks including laundry.
For airport pickups and transfers, there are four drivers available.
1 dietician will be in charge of administering a weight-loss program.
Computer instruction will be provided by one computer technician.
In the case of an emergency, one doctor will give medical help.
There will be one Facility Manager in charge of all camp amenities and equipment. 1 Front Desk Officer to act as the receptionist for the camp.
4 armed security guards
Plan your finances
Finally, you must develop a financial plan before starting your summer camp business. Our financial strategy for the next three years specifies the company's development and is geared to fulfill the company's short- and long-term objectives.
If you're wondering how to start a summer camp, have a look at the material below.