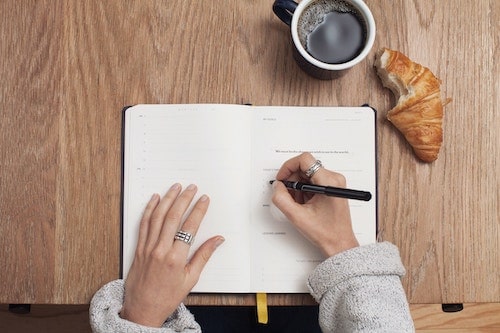 The executive summary is your primary opportunity to make a good first impression. The executive summary is often the part of the business plan that is prepared last. It provides a synopsis of the whole business plan and in-depth look at each component of an excellent executive summary is presented in the following paragraphs.
Find out how to write a executive summary in 5 simple steps.
Business Overview
This part of the document provides an overview of your company. Start with the fundamentals including the name of the company, its location and its official formation such as a limited liability company or a corporation. Then you should go on to your purpose statement which ought to contain the objectives that your firm has set as well as the strategies that you want to implement. Include your vision statement which outlines the objectives you want to achieve in the far future. Finally, explain what makes your particular value proposition special. How do you differentiate yourself from the other businesses in your industry? For instance, if you want to establish a business in the computer industry then you can concentrate on developing innovative tools or ground-breaking approaches that will offer you an edge over your competitors.
Problem Statement
Show what problem your business is trying to solve. This statement should be persuasive and paint a clear picture of a need or market group that isn't being met. You could say something like, "In today's market, small businesses often don't have access to affordable, high-quality marketing services, which limits their growth potential."
Solution
In this section, you are going to describe how your solution to the issue that was presented before is unique from that of other people. Why should someone buy what you're offering rather than something that's currently on the market? Find the distinguishing characteristics, unique technological capabilities, and strategic alliances that contribute to your company's success. To ensure that a large number of people are able to comprehend your one-of-a-kind selling offer, be sure to use language that is simple and straightforward. If you provide marketing services, for instance, you may say something along the lines of "Our one-of-a-kind AI algorithm provides personalized marketing solutions that are both cost-effective and efficient, thereby assisting small businesses in their competition with industry giants."
Industry Overview
This section demonstrates not just how well you know the market, but also how hopeful it is that your firm may be. Provide a description of the present size of the market, the growth tendencies of the company, the key players, and the general competitive position. Pay close attention to any significant shifts or trends in the industry that might have an impact on your company. Your assertions will come across as more credible and sincere if you back them up with evidence from reputable sources and use data that is pertinent to the discussion.
Financial Overview
This section provides an overview of the company's current financial standing as well as its expectations for the future, which will be of special interest to prospective investors. Discuss your present financial situation, your predictions for future revenue, and the projected timescale for reaching profitability. Be explicit about the capital needs, intended deployment of cash, and estimated return on investment (ROI) if you are looking to attract investment. A realistic financial estimate is a credibility signal for your company, so avoid exaggerating your business's prospects.
Keep in mind that the characteristics of an engaging executive summary are brevity, clarity, and engagement. The readers need to be enticed to investigate the intricacies of your company strategy by this condensed yet convincing summary. Your company's potential for future collaborations, investments, or possibilities may be expanded via the use of an engaging executive summary that generates attention, clarifies complex ideas, and makes them easier to comprehend.