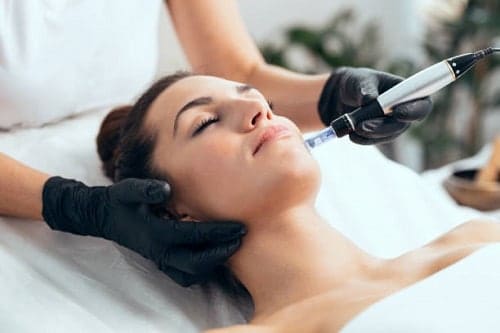 Executive Summary
Overview: Luxe Aesthetic Facility, which first opened its doors in 2006, has swiftly established itself as North Orange County's top aesthetic facility. We provide men and women with the most up-to-date and advanced treatment options for skin rejuvenation and improved appearance. We started to provide honest, ethical, and high-quality services. Our private and intimate location allows our patients to relax and forget their worries. Medical aestheticians and experienced practitioners collaborate with you to achieve your ideal beauty objectives. We try to make you feel and look your best by specializing in results-oriented skincare treatments targeted to your specific lifestyle.
Mission: Luxe Aesthetic Center's mission is to enhance our customers' health and wellbeing by using proven, safe, and effective products and technology.
Vision: Our goal is to be the community's leading beauty and skincare center by delivering outstanding, consistent skincare and health promotion via education and practice.
Industry Overview:
Medical spas, often known as MedSpas, are cutting-edge, modern suppliers of a wide range of therapies, including Botox treatments, liposuction, hair regeneration, and hair removal. They are the newest trend in cosmetic surgery and medicine and the fastest-growing section of the worldwide cosmetic surgery business. Because medical spas combine spas and medical treatments, they may provide the widest variety of services.
Financial Overview: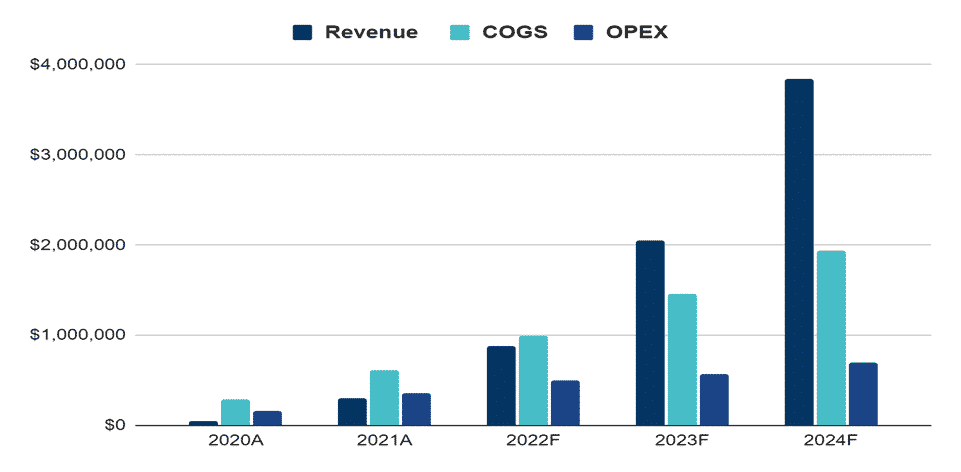 | | | | | | |
| --- | --- | --- | --- | --- | --- |
| Liquidity | 2020A | 2021A | 2022F | 2023F | 2024F |
| Current ratio | 6 | 12 | 23 | 32 | 42 |
| Quick ratio | 6 | 11 | 22 | 31 | 40 |
| DSO | 8 | 8 | 8 | 8 | 8 |
| Solvency | | | | | |
| Interest coverage ratio | | | 8.2 | 11.1 | 14.2 |
| Debt to asset ratio | 0.01 | 0.01 | 0.2 | 0.18 | 0.16 |
| Profitability | | | | | |
| Gross profit margin | 51% | 51% | 53% | 53% | 53% |
| EBITDA margin | 12% | 14% | 21% | 22% | 22% |
| Return on asset | 5% | 6% | 13% | 14% | 14% |
| Return on equity | 5% | 6% | 16% | 17% | 17% |
Financial Highlights:
Medical Spa Business Plan
Premium Template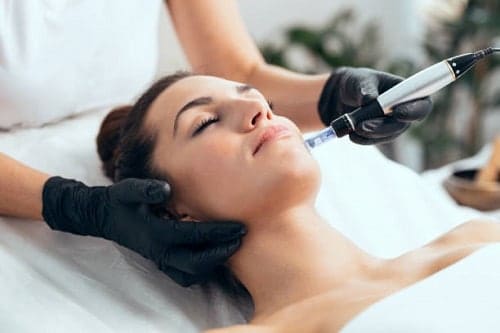 Business Plan Template & Financial Model
Write your own business plan in a day! This also includes a premium WordPress theme worth $300! This will help you build your own website.
Fund Usage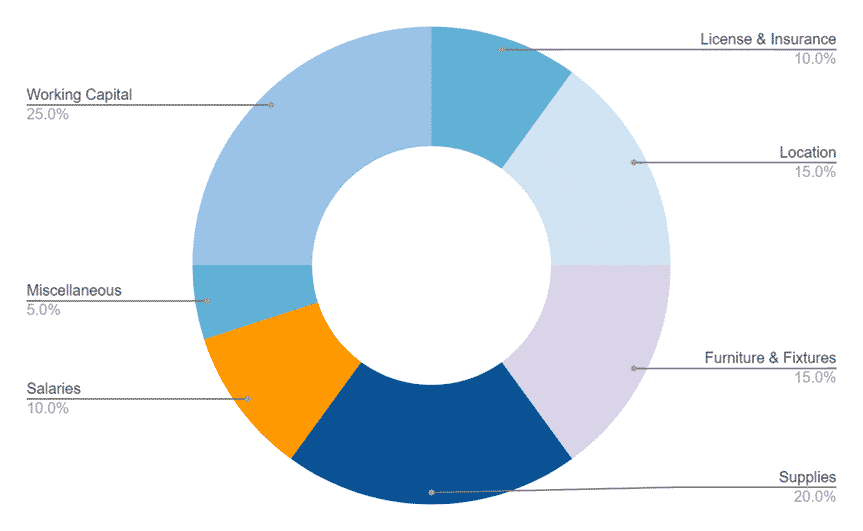 Free Business Plan Template
Get basic guidance
Get a Free Template on Email
Get a basic level of guidance for writing your own business plan.
Industry Analysis
By 2028, the worldwide market for medical spas will be worth USD 36.8 billion. From 2021 to 2028, the market is projected to grow at a 14.3% CAGR. One of the primary drivers of the market is the growing desire for non-invasive cosmetic treatments. The increased need for dermal fillers and the strong impact of social media among millennials are driving the demand for medical spas. Medical spa treatments have become more expensive due to technological improvements like laser systems. For example, the average cost of laser skin resurfacing operations grew by almost 15.0 percent in 2016.
Medical spas are rapidly gaining appeal among the wealthy and those interested in beauty and well-being. Their success has sparked interest among corporate houses, big hospital chains, and top pharmaceutical firms, prompting them to invest in various MedSpas. Technological improvements have had a tremendous impact on the MedSpa sector, expanding availability and making non-invasive treatments (such as Botox) more inexpensive. As technology allows individuals to seem younger without having unpleasant treatments, digital technology is already a primary driver of med spa development and is expected to stay so in the years ahead.
Due to the growing demand for less invasive face treatments, the facial treatment segment will lead the market by service in 2020. According to the International Society of Aesthetic Plastic Surgery, 821,890 rhinoplasties, 448,485 facelifts, 369,497 chemical peels, and 270,917 brow lifts were done worldwide in 2019. This should help the sector expand. In 2020, North America's revenue share was the highest. Annually, over 179.0 million people visit spas in the United States, according to the International Spa Association (ISPA). In North America, the market is growing due to the increased acceptance of cosmetic operations.
Asia Pacific is expected to be the fastest-growing regional market between 2021 and 2028 due to a well-established beauty sector. While Asian spas have traditionally focused on the aesthetic component of health and wellbeing, they have recently expanded their offerings to satisfy the growing demand for cosmetic operations, including scar revision, body contouring, tattoo removal, and non-surgical skin tightening.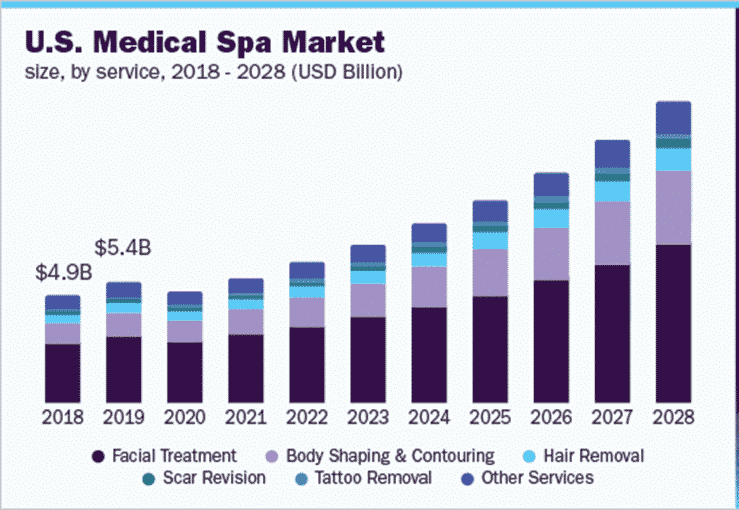 Customers' evolving needs have transformed the medical spa. Customers' knowledge of anti-aging products increases as they become more social media savvy. As a result, significant firms must now provide creative and efficient services. The growing need for anti-aging skincare treatments will continue to drive this industry as millennials mature. According to the American Society of Plastic Surgeons' figures, people aged 30 to 39 accounted for 45 percent of cosmetic operations in the United States in 2020, with 6.1 million total cosmetic treatments, including 684,000 surgical procedures and 5.4 million minimally invasive surgeries.
Despite the COVID-19 situation, the worldwide market for Medical spas is expected to increase at a CAGR of 13.5 percent during the research period, from US$12.2 billion in 2020 to US$25.9 billion by 2026. One of the report's categories, Facial Treatment, is expected to increase at a 12.9 percent compound annual growth rate (CAGR) to reach US$13 billion by the conclusion of the study period. Following a detailed examination of the pandemic's commercial ramifications and the resulting economic crisis, the Body Shaping & Contouring segment's growth is revised to a 15.7 percent CAGR for the following seven years. The worldwide Medical Spa market is presently held by this category, which accounts for 18.8% of the total.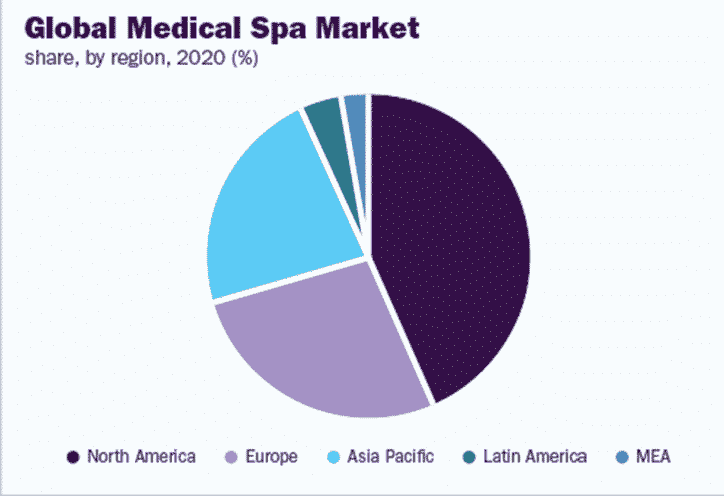 In 2021, the US Medical Spa industry was expected to be worth $4.8 billion. The nation has a worldwide market share of 37.72 percent. China, the world's second-biggest economy, is expected to reach a market size of US$3.8 billion in 2026, representing an 18.2% CAGR during the analyzed period. Japan and Canada are two additional critical geographic markets, with forecasted growth rates of 10.3 percent and 12.2 percent throughout the research period. Within Europe, Germany is expected to increase at a CAGR of about 11.2 percent. At the same time, the rest of Europe (as defined in the research) will reach US$947.3 million by the conclusion of the analysis period.
In recent years, the medical spa industry has gotten a lot of attention in the United States from both businesses and consumers. While new companies have joined the market, established wellness centers, dental clinics, and even large retailers (such as department stores) have expanded their offerings to include specialized services to attract more clients. The number of such centers is steadily growing, particularly around coastlines. Co-tenancy is gaining traction in the US MedSpa market, with department stores and other retailers opening dedicated flagship locations to provide medical spa services.