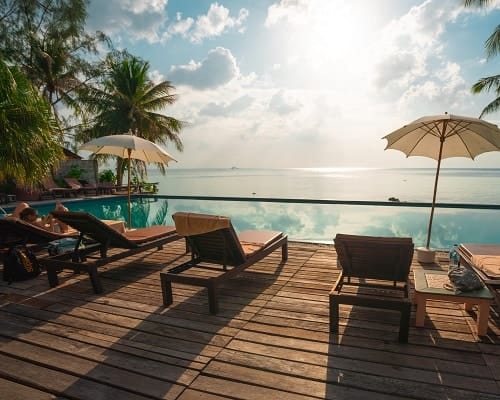 In order to write a Resort Business Plan you need to start with executive summary. In order to write an executive summary for a Resort Business Plan you need to mention- what your business is about and what you'll sell. Explain how you'll get people to buy it. The executive summary should be written at the end. Then you should write a Business Description mentioning goals, objectives, mission and vision. Some of the major sections or components of a Resort Business Plan involves Fund Usage Plan, Marketing Plan, Industry Analysis, Organizational Overview, Operational Overview and Financials.
This article will provide you a step by step process to write your Business Plan. Get a free Resort Business Plan at the end!
Executive Summary
Overview: Greg Jill is the owner and operator of Heaven's Resort. Greg has worked in a variety of top positions in resorts and hotels around the United States. He is well known for his excellent leadership and commercial skills. Greg has always wanted to create a dream destination for travelers, and he hopes to do so with his new enterprise by creating a world-class resort with exceptional customer service. His resort, with its high-end opulent amenities, will be every tourist's ideal destination. Heaven's Resort will be a dream resort in Santa Cruz, California, just 10 minutes from Mitchell's Cove Beach. Tourists visiting Santa Cruz will be our primary consumers. We will provide them with a dream lodging and unmatched service. Within five years of opening, we want to be the best resort in Santa Cruz.
Mission: The goal of Heaven's Resort is to deliver genuine hospitality. Every day, we make a difference in the lives of those we come into contact with. This is how we define hospitality.
To offer genuine and lavish hospitality. Our notion of hospitality is making a difference in the lives of individuals we come into contact with every day. We do so in an environment that values all people and ideas equally. We execute it quickly and effectively, resulting in exceptional results.
Vision: Heaven's Resort's vision is to become a prestigious and worldwide recognized resort brand. We create lifelong relationships with our guests by providing exceptional service and fulfilling their ultimate vacation dreams. We are concerned about and respect the environment.
Financial Overview: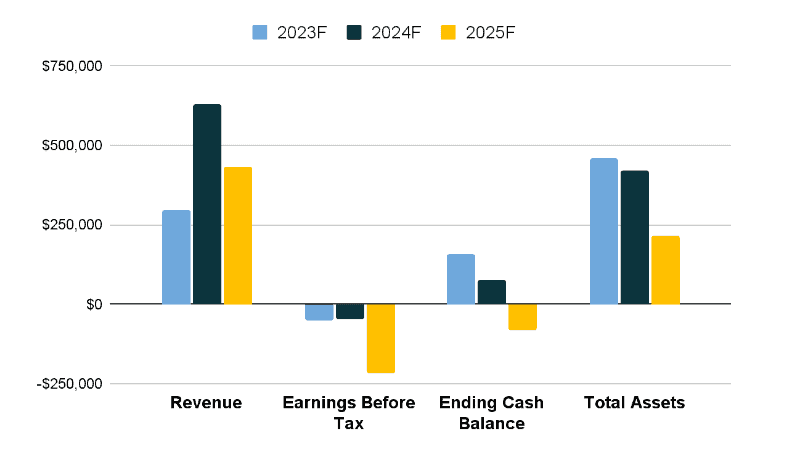 Industry Overview:
The Global Hotels and Resorts industry grew strongly over the five years to 2019, as individuals and businesses gained confidence in their finances and spent more freely on luxuries, such as travel. As a result, both travel rates and hotel room and occupancy rates, two indications of a hotel's performance, increased significantly. Travel spending has also accelerated, particularly in emerging nations where tourism is growing. While the business is dominated by major, well-known hotel chains, it nevertheless has a low concentration and several small independent operators. The business remains highly competitive due to its low concentration, and the continual increase in the availability of new hotel rooms has constrained operators' capacity to boost room prices. Travel spending is expected to rise over the next five years, as global economic circumstances improve and consumer spending boosts revenue for hotels and resorts around the world.
Hotel and resort accommodations with private or communal facilities, as well as food services and restaurants, are included in the Global Hotels and Resorts industry. This includes both franchised and chain businesses. All other types of lodging, such as motels, caravan parks and camping grounds, youth and backpacker hotels, and bed & breakfast places, are not included.
Business Description
Business Name:
Founder: Jacob Harris
Management Team:


Legal Structure: LLC
Location:
Mission: "At [Resort Name], our mission is to provide a world-class vacation experience for our guests. We strive to create a luxurious and relaxing environment that allows guests to escape the stresses of everyday life and make lasting memories."
Vision: "Our vision at [Resort Name] is to be the premier destination for travelers seeking the ultimate in relaxation, adventure, and luxury."
Goals:
To increase its revenue in order to remain profitable and sustainable
To provide a high-quality experience to its guests
To build a positive brand image through various means, such as by offering top-notch customer service and promoting its unique offerings
To minimize their environmental impact and support local communities through various initiatives.
Products:
[Mention your services in bullet points]
Financial Overview
Fund Usage Plan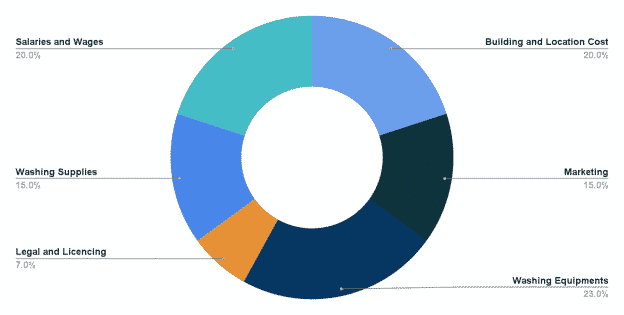 Key Metrics:


Business Model Canvas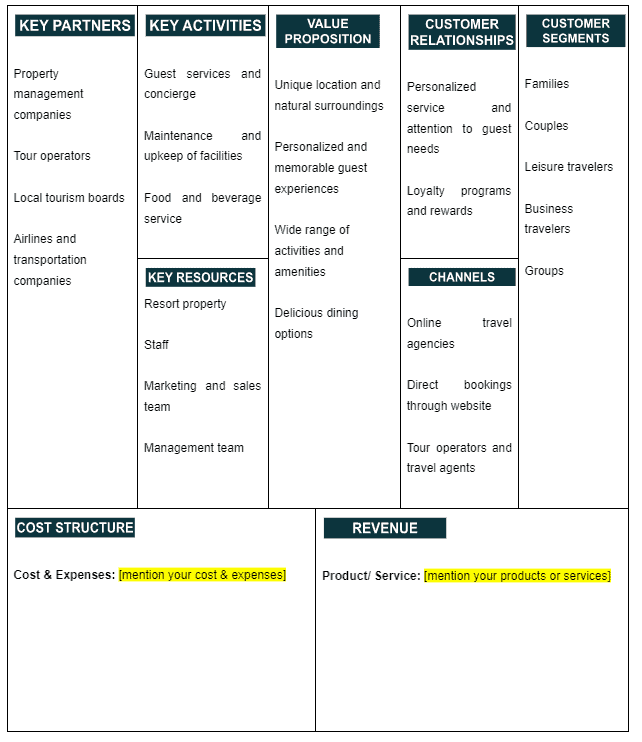 SWOT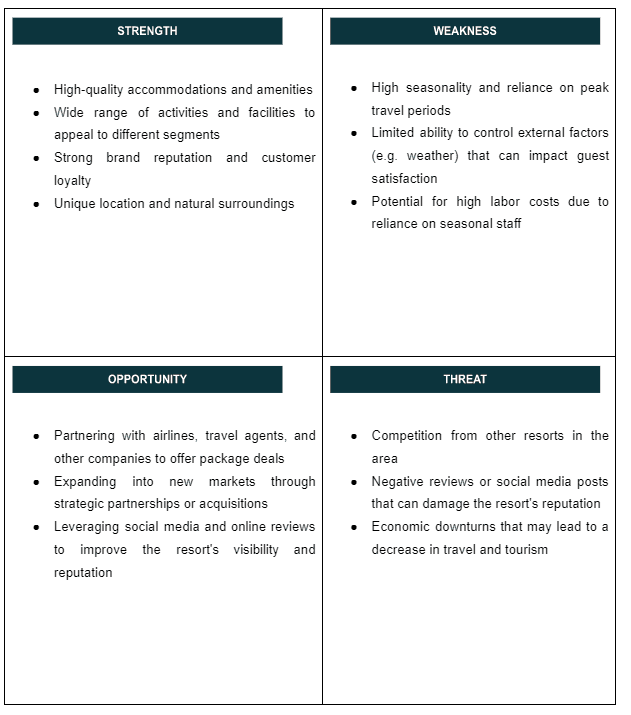 Organizational Overview
Founder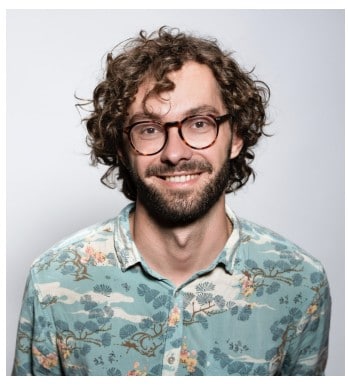 My name is Jacob Harris, and I work in the hospitality and tourism industry as an entrepreneur. For as long as I can remember, I've been utterly drawn by the appeal of stunning vistas, excellent lodgings, and outstanding hospitality. I decided to start the adventure of developing my own resort because I wanted to be able to provide guests experiences that they would remember for the rest of their lives.
I have a profound admiration for the splendor of nature, and I have always had a strong desire to work in the hospitality industry. With these two interests in mind, I painstakingly planned the layout of a resort that provides guests with an ideal combination of ease, relaxation, and excitement. Our visitors will find that every aspect of their stay here, from the building's design to the services and facilities offered, has been meticulously selected to create a haven of tranquility and luxury for them. My objective is to provide a sanctuary in which people may get away from the stresses of regular life, rekindle their connections with the natural world, and make memories that will last a lifetime.
As the owner of a resort business, I have made it my personal mission to provide visitors with service that is second to none and to go above and beyond their expectations. I have brought together a group of devoted experts who are committed to realizing my goal of establishing an atmosphere that is kind and inviting. We make it a point to go above and beyond in order to give every visitor the individualized attention they deserve, to create experiences that they will never forget, and to guarantee that they will go feeling refreshed and content.
Organogram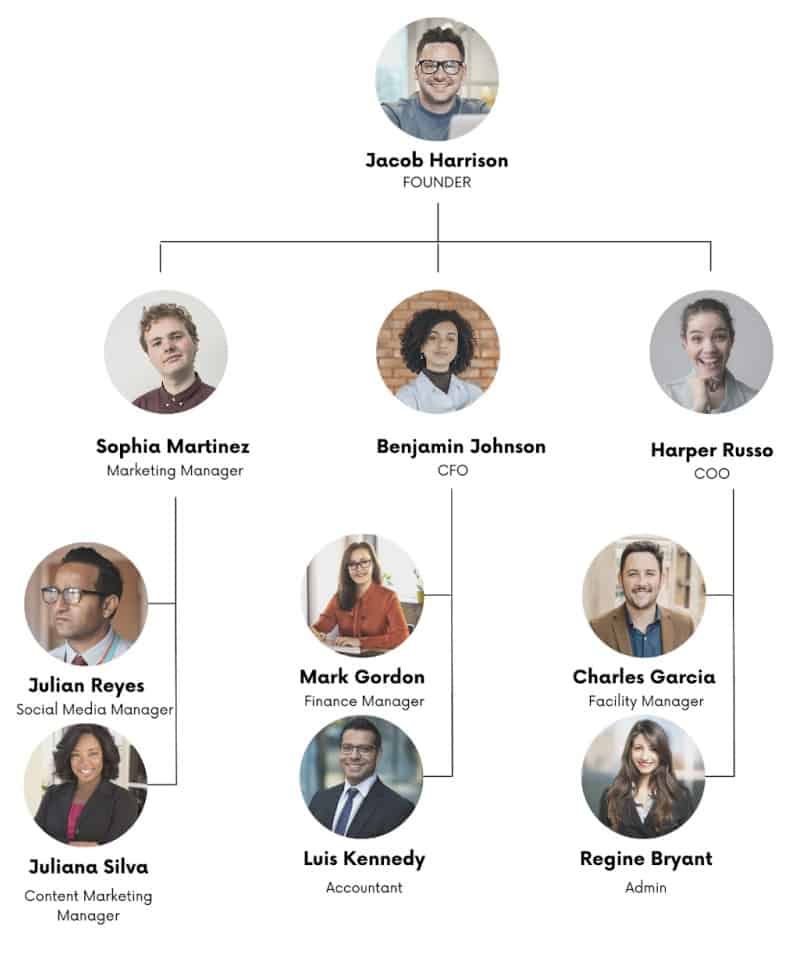 Industry Analysis
In 2017, the worldwide luxury hotel market was worth USD 83.10 billion, and it is expected to grow at a CAGR of 4.3 percent over the forecast period. The market is predicted to be driven by emerging tourism and corporate industries across various regions, rising disposable income, rising people's standard of life, and an increase in desire for leisure travel.
The rise in spending power and style of living are two of the most important elements driving people to luxury resorts. Demand for luxury accommodations for business events, corporate stays, and leisure excursions is increasing as more money is put into the economy.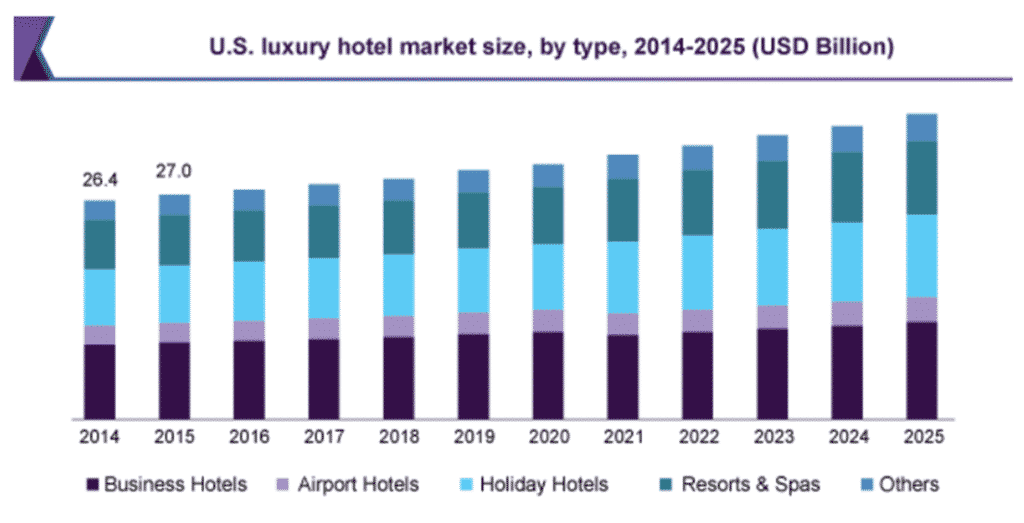 The hosting of big sporting events by a city or country has also pushed up demand for luxury accommodations. Sports teams, as well as spectators traveling from all over the world for the tournament, like to stay in luxury hotels, resulting in an increase in the number of reservations. For example, elite hotel chains in Russia are reportedly preparing for the 2018 FIFA World Cup.
Major industry competitors are extensively investing in infrastructure and renovating their properties with cutting-edge technology to improve the aesthetics and overall comfort supplied to clients. Some of the major firms that provide automation solutions for controlling lighting, security, entertainment, energy, and other connected devices with an Internet of Things (IoT) ecosystem include Control4 Corporation, Crestron Electronics, Inc., and AMX LLC.
For example, the 174 premium suites at Sydney's Star Hotel & Casino give complete guest control. The suites are equipped with a Control4 system that allows users to control the television, audio system, room temperature, blinds, and lights from their tablet or mobile device. Light sensors are also included in the system, which help save energy by turning lights off after 30 minutes of inactivity.
For regulating and monitoring electrical fittings and electronics in its rooms, the Gateway Canyon Resort in Colorado has installed a Crestron Electronics, Inc. automation system. Kapari, a luxury hotel on the Greek island of Santorini, has installed an automated control system by AMX LLC in each room to provide guests with high-tech room control.
The market has been divided into business, airport, holiday, resorts and spas, and other hotel types. Golf, ski, mountain, and lake hotels, as well as cruises, are included in the other segment. In 2017, the business segment had the highest revenue share, around 35.0 percent. Around the projected period, the resorts and spas market is expected to grow at a CAGR of over 5.0 percent. With a growing desire for leisure travel, demand for holiday resorts and spas that are specifically designed to help tourists relax and take a break from their everyday routines is on the rise.
The Crowne Plaza at Changi Airport Terminal 3 is one of the most popular luxury airport hotels in Singapore, featuring amenities like a spa that offers reflexology to help with jet lag, a gym, and a swimming pool backed by rainforest-style plants. The Fairmont Vancouver Airport, Vancouver; Sofitel London Heathrow; Kempinski Hotel Airport, Munich; Hotel Novotel Bangkok Suvarnabhumi Airport; Airways Hotel, Port Moresby; and Hilton Frankfurt Airport are among the other notable properties.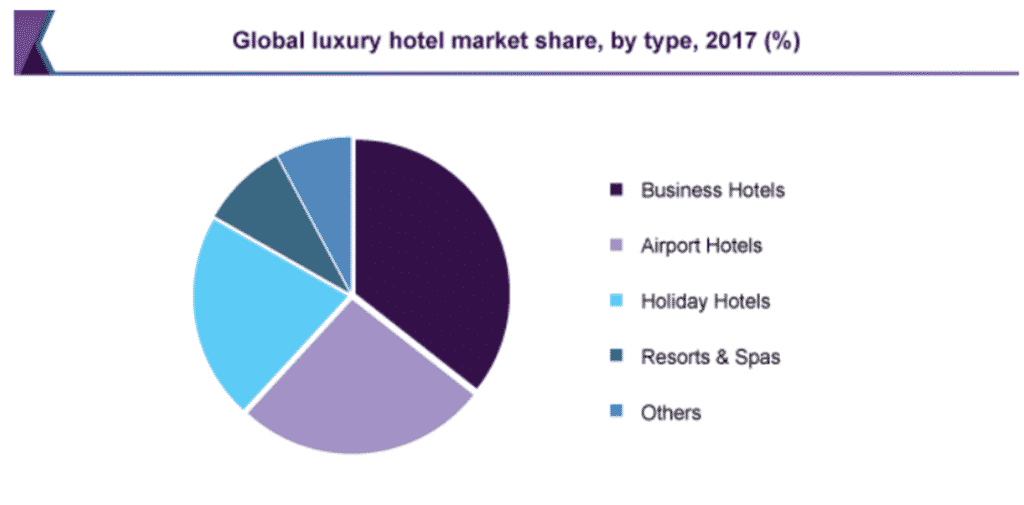 To attract clients, major participants in the industry categorize their properties into several themes such as spa resorts, sea and spa resorts, beach resorts, mountain/ski resorts, and golf hotels. The Sofitel Agadir Thalassa Sea & Spa in Morocco, for example, exudes peace through the use of white and black, as well as a blend of Moroccan tradition and modern aesthetics. This resort's exceptional features include a personal terrace suite, private beach, and private garden.
With a revenue share of over 35.0 percent in 2017, the North American region dominated the market, and this trend is likely to continue over the forecast period. Because it is a worldwide financial hub as well as one of the most popular tourist destinations for people all over the world, the United States accounted for the greatest revenue share in that market in 2017. Over the forecast period, the Asia Pacific region is expected to increase at the fastest rate.
The European market has grown in importance as a result of government measures to promote tourism in their country and local regions by raising awareness of architectural and historical significance. The rich history of European countries like the United Kingdom, Spain, Italy, and France, for example, is a fundamental driver driving the Europe market.
People in growing economies such as India, China, Thailand, Brazil, and South Africa are expected to increase their income, boosting the global tourist industry and boosting the entire market. Countries experiencing political unrest, economic crises, and strict Foreign Direct Investment (FDI) laws are expected to see market development stagnate or stop.
Marketing Plan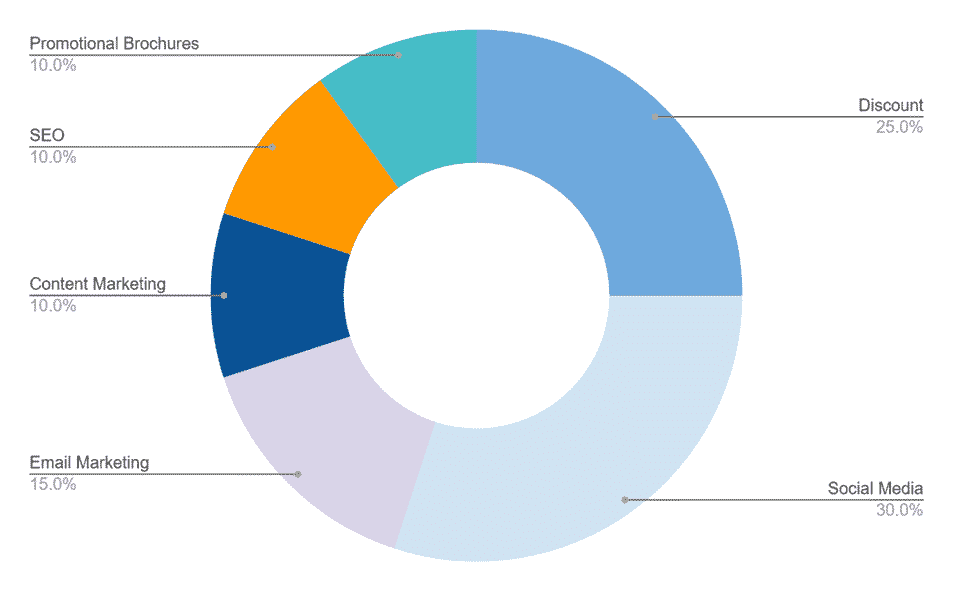 Content Marketing: Create a blog on your Blackbird Acupuncture website on what you has to offer to prospective customers.
Discounts: Provide multiple rewards or incentives to Blackbird Acupuncture's frequent customers, you'll be more likely to attract them. Create a member referral scheme, for example, where members get a discount if they successfully recommend someone.
Social Media: Engage and promote Blackbird Acupuncture on Twitter, publish news on Facebook, and utilize Instagram to promote curated photos of your clinic.
SEO (Search Engine Optimization) Local SEO makes it easier for local consumers to find out what you have to offer and creates trust with potential members seeking for what your clinic has to offer.

Email Marketing: Blackbird Acupuncture will be sending automated in-product and website communications to reach out to consumers at the right time. Remember that if your client or target views your email to be really important, they are more likely to forward it or share it with others, so be sure to include social media share.
Financials
Earnings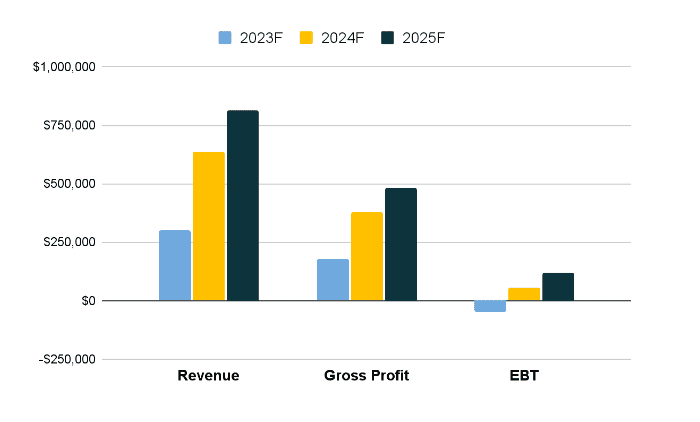 Liquidity