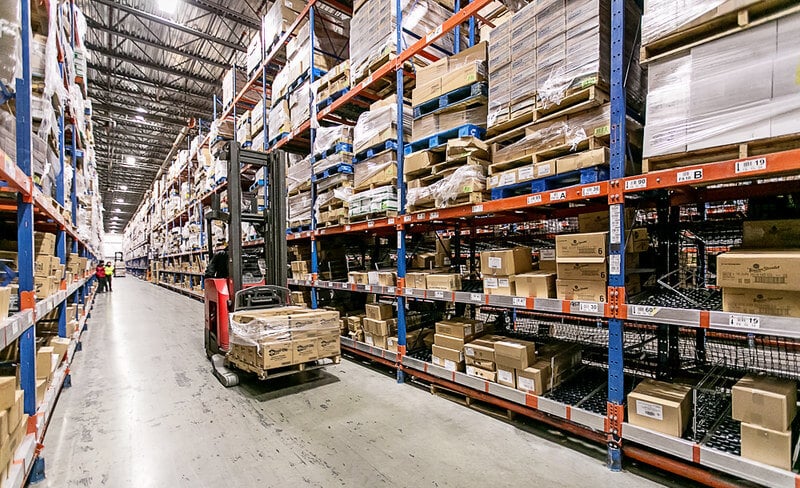 Warehouse Business Plan is an outline of your overall Warehouse business. The business plan includes a 5 year projection, marketing plan, industry analysis, organizational overview, operational overview and finally the executive summary. Remember to write your executive summary at the end as it is considered as a snapshot of the overall business plan. The creation of a Warehouse business plan requires careful consideration of various factors that might impact the business's success. Ultimately, a Warehouse business plan serves as a roadmap to guide the company's direction.
Table of Contents
Executive Summary
Overview: Warehouse Services Inc. is a third-party logistics firm that provides comprehensive end-to-end supply chain solutions to its customers. By applying best practices that enable the delivery of cost-effective solutions, we offer a competitive edge to each client's supply chain. Furthermore, we realize the necessity of having the right product, in the right location, at the right time by providing manufacturing processes autonomously within the distribution center. Customized warehousing services are provided to customers to fit their specific requirements. Customers demand more from a standard warehouse services provider in today's complicated logistics environment.
Mission: Our mission is to be a worldwide service provider that is customer-focused, responsive, adaptable, and cost-effective, and we will do this through employee pride and devotion.
Vision: Our vision is to become a valuable partner to our customers by assisting them in achieving and maintaining long-term competitive advantages. People, companies, and communities are all connected to a brighter future.
Industry Overview: The worldwide warehousing industry is anticipated to be worth over $245 billion in 2020 and will increase at a CAGR of 7% from 2020 to 2024, reaching roughly $326 billion. Due to tight supply circumstances and increasing technological adoption, Europe, North America, and APAC nations such as Australia and Singapore have advanced market maturity. Due to a projected increase in manufacturing facilities, robust growth of the e-commerce sector, a high number of top container ports, and which will grow from $97 billion in 2020 to $143 billion in 2024, parts of APAC, such as India and China, are expected to be future growth driving markets for the warehousing industry. There are three degrees of market maturity in the sector, and this research divides the warehousing market into three categories: High Market Maturity, Medium Market Maturity, and Low Market Maturity nations.
Financial Overview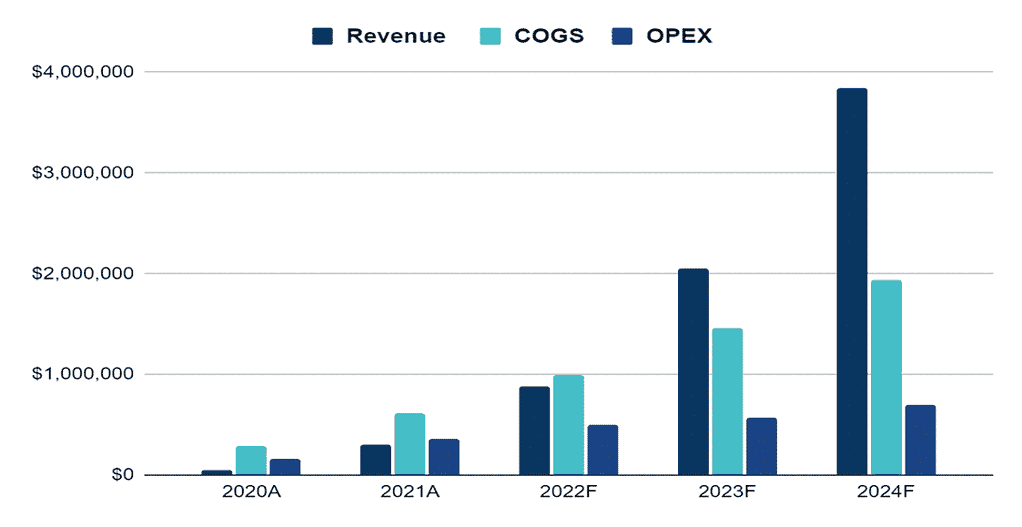 Financials is one of the most important sections of a Outbound and Inbound Storage warehouse business plan. You can get an idea of your projected revenue, required investment amount, is the business sustainable without additional funding, etc.
Get the Free Business Plan Template
Get the template over email
Use of Fund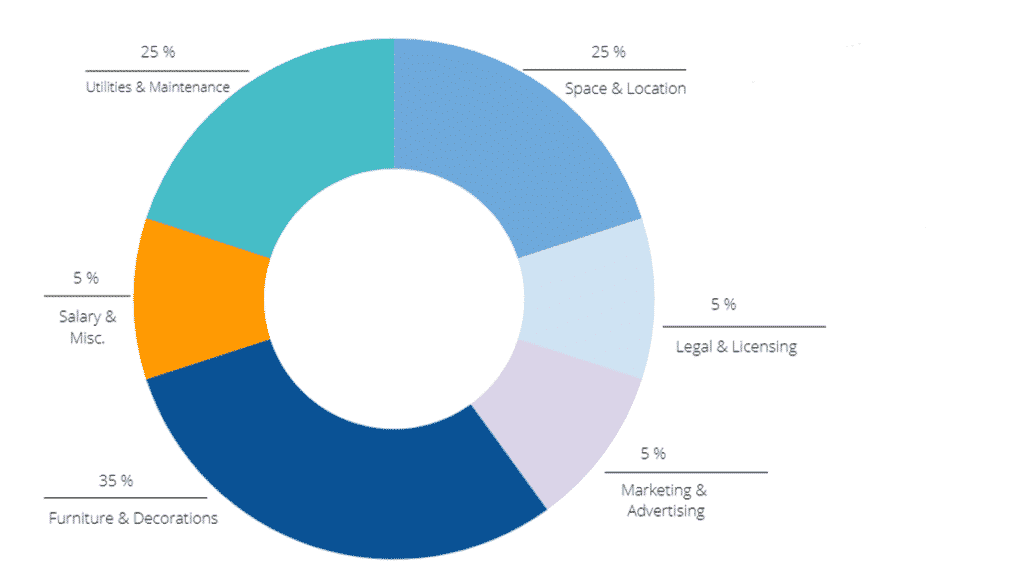 Industry Analysis
The warehousing and storage services market expected to register a CAGR of 10% during the forecast period, 2021- 2026. Warehousing and storage services keep the property of another firm or organization, such as components, equipment, cars, products, and perishable commodities, safe and secure. Shippers have been compelled to rethink their supplier networks, stage inventory to balance against current demand swings, and rely on internal or 3PL-provided freight visibility systems as a result of the COVID -19 pandemic. So far, the impact has been higher volumes for 3PL companies and longer management hours at most warehouses. As a result of the pandemic's impact, many warehouses are busier than ever, mostly catering to food, pharmaceuticals, and critical home supplies. Amazon, Aldi, Asda, and Lidl have all stated that they need to expand their warehouse facilities and hire more workers. Amazon announced plans to hire 100,000 new warehouse workers in April 2020 to cover for sick staff and response to an increase in orders from social distancing clients.

Due to an increase in e-commerce, the worldwide warehousing and storage business has seen rapid expansion in recent years. An surge in commercial activity in rising economies such as Russia, India, China, and Brazil has boosted the worldwide warehousing and storage business. The market is likely to grow as demand for refrigerates warehousing increases. Due to factors such as increased demand for consumable items from merchants and the expanding penetration of international firms in domestic markets, the Asia Pacific region dominates the industry, resulting in greater need for warehousing and storage.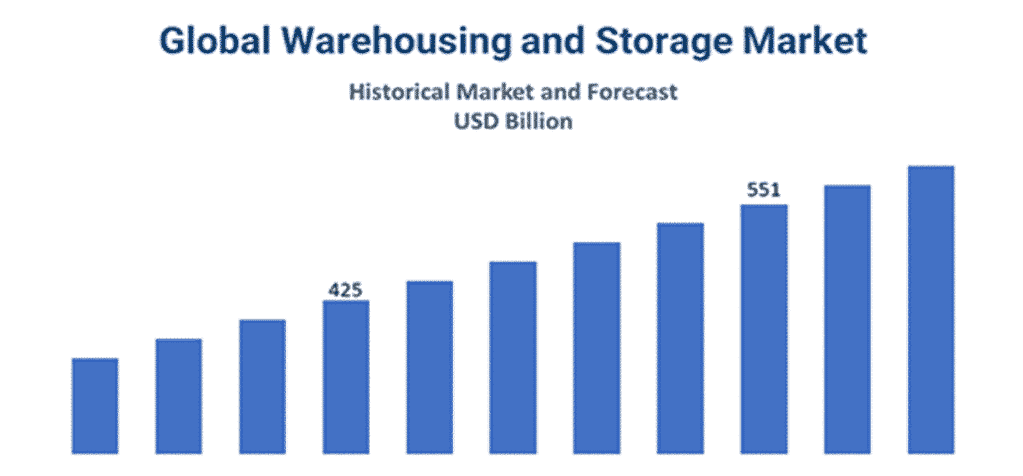 Warehouse owners are increasingly adopting mobile technologies because they enable them perform and track warehouse operations, save time, and reduce manpower usage. Laptops, smartphones, and other communications and information portable devices are all examples of mobile technology. For warehouse operations in equipment status, output, and monitoring, such devices use GPS, RFID, VoIP, digital image, and speech technology. Hands-free operations and faster data entering are also advantages of this technology. However, rising warehouse rents and industrial infrastructure expenses, as well as expensive initial setup costs, could limit market expansion throughout the forecast period.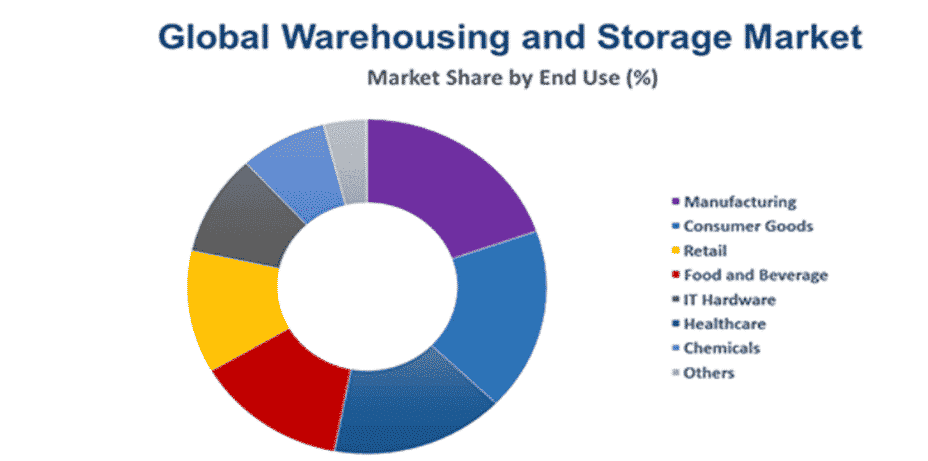 Marketing Plan
A marketing plan of a Warehouse business plan outlines the company's strategy to promote its products or services to its target audience. It includes specific tactics and channels the business will use to reach potential customers. This section defines the company's unique value proposition, identifies the target market segments, and discusses the competitive landscape. It also includes insight into budget allocation, projected outcomes and key performance indicators to measure success. Marketing plan helps businesses demonstrate their understanding of the market dynamics, their positioning within the industry and their approach to driving customer engagement and sales.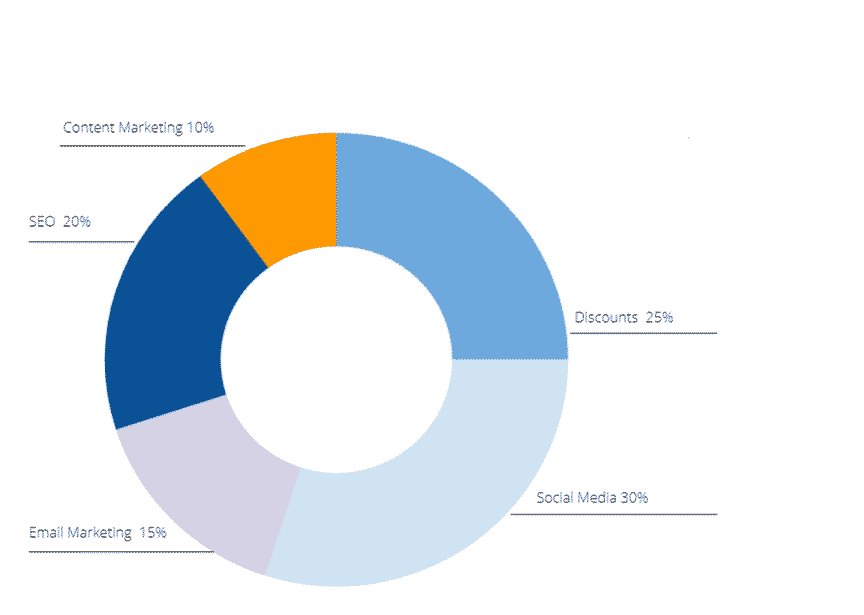 Discounts: Outdoor and Indoor Storage warehouse will give discounts to our customer to show our appreciation for your contribution to our success.
Social Media: Following the trend of clients surfing the Internet every second, online advertising has become a commonplace tool utilized by all businesses. Facebook, Instagram, and other social media platforms will be used to promote Outdoor and Indoor.
Email Marketing: We use email as a tool for sending commercial communications and generating sales. To develop long-term connections and promote long-term revenue, we will send cart abandonment emails or execute repeated email nurturing campaigns.
SEO: To increase awareness to the customers we will use search engine optimization for boosting our company to attract more customer by searching keywords warehouse.

Content Marketing: We will share relevant articles, videos and blogs to retain audiences and to know more about our products.
Organizational Plan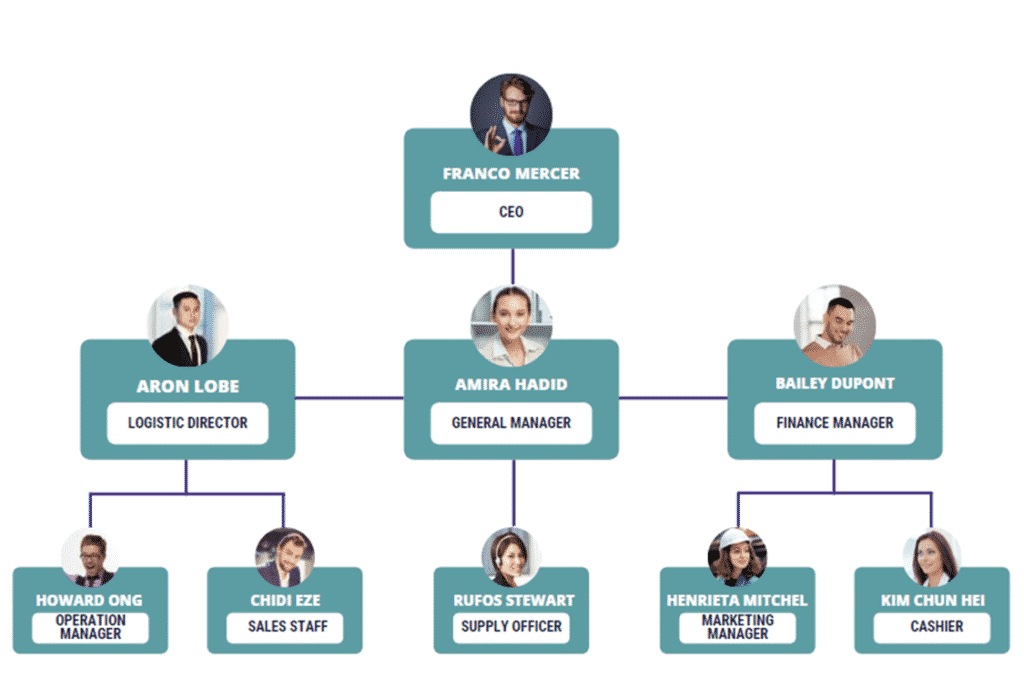 Financial Plan
A financial plan of a Warehouse business plan provides a comprehensive projection of a company's financial health and its anticipated monetary performance over a specified period. This section encompasses a range of financial statements and projections such as profit and loss statements, balance sheets, cash flow statements and capital expenditure budgets. It outlines the business's funding requirements, sources of finance and return on investment predictions. The financial plan gives stakeholders particularly potential investors and lenders a clear understanding of the company's current financial position. A financial plan helps businesses demonstrate their financial prudence, sustainability, and growth potential.
Earnings: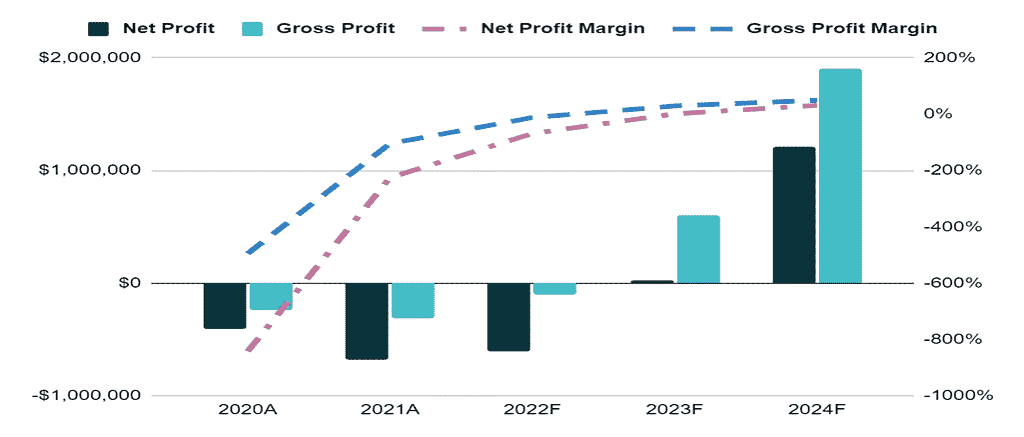 Income Statement: