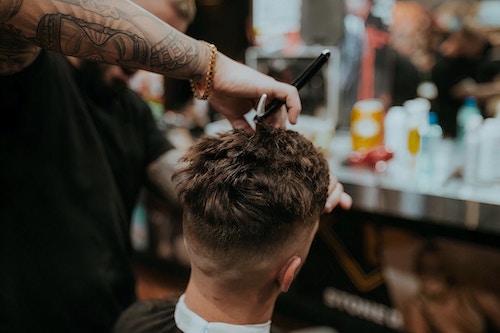 Barber Shop Business Plan is an outline of your overall Barber Shop business. The business plan includes a 5 year projection, marketing plan, industry analysis, organizational overview, operational overview and finally the executive summary. Remember to write your executive summary at the end as it is considered as a snapshot of the overall business plan. The creation of a Barber Shop business plan requires careful consideration of various factors that might impact the business's success. Ultimately, a Barber Shop business plan serves as a roadmap to guide the company's direction.
Table of Contents
Executive Summary
Overview: Dapper Fellas Barber Shop is a well-established company. From the beginning, we decided to hire only competent and licensed barbers and hairstylists for our barbershop's numerous jobs. We are well-versed in the norms and regulations that regulate the barbering and cosmetology industries, so we chose only the most experienced and competent personnel to serve as the organization's core team. We aim to use their knowledge and experience to help us develop a company brand that will be well-received across California and the United States.
Mission: Customers will be able to relax both their mind and body via various services at Dapper Fellas Barber Shop, which will give a cozy, but exciting old-world gentleman's club environment.
Vision: Dapper Fellas Barbershop will develop itself as a world-class service provider where customers may escape the strains of everyday life, revitalize their energy, and enjoy the companionship of their coworkers and friends.
Financial Overview: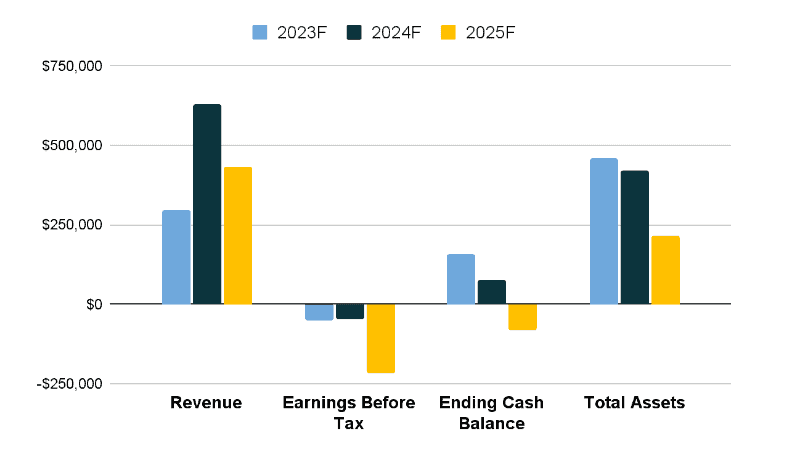 Industry Overview:
Barber Shops are predicted to increase by 2.9 percent yearly to $4.5 billion in sales during the next five years. Revenues are expected to increase by 1.5 percent in 2021 alone. As more high-end barbershops operate, income for industry owners has increased. Furthermore, as the population of the United States grows, so does the number of barbershop customers. Again, during the last five years, per capita disposable income has increased, allowing clients to spend more money on specialist services. Despite the widespread closure of barbershops in the first half of 2020, these developments helped sustain demand for industry services during the COVID-19 (coronavirus) pandemic.
Business Description
Business Name:
Founder: Jacob Harris
Management Team:


Legal Structure: LLC
Location:
Mission: "At [Barbershop], our mission is to provide high-quality, traditional barbering services in a welcoming and professional environment. "
Vision: "Our vision at [Barbershop] is to be the leading provider of traditional barbering services in our community, recognized for our exceptional customer service, skilled and experienced barbers, and modern and welcoming atmosphere. "
Goals:
✅ Develop a reputation for providing high-quality services, excellent customer service, and a comfortable, welcoming atmosphere that keeps customers coming back.
✅ Provide excellent customer service, developing personal relationships with customers, and offering incentives for repeat business.
✅ Streamline processes, automate tasks and use technology to improve communication and record keeping, to help maximize the time spent with clients.
Products:
✅[Mention your services in bullet points]
Financial Overview
Fund Usage Plan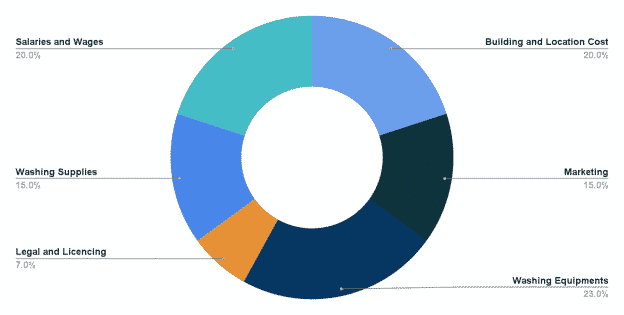 Key Metrics:


Business Model Canvas
The Canvas summarizes the business model of the entire Barber Shop business plan. It comprises nine key components – customer segments and value propositions to revenue streams and cost structures. The canvas provides a clear and concise way to map out, analyze, and communicate the intricacies of a business idea. It offers a holistic view of how a business creates, delivers, and captures value. It also aids entrepreneurs in refining concepts, fostering innovation, and making informed strategic choices. It serves as a versatile tool for brainstorming, planning, and presenting business models to stakeholders.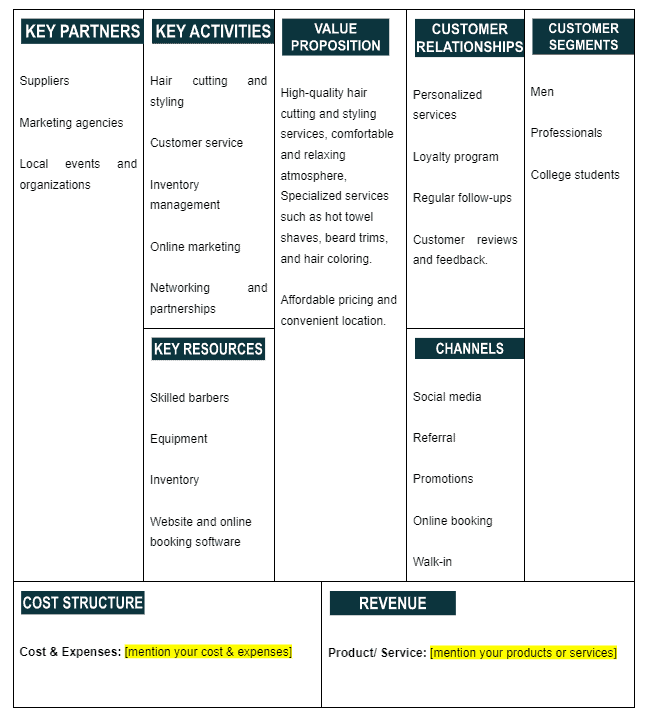 SWOT
A SWOT analysis is integral to the Barber Shop business plan. it offers a clear lens into a company's strengths, weaknesses, opportunities, and threats. This self-awareness enables effective resource allocation and strategic positioning against competitors. Businesses can mitigate risks, make informed decisions, and set realistic goals. In addition, presenting a SWOT analysis in a business plan communicates to stakeholders that the company possesses a deep understanding of its market environment. In essence, SWOT ensures a business's strategy is grounded in reality enhancing its chances of success.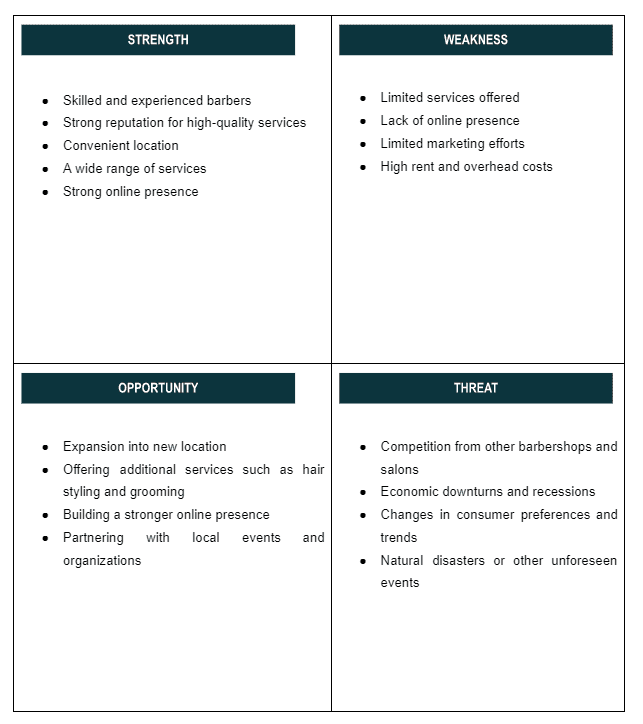 Organizational Overview
Organizational overview in a Barber Shop business plan provides a snapshot of how a company is structured and operates. It outlines the ownership structure, roles, responsibilities of key management personnel, and the reporting hierarchy within the organization. This section offers stakeholders, investors and other readers a clear understanding of the company's leadership and its chain of command. Additionally, it may give insight into the company's culture, values and operational philosophy.
Founder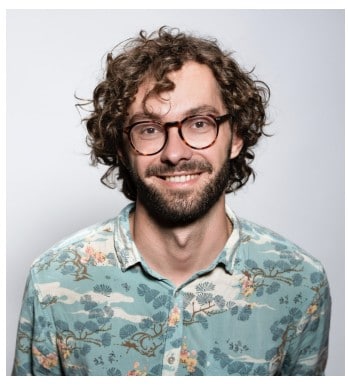 My name is Jacob Harris, and I own a barber shop in the neighborhood. Since I was a little boy, I've had a deep-seated interest in all aspects of personal care, particularly cosmetology. I really think that taking care of one's appearance may not only increase one's level of self-assurance but also make an impression that is difficult to forget on others. This conviction pushed me into a profession in the barbering sector, and it finally compelled me to launch my own business in the field.
My interest in the craft of barbering began at an early age, when I was captivated by its artistic qualities and its meticulous accuracy. I spent years honing my talents via practice and training, always working to perfect my art in the hopes that it would bring me more success. I engaged myself in the most recent styles and approaches to barbering while also developing an appreciation for the timeless traditions that are associated with traditional barbering.
When I made the decision to open my own barber shop, I envisioned it being more than simply a location where people could have their hair cut. I envisioned individuals being able to come in, make themselves at home, and enjoy first-rate care in a setting that I designed just for that purpose. I took great attention in designing the store to exude a combination of contemporary aesthetics and a warm and inviting ambiance. This was done to ensure that each and every customer is made to feel cherished and well taken care of.
Organogram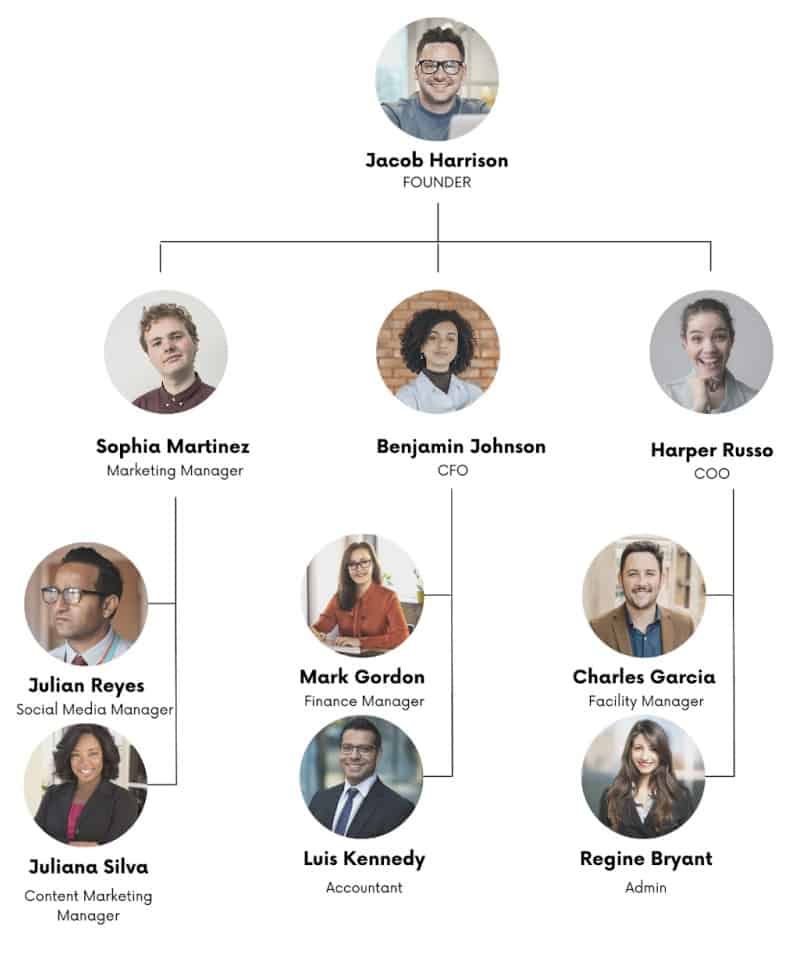 Industry Analysis
Men are now treated to the luxury of high-end services. Many barbershops directly provide personal grooming services, such as shaves, beard trims, and massages. You may accomplish this task while enjoying a free brew or coffee and watching a football game on the big screen. The average national employment growth rate is 7.4%. Thus the haircutting profession is expected to increase faster than that. Even in tough economic times, there is employment stability in this field. Accept technological advancements. There is now inexpensive automation software available to manage the administrative tasks involved in running a barbershop. Without employing a receptionist, you may save money by using low-cost software that enables consumers to make appointments online, issue reminders, and receive payments.
There would be a substantial competitive advantage if you could provide good service at a reasonable price. Customers would not come back to your store if you charged exorbitant pricing. If you establish low pricing, more people will become repeat customers. As a result, building long-term consumer relationships is critical. A barbershop is a gathering place for many guys, one of the most significant aspects. There are folks in your neighborhood that you will not be able to locate. You will, however, get the opportunity to meet them at a barbershop.

Barbershops in the United States employ over 150,000 people and are a $5 billion business. In the last three years, the barbershop sector in the United States has grown by 5.9% annually, bringing in $1.1 billion in revenue. In the United States, there are roughly 131,077 barbershops. People still need haircuts, regardless of the market or the state of the economy. 44% of American males went to a barber in the previous year. Future generations will inherit this personal upkeep behavior. Barbershops accounted for $21,395 in federal spending in 2020 and have given three contracts totaling $7,132 to three different businesses.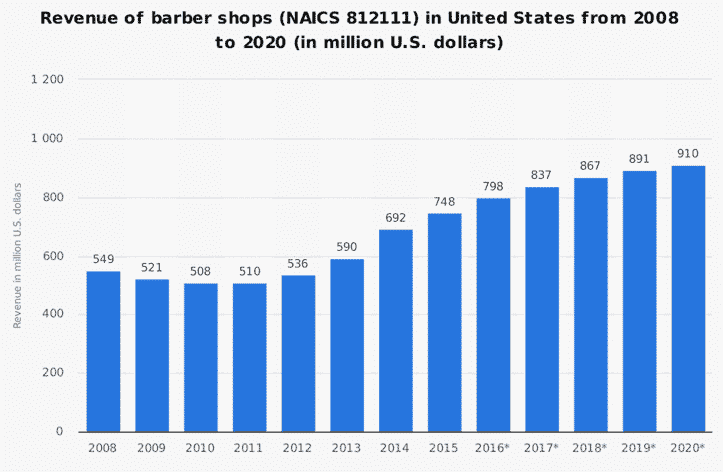 The worldwide barber supply industry is expected to grow by over $20 billion. Shampoo, hair gel, and conditioners are part of this large business. From 2012 to 2017, the sector had a yearly growth of 1.9 percent. The industry is expected to grow at a rate of 3% each year between 2017 and 2022. There are 4,377 barbershops in 4,845 locations in the barbershop business. Employees are on average 39.5 years old. This implies a diverse group of barber professionals, including young, elderly, and middle-aged men and women. The average yearly salary per employee in California is $23,590. In the United States, the average annual salary is USD 30,414. Shops in low-income areas may only be able to charge $7–10 for a haircut. Think about what kind of barbershop you want to run and who you want to serve. The barbershop sector in the United States has grown at a rate of 6% per year over the last three years, reaching a revenue of $1 billion.
According to the Bureau of Labor Statistics, barbershops employed 738k workers in 2019. According to ACS statistics, the number of persons employed in the Barbershops Industry Group has decreased by 5.2 percent, from 83.3k in 2018 to 79k in 2019. Barbers hold the most barbershop jobs (89.9%), followed by hairdressers, hairstylists, and cosmetologists (3.73%), and supervisors of personal care and service employees (3.22%).
There would be a substantial competitive advantage if you could provide good service at a reasonable price. Customers would not come back to your store if you charged exorbitant pricing. If you establish low pricing, more people will become repeat customers. As a result, building long-term consumer relationships is critical. A barbershop is a gathering place for many guys, one of the most significant aspects. There are folks in your neighborhood that you will not be able to locate. You will, however, get the opportunity to meet them at a barbershop.
The sector is likely to benefit from the use of social media platforms. This increase will aid the business in attracting specialized service consumers. Barbers may utilize social media to sell their services and demonstrate their abilities to a large audience. Barbers will be sought out by customers who frequently read their web material as they develop a reputation for providing excellent services. As demand for specialized barbers grows, they will be able to boost service prices as surplus demand from customers outnumbers the barbershop's capacity. As a result of increased premium product costs, industry demand for industrial goods is likely to increase.
Marketing Plan
A marketing plan of a Barber Shop business plan outlines the company's strategy to promote its products or services to its target audience. It includes specific tactics and channels the business will use to reach potential customers. This section defines the company's unique value proposition, identifies the target market segments, and discusses the competitive landscape. It also includes insight into budget allocation, projected outcomes and key performance indicators to measure success. Marketing plan helps businesses demonstrate their understanding of the market dynamics, their positioning within the industry and their approach to driving customer engagement and sales.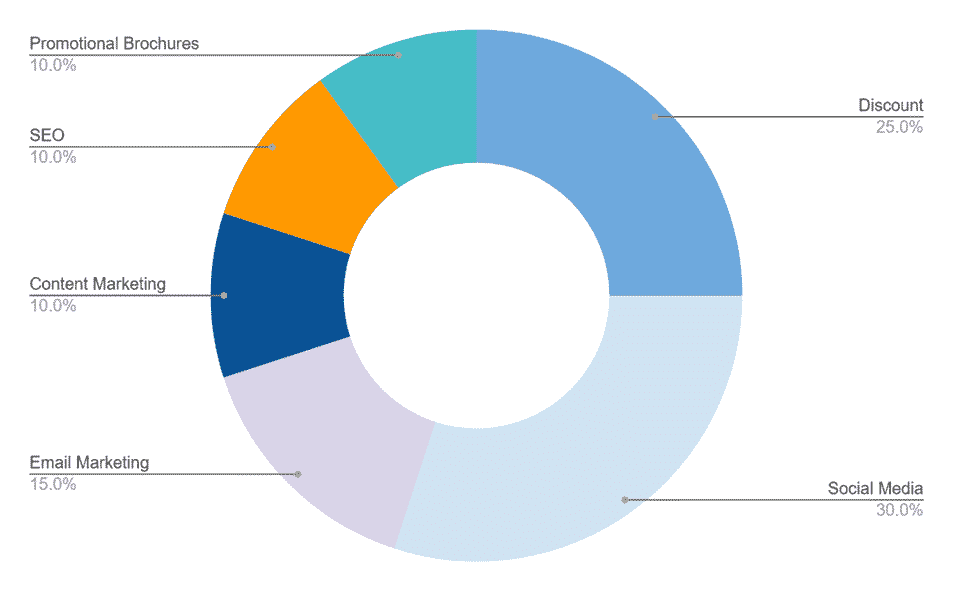 Content Marketing: Create a blog on your Blackbird Acupuncture website on what you has to offer to prospective customers.
Discounts: Provide multiple rewards or incentives to Blackbird Acupuncture's frequent customers, you'll be more likely to attract them. Create a member referral scheme, for example, where members get a discount if they successfully recommend someone.
Social Media: Engage and promote Blackbird Acupuncture on Twitter, publish news on Facebook, and utilize Instagram to promote curated photos of your clinic.
SEO (Search Engine Optimization) Local SEO makes it easier for local consumers to find out what you have to offer and creates trust with potential members seeking for what your clinic has to offer.

Email Marketing: Blackbird Acupuncture will be sending automated in-product and website communications to reach out to consumers at the right time. Remember that if your client or target views your email to be really important, they are more likely to forward it or share it with others, so be sure to include social media share.
Financials
A financial plan of a Barber Shop business plan provides a comprehensive projection of a company's financial health and its anticipated monetary performance over a specified period. This section encompasses a range of financial statements and projections such as profit and loss statements, balance sheets, cash flow statements and capital expenditure budgets. It outlines the business's funding requirements, sources of finance and return on investment predictions. The financial plan gives stakeholders particularly potential investors and lenders a clear understanding of the company's current financial position. A financial plan helps businesses demonstrate their financial prudence, sustainability, and growth potential.
Earnings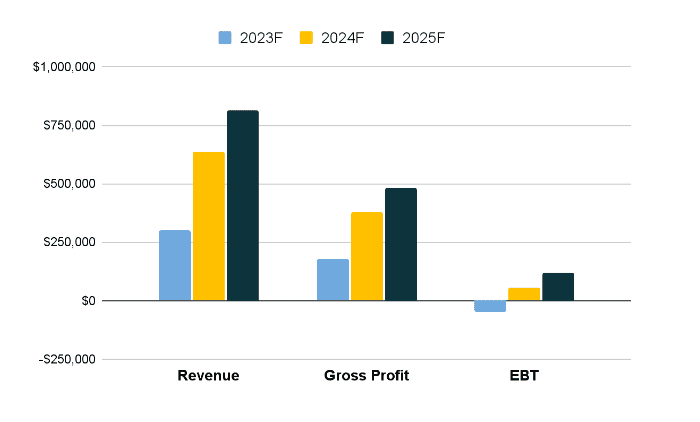 Liquidity