Last updated on November 13th, 2023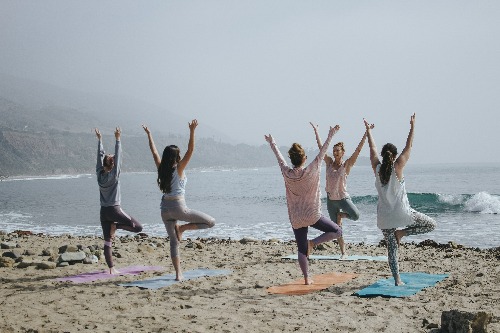 How to Write a Wellness Business Plan?
Wellness Business Plan is an outline of your overall Wellness business. The business plan includes a 5 year projection, marketing plan, industry analysis, organizational overview, operational overview and finally the executive summary. Remember to write your executive summary at the end as it is considered as a snapshot of the overall business plan. The creation of a Wellness business plan requires careful consideration of various factors that might impact the business's success. Ultimately, a Wellness business plan serves as a roadmap to guide the company's direction.

Table of Contents
Executive Summary
Overview: Provide a wide range of services and programs, such as fitness classes, personal training, massage therapy, and nutritional counseling. Additionally, wellness centers can provide customers with a comfortable and supportive environment, where they can work towards their wellness goals and overcome the problems they are facing.
Mission: To provide people with the tools necessary to attain comprehensive well-being and to live lives that are rewarding. We are committed to offering an extensive variety of services and programs that are designed to improve a person's physical, mental, and emotional health.
Vision: To become the most sought-after location for holistic health, renowned for our superior services, forward-thinking initiatives, and unwavering dedication to providing tailored treatment. We imagine a society in which people give their health the highest priority, make proactive investments in their own self-care, and enjoy life-altering benefits as a direct consequence of their choices.
Financial Overview: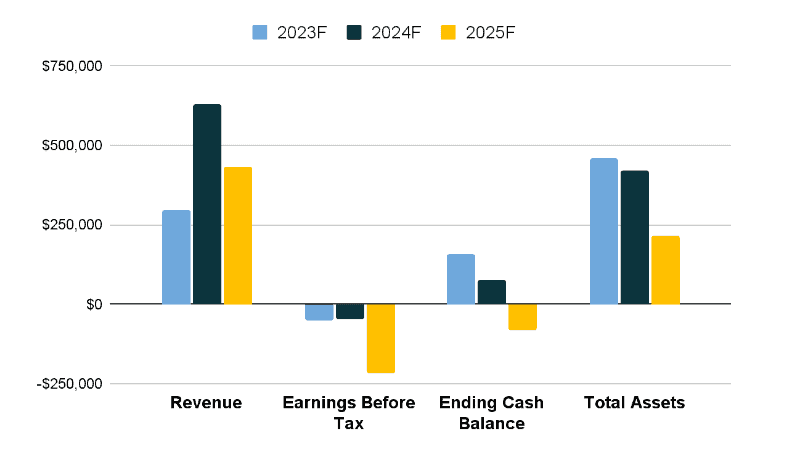 Industry Overview:
In 2019, the US wellness economy was worth $4.5 trillion, and the Global Wellness Institute predicts 6.4% annual growth. The sector is rising as people become more aware of the benefits of preventative care and self-care and seek ways to better their physical and mental health.
Business Description
Business Name:
Founder: Jacob Harris
Management Team:


Legal Structure: LLC
Location:
Mission: "Our mission at [Wellness Center]is to empower individuals to lead healthier and happier lives through a holistic approach to wellness that combines expert guidance, cutting-edge technology, and personalized programming. "
Vision: "Our vision is to be the leading provider of wellness services, fostering a community of individuals who prioritize their mental and physical well-being, and strive for optimal health and happiness. "
Goals:
✅Provide a wide range of wellness services, including fitness, nutrition, yoga, meditation, and other holistic practices to help individuals achieve optimal health and well-being.
✅Establish a reputation as a trusted and reliable provider of wellness services, and to build strong relationships with our members, partners, and stakeholders.
✅Create a welcoming and inclusive environment for people of all ages, fitness levels, and backgrounds, and to foster a sense of community among members.
Products:
✅[Mention your services in bullet points]
Download Free Wellness Business Plan Template
Write a plan in just 2 days!
Financial Overview
Fund Usage Plan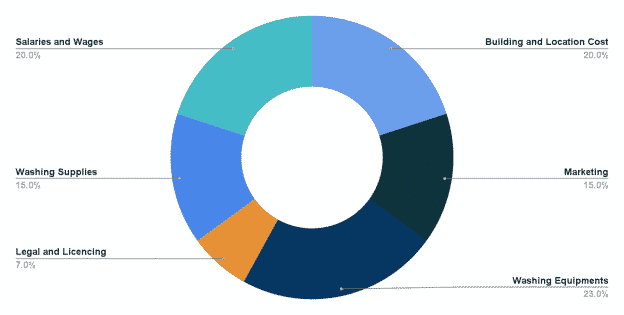 Key Metrics:


Business Model Canvas
The Canvas summarizes the business model of the entire Wellness business plan. It comprises nine key components – customer segments and value propositions to revenue streams and cost structures. The canvas provides a clear and concise way to map out, analyze, and communicate the intricacies of a business idea. It offers a holistic view of how a business creates, delivers, and captures value. It also aids entrepreneurs in refining concepts, fostering innovation, and making informed strategic choices. It serves as a versatile tool for brainstorming, planning, and presenting business models to stakeholders.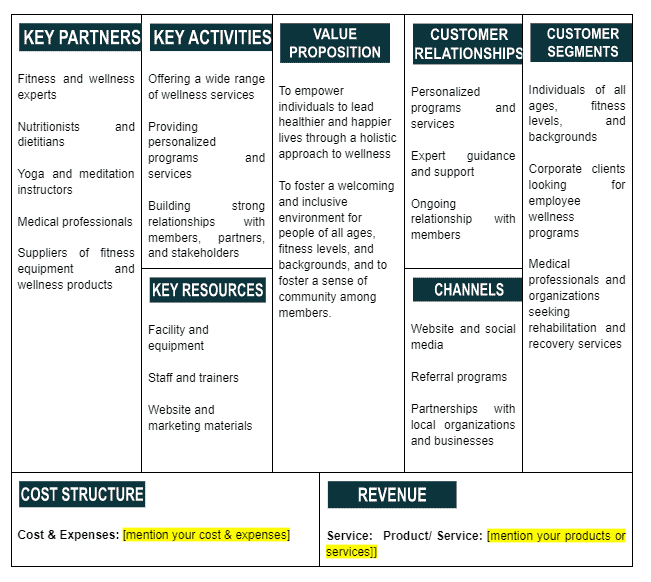 SWOT
A SWOT analysis is integral to the Wellnes business plan. it offers a clear lens into a company's strengths, weaknesses, opportunities, and threats. This self-awareness enables effective resource allocation and strategic positioning against competitors. Businesses can mitigate risks, make informed decisions, and set realistic goals. In addition, presenting a SWOT analysis in a business plan communicates to stakeholders that the company possesses a deep understanding of its market environment. In essence, SWOT ensures a business's strategy is grounded in reality enhancing its chances of success.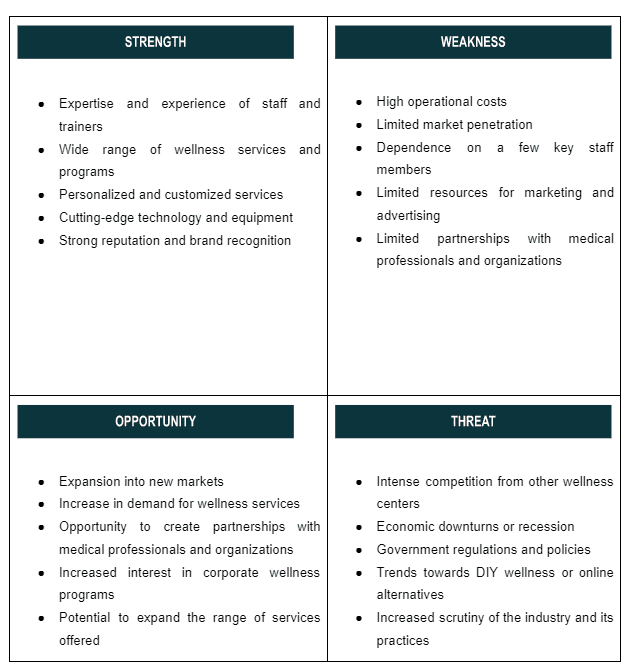 Organizational Overview
Organizational overview in a Wellness business plan provides a snapshot of how a company is structured and operates. It outlines the ownership structure, roles, responsibilities of key management personnel, and the reporting hierarchy within the organization. This section offers stakeholders, investors and other readers a clear understanding of the company's leadership and its chain of command. Additionally, it may give insight into the company's culture, values and operational philosophy.
Founder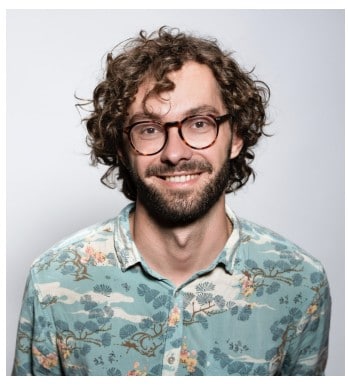 Jacob Harris here, an entrepreneur in the field of health and wellness who is driven by his enthusiasm and commitment. My path in the health sector has been inspired by a deeply ingrained conviction in the transformational potential of holistic well-being. My goal is to establish a wellness center that encourages people to put their physical, mental, and emotional well-being at the forefront of their lives. I come from a varied background in the health sciences, and I've always had a strong desire to make a difference in the world. My unshakable dedication to providing individualized treatment, my ongoing participation in educational opportunities, and my awareness of the latest developments in my field are what set me apart from the competition.
I am resolute in my commitment to provide my customers with a setting that is both comforting and welcoming, one in which they are free to investigate a variety of wellness services and programs that are specifically crafted to meet their requirements. I want to encourage folks to lead lives that are rewarding and become the greatest versions of themselves by supporting self-discovery, encouraging good lifestyle choices, and advocating a balanced approach to wellbeing.
These are some of the ways I want to do this. I have a vision of a community that recognizes the importance of well-being and places a high priority on it. With this vision in mind, I am committed to developing a wellness destination that serves as a catalyst for positive change and establishes new standards within the industry.
Organogram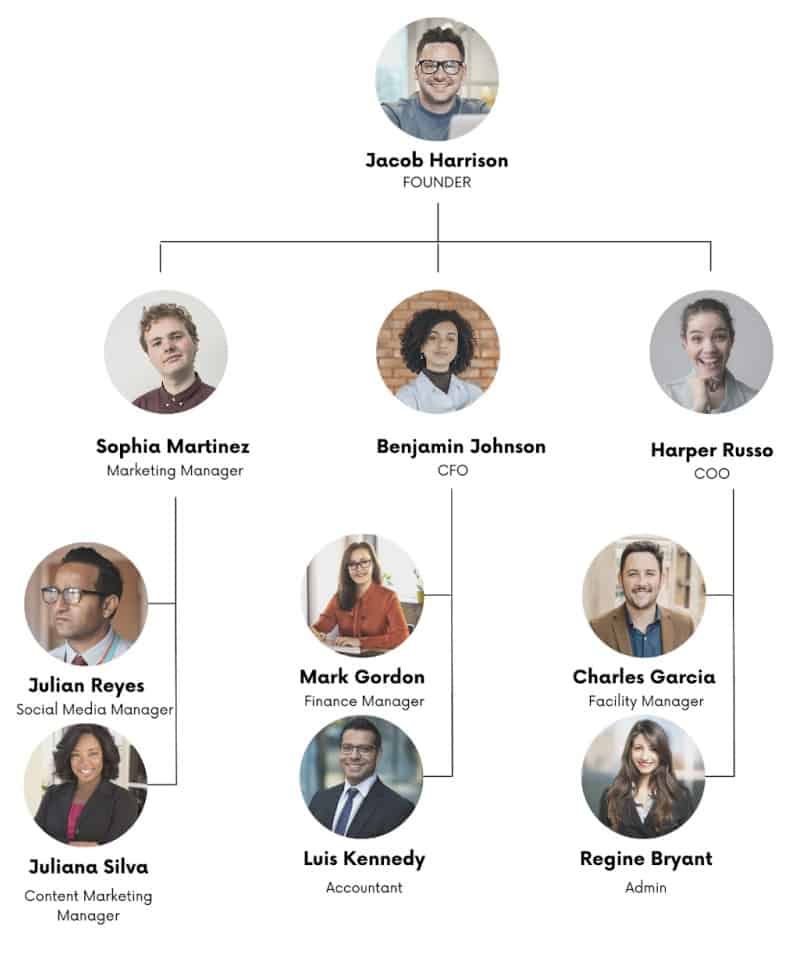 Industry Analysis
According to the Global Wellness Institute, the wellness economy in the US was valued at $4.5 trillion in 2019 and it is projected to grow at a rate of 6.4% annually. The growth of the industry is driven by a growing awareness of the benefits of preventative care and self-care, as well as an increase in the number of people who are looking for ways to improve their physical and mental well-being.
The health and wellness business has shown extraordinary expansion in recent years, driven in large part by rising levels of consumer demand for various health and wellness-related services. According to the Global Wellness Institute, the total value of the global wellness business in 2018 was 4.5 trillion dollars. This business comprises a broad variety of sub-industries, some of which are anti-aging and beauty, healthy eating, wellness tourism, and preventative and customized medicine. Other sub-industries include fitness and mind-body. In recent years, people have begun to take a greater interest in their health and are actively searching for methods to enhance their general well-being.
This increased awareness of one's health has led to this trend. They are adopting a more holistic approach to health and wellness, placing an emphasis on all aspects of wellbeing, including physical fitness, mental health, nutrition, and self-care. The economy as a whole has been expanding at a pace that is lower than the average annual growth rate of 6.4% that the sector has been experiencing. There is a rising awareness of the necessity of preventative healthcare and the adoption of wellness practices, which may be attributed to the growth in the prevalence of both chronic illnesses and health problems that are connected to stress.
This development creates substantial potential for entrepreneurs in the wellness industry to provide novel services and programs that adapt to the increasing demands of customers. firms in the wellness sector have the opportunity to capitalize on this expanding market by being on the cutting edge of industry trends and providing solutions that are individualized and supported by evidence. This will allow these firms to have a beneficial influence on the lives of their customers.
Marketing Plan
A marketing plan of a Wellness business plan outlines the company's strategy to promote its products or services to its target audience. It includes specific tactics and channels the business will use to reach potential customers. This section defines the company's unique value proposition, identifies the target market segments, and discusses the competitive landscape. It also includes insight into budget allocation, projected outcomes and key performance indicators to measure success. Marketing plan helps businesses demonstrate their understanding of the market dynamics, their positioning within the industry and their approach to driving customer engagement and sales.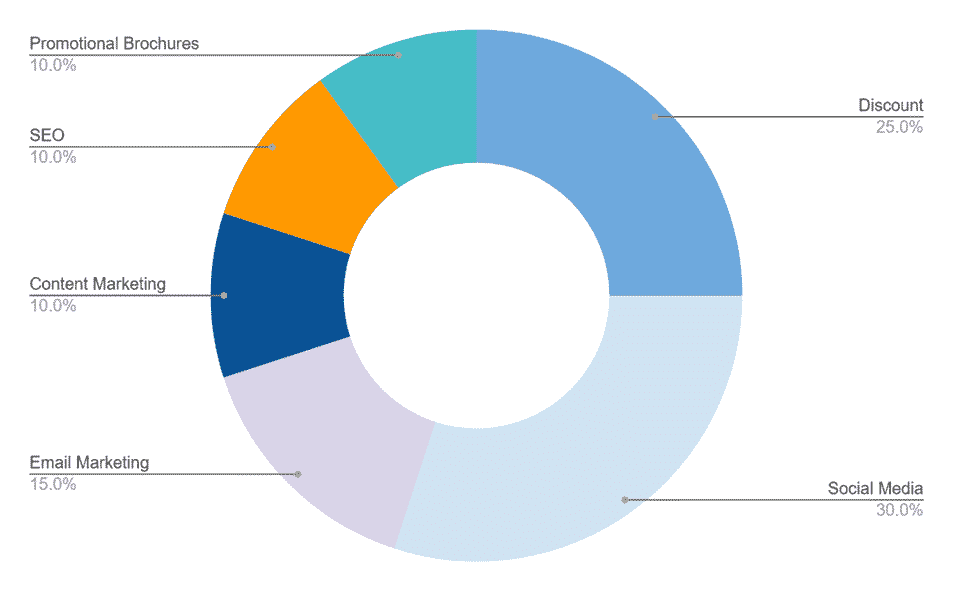 Content Marketing: Create a blog on your Blackbird Acupuncture website on what you has to offer to prospective customers.
Discounts: Provide multiple rewards or incentives to Blackbird Acupuncture's frequent customers, you'll be more likely to attract them. Create a member referral scheme, for example, where members get a discount if they successfully recommend someone.
Social Media: Engage and promote Blackbird Acupuncture on Twitter, publish news on Facebook, and utilize Instagram to promote curated photos of your clinic.
SEO (Search Engine Optimization) Local SEO makes it easier for local consumers to find out what you have to offer and creates trust with potential members seeking for what your clinic has to offer.

Email Marketing: Blackbird Acupuncture will be sending automated in-product and website communications to reach out to consumers at the right time. Remember that if your client or target views your email to be really important, they are more likely to forward it or share it with others, so be sure to include social media share.
Financials
A financial plan of a Wellness business plan provides a comprehensive projection of a company's financial health and its anticipated monetary performance over a specified period. This section encompasses a range of financial statements and projections such as profit and loss statements, balance sheets, cash flow statements and capital expenditure budgets. It outlines the business's funding requirements, sources of finance and return on investment predictions. The financial plan gives stakeholders particularly potential investors and lenders a clear understanding of the company's current financial position. A financial plan helps businesses demonstrate their financial prudence, sustainability, and growth potential.
Earnings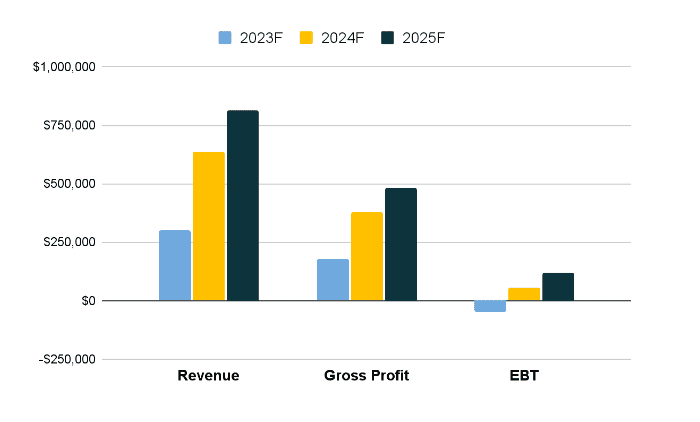 Liquidity