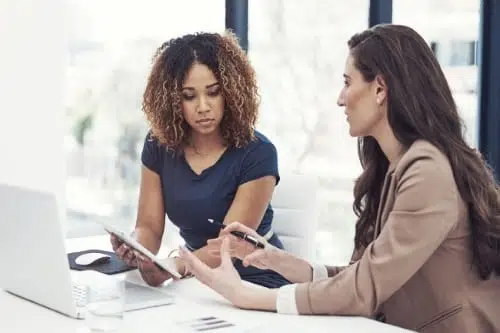 Understanding the Collateral Requirements for SBA 7(a) Loans
If you apply for an SBA 7(a) loan, your lender will nearly always require you to secure the loan with enough collateral. As a result, when you meet with the SBA lender, you should be prepared to give up your assets as security.
If this is a concern, you may be able to get an unsecured loan with minimal collateral requirements if the loan amount is modest enough for the lender to accept the risk without company security. The amount of an unsecured loan that may be taken out varies per lender.
WHAT EXACTLY DOES THE SBA CONSIDER COLLATERAL?
Loan collateral is the security used to guarantee that lenders have a backup source of repayment in the event that borrowers default on SBA loans. The collateral you need for an SBA loan may be some or all of your company's assets. This includes (but is not limited to) the following:
-Your commercial property
-Inventory
-Machinery
-Equipment
-Receivables (accounts receivable)
-Personal assets of the owners may also be evaluated.
If you request for a loan of more than $350,000 and your company assets do not completely cover the loan, your lender must demonstrate to the SBA that you have personal assets to use as collateral. Many prospective borrowers are concerned about this, but speaking with your lender will assist you to navigate any possibilities for securing your loan with personal property.
More information is available at SBA Loan Amounts, Terms, and Interest Rate
WHAT ARE THE COLLATERAL REQUIREMENTS FOR A SBA LOAN?
When you apply for an SBA loan, an ABA (All Business Assets) lien, also known as a blanket lien, will be placed on your property. Essentially, this implies that everything your company possesses will be used as collateral for your SBA loan. The assets acquired with the SBA loan are typically your main collateral. Other assets will need to be mentioned for your collateral requirement if these assets have low collateral value.
You'll be asked to fill out an "SBA Eligibility Questionnaire for Standard 7(a) Guaranty" form by your SBA lender. This form will assist you to identify all of your collateral so that your lender can evaluate whether you meet the SBA's collateral requirements. Ineligible companies, company size standards, connections, personal resources, and profits usage are all covered in the questionnaire.
WHO IS IN CHARGE OF THE LOAN'S BUSINESS COLLATERAL REQUIREMENTS?
If you control 20% or more of the company, your business and personal assets will be scrutinized by the lender for collateral requirements. Even if your personal assets aren't utilized as collateral, as a company owner, you're still responsible for making sure payments are paid in full and on time to prevent default.
If you miss any payments, you'll need to negotiate with your lender to modify your amortization schedule so that you can keep up with your daily operations while still meeting your loan commitments. If you miss a certain number of installments, the lender has the right to demand full repayment of the debt. To put it another way, your company will need to liquidate its assets (convert the collateral needs to cash) as soon as possible to repay the lender.
Related link