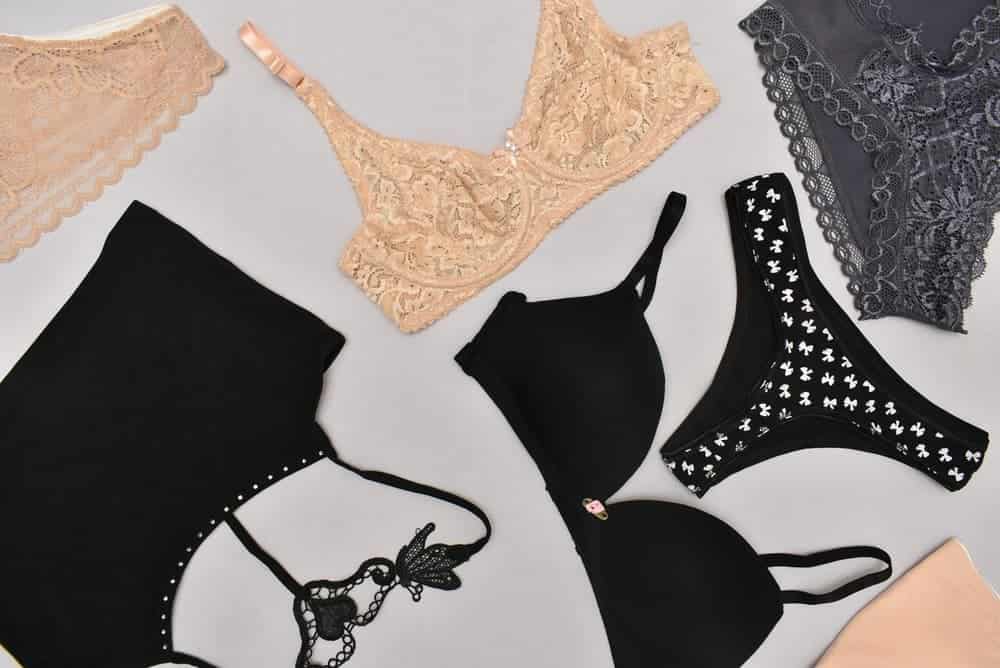 Executive Summary
Overview: SilhouetteSecrets is a new European-inspired lingerie boutique in Washington, DC, with a wide range of brands, styles, and sizes not presently accessible in the city. Our lingerie business in Washington, DC, strives to give excellent customer service. Fashion-forward trends, comfort, and fit are all things that we are enthusiastic about. You'll be able to complement your style with a utilitarian bra or a piece of Parisian lingerie. We can indeed find something to fit your body shape or style, almost as if you had a personal lingerie stylist.
Problem Summary: Undergarment customers frequently encounter discomfort, improper fit, limited options, and durability issues. Addressing concerns around fabric quality, sustainability, and price can help businesses enhance the shopping experience and set themselves apart in the competitive market.
Solution Summary: By offering a diverse range of sizes and styles, utilizing high-quality and sustainable materials for comfort and durability, and providing an intuitive shopping experience, our undergarment business aims to effectively address the common challenges faced by customers in the market.
Industry Overview: The global undergarment market, valued at approximately $153 billion in 2021, is projected to grow at a 5% CAGR through 2028, driven by factors such as rising disposable incomes, evolving fashion trends, and increasing consumer awareness about personal hygiene. Dominated by the bra segment and bolstered by the growth of online platforms, the industry's geographical leaders include North America, Europe, and the rapidly expanding Asia-Pacific region.
Financial Forecast: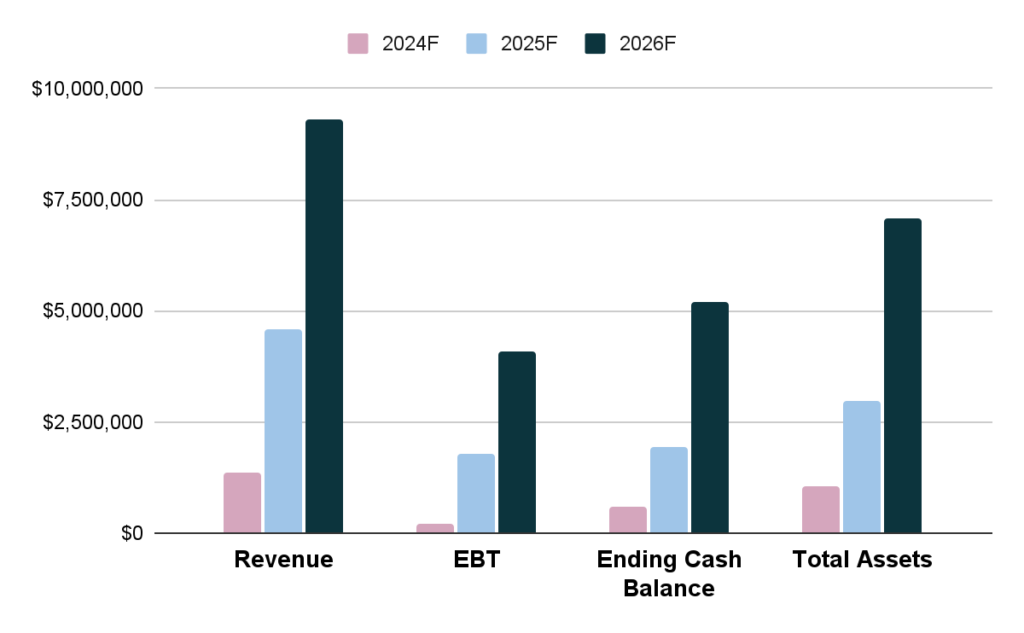 Business Description
Business Name: SilhouetteSecrets
Founder: Jacob Harrison
Management Team:
| | |
| --- | --- |
| Name | Designation |
| Jacob Harrison | Chief Executive Officer |
| Sophia Martinez | Chief Marketing Officer |
| Benjamin Johnson | Chief Financial Officer |
Legal Structure: LLC
Location: 1234 Main St, Bellevue, WA 98004
Mission: "To enrich lives by providing exceptionally comfortable, fashionable, and eco-conscious undergarments that foster self-confidence and embrace body positivity for everyone."
Vision: "To become a global leader in the undergarment industry, setting new standards in comfort, style, and sustainability, while fostering an inclusive community that celebrates and supports diverse body types and personal expressions."
Goals:
Capture a significant market share within the first 3 years by offering innovative, comfortable, and stylish undergarments.
Prioritize sustainability in sourcing, manufacturing, and packaging, becoming an industry leader in eco-friendly practices.
Develop a seamless online shopping experience and a strong social media presence to engage and grow our customer base.
Foster an inclusive brand identity by catering to diverse body types and promoting body positivity in all aspects of the business.
Products:
UltraSoft Seamless Bra
Adaptive High-Waist Panty
FlexFit Performance Sports Bra