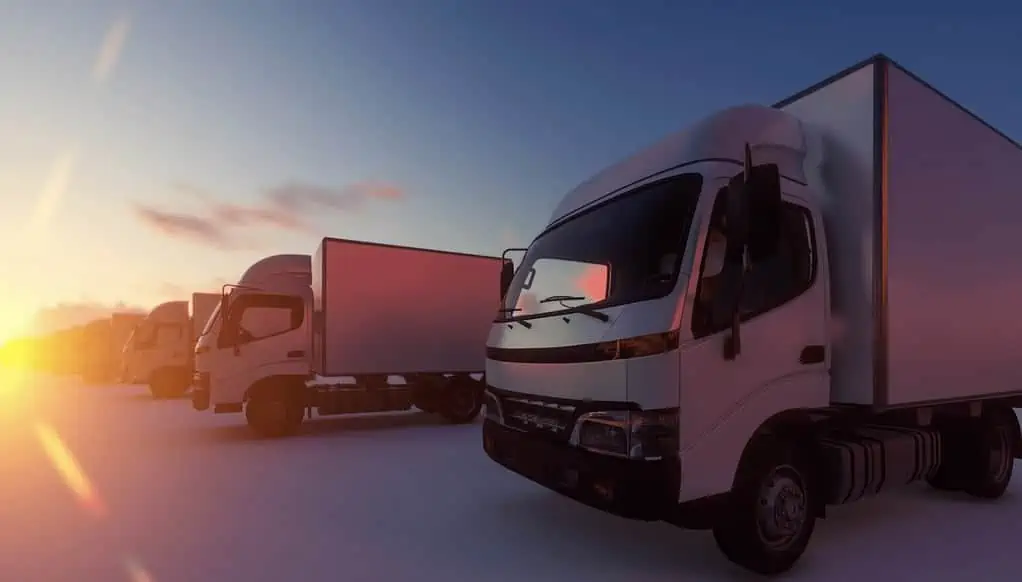 Executive Summary
Ctrone Xpress Transport is a business committed to innovation in logistics and transportation services over the years and has discovered ways to make shipping domestically and internationally for our clients simpler, quicker, and more effective.
Problem Summary: There are several rules to follow while crossing state and international borders. You must abide by several national and international laws. When choosing long-distance movers, this is one of the most crucial qualities you need to look for.
Solution Summary: We are aware of them and have the essential information. We will provide everyday services all around Colorado and the rest of America. All necessary licenses and permissions are now in place for Ctron Xpress Transport to do business throughout the US.
Financial Overview: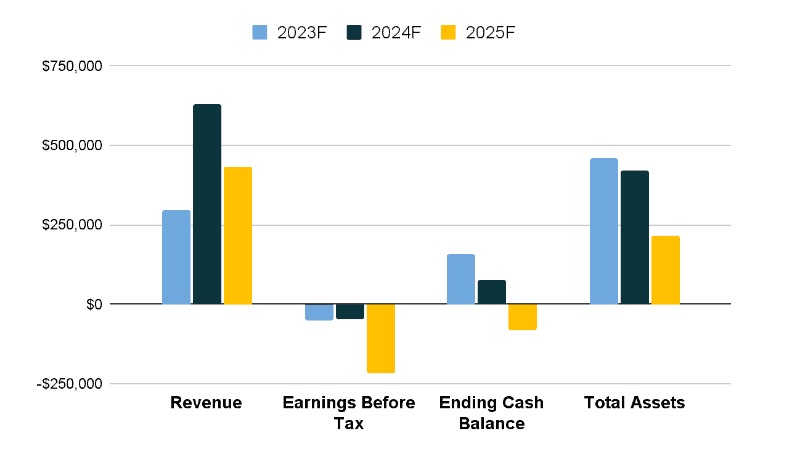 Industry Overview:
During the forecast period, 2019–2030, the market for box trucks is expected to expand at a CAGR of 4.3%. The worldwide box truck market will grow due to the need for single bridge and double bridge box trucks in various sectors, including commercial, military, and industrial. Furthermore, factors like increased government efforts for sustainable modes of transportation and increasing investments by major companies in emerging nations are anticipated to improve this market's development prospects throughout the projected period.
Business Description
Business Name:
Founder: Jacob Harris
Management Team:


Legal Structure: LLC
Location:
Mission: "Our mission is to provide reliable and efficient transportation services to businesses and individuals in our community. We strive to be the go-to choice for all of our clients' shipping and logistics needs."
Vision: "We envision a future in which we are recognized for our outstanding customer service, our modern and well-maintained fleet of vehicles, and our commitment to sustainability and innovation."
Goals:
To increase customer satisfaction by consistently delivering timely pickups and deliveries, and by providing top-quality customer service.
To expand our fleet of vehicles to meet the growing demand for our services.
To reduce our environmental impact by increasing fuel efficiency and implementing eco-friendly practices.
To diversify our services and offerings to better meet the needs of our clients.
Products:
[Mention your services in bullet points]
Download Free Box Truck Business Plan Template
Write a plan in just 2 days!
Financial Overview
Fund Usage Plan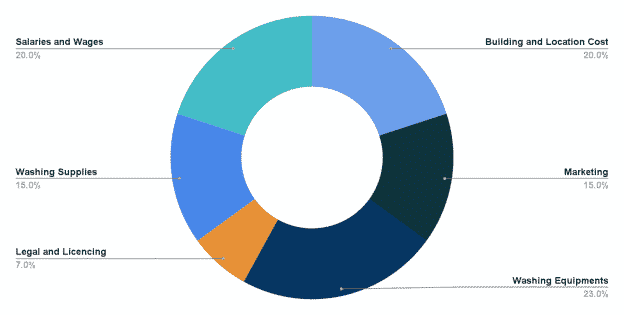 Key Metrics:


Business Model Canvas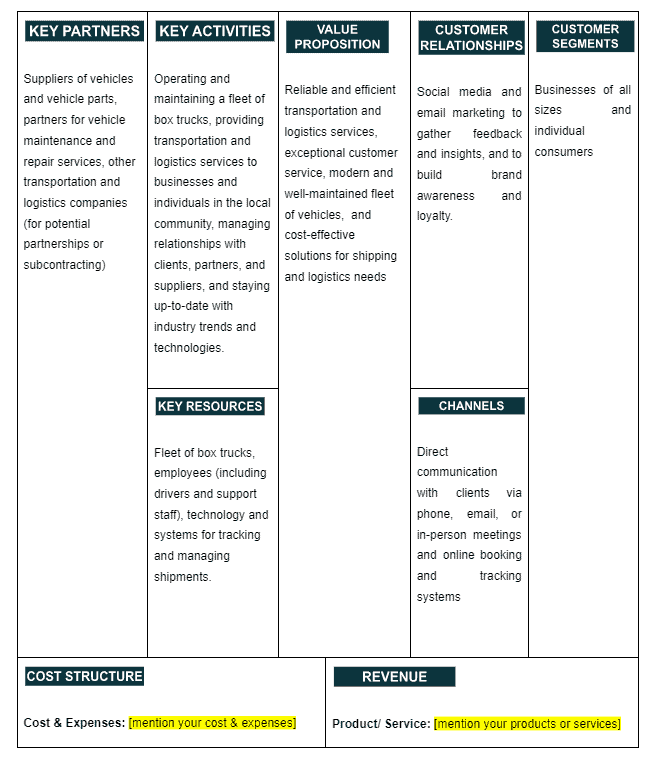 SWOT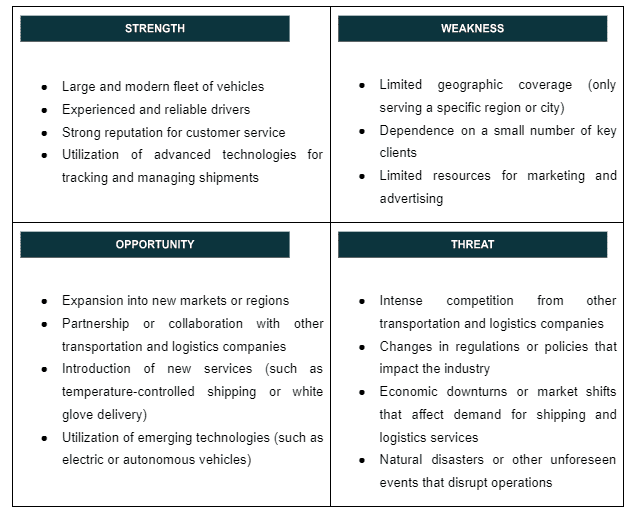 Organizational Overview
Founder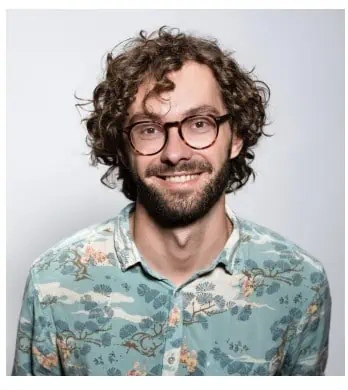 My name is Jacob Harris, and I run an entrepreneurial venture that involves box trucks. I've always had an entrepreneurial spirit and a love for finding innovative solutions to difficulties that people face in their daily lives. When I saw that mobile business was becoming more popular, I recognized that this was a chance for me to combine my talent for business with my passion for innovation. That was the moment when I made the decision to start my adventure as an entrepreneur operating box trucks.
I transformed a box truck into a flexible and movable work area by doing extensive study and planning ahead of time. I was able to see the potential of this one-of-a-kind platform to provide goods and services to clients in a manner that is both easy and adaptable. I am a firm believer in the potential of mobility to bring in new clients and provide experiences that will stick with them, whether it takes the form of a food truck, a pop-up store, or a mobile boutique.
As the owner of a box truck business, I recognize the significance of flexibility and originality in my day-to-day operations. I am always on the lookout for emerging fashions and concepts to include into my mobile company to ensure that it continues to be innovative and engaging. I work hard to provide my clients with an unforgettable experience by doing everything from selecting one-of-a-kind items to giving them the highest possible level of service. I hope that this leaves my clients with an impression that stays with them for a long time.
Organogram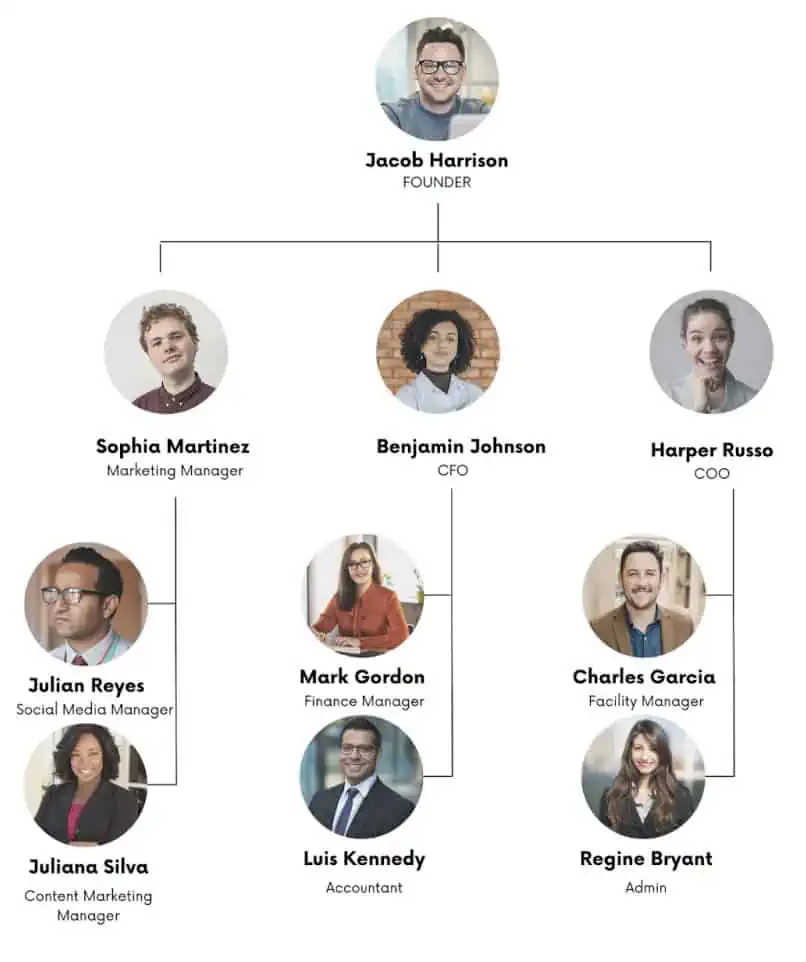 Industry Analysis
Industry Overview
The trucking business has seen a significant change in the last year in terms of how they operate and the types of vehicles that are entering the market. The industry has had ups and downs only in the United States this year, which has affected the entire output and development in this field. Several factors have altered how the business has operated. Numerous factors have changed how work is seen within this sector. Given that 2022 is rapidly approaching, it is necessary to examine some anticipated trends in that year to determine how they will affect the industry.
The facts utilized to support these statements remain the same, even if the forecasts for 2022's market figures are vulnerable to change owing to market volatility. Understanding the most recent statistical data that supports the trucking sector is crucial for everyone who wants to become knowledgeable about its inner workings. Here are some facts about the trucking business and its changes in the last 12 months that you need to know.
Regarding the trucking industry's contribution to GDP, the United States now holds the top rank. This industry's GDP exceeds that of 150 different countries worldwide. Over 5.8% of employment in the United States is associated with the trucking business, making up a significant portion of the country's labor market. Trucks transported around 10.8 billion tons of cargo across the United States. Trucks transport commodities from one state to the next for nearly 70% of the nation. More than 40% of the employment in the trucking sector is held by persons from underrepresented groups, demonstrating the industry's remarkable diversity. Most grocery shops would run out of stock in three days if truck drivers stopped delivering their products, showing how reliant grocery retailers are on them.
Market Size
Merchants, farmers, contractors, industrialists, and a host of other individuals that need the transportation of products from one point to another are among the demographic groups that should be considered when developing marketing and sales strategies.
We handle both short-distance (inter-state) and long-distance moving, and our target market is essentially everyone (organizations and individuals alike that have reason to transfer stuff from one area to another one) (inter-state). Anyone with items to move inside or from the United States to Canada may get in touch with us.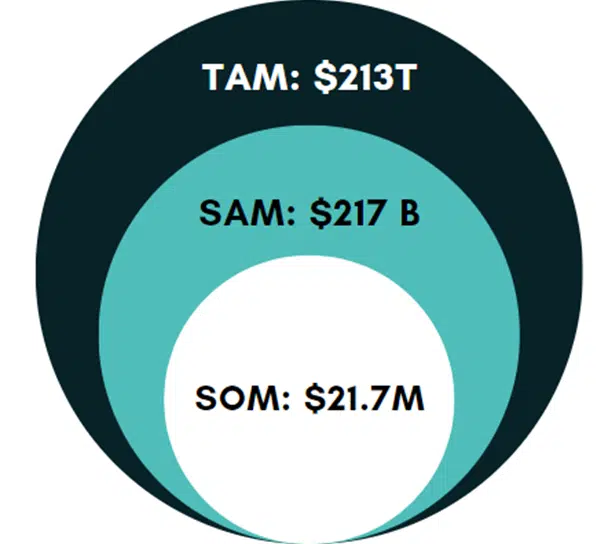 Competitive Landscape
Since Ctrone Xpress Transport has a lower overhead than its rivals in the sector, we have honed our strategies for setting competitive prices. We'll use pricing as a competitive advantage to attract clients; our costs will be reasonable and non-negotiable. We will have several pricing ranges for various customer categories since our firm is accessible to people and organizations. As the company expands, we'll keep reviewing our price structure to serve multiple customers.
Following are some of the major competitors:
Penske Truck Leasing Co., L.P.
A public firm with its corporate headquarters in Pennsylvania and around 64,000 workers is estimated to be Penske Truck Leasing Co., L.P. The firm is a market leader in at least one industry in the US: truck rental, where they generate an estimated 14.7% of total industry revenue. They are regarded as an All-Star because they outperform their competitors regarding market share, profitability, and revenue growth.
Ryder System, Inc.
Ryder System, Inc has a corporate headquarters in Florida and an estimated 42,800 workers. At least two sectors in the US where the corporation has a significant market share are supply chain management services and truck rental. Its highest market share is in the Supply Chain Management Services industry. They represent over 24.3% of total industry revenue. They are estimated as an All-Star because of their outperformer status in market share, profit, and revenue growth compared to their competitors.
Amerco
Amerco is a publicly traded business with its headquarters in Nevada and an estimated 29,800 workers. The firm is a market leader in at least one industry in the US: truck rental, where they generate an estimated 10.5% of total industry revenue. They are regarded as an All-Star since they outperform their competitors regarding market share, profitability, and revenue growth.
Marketing Plan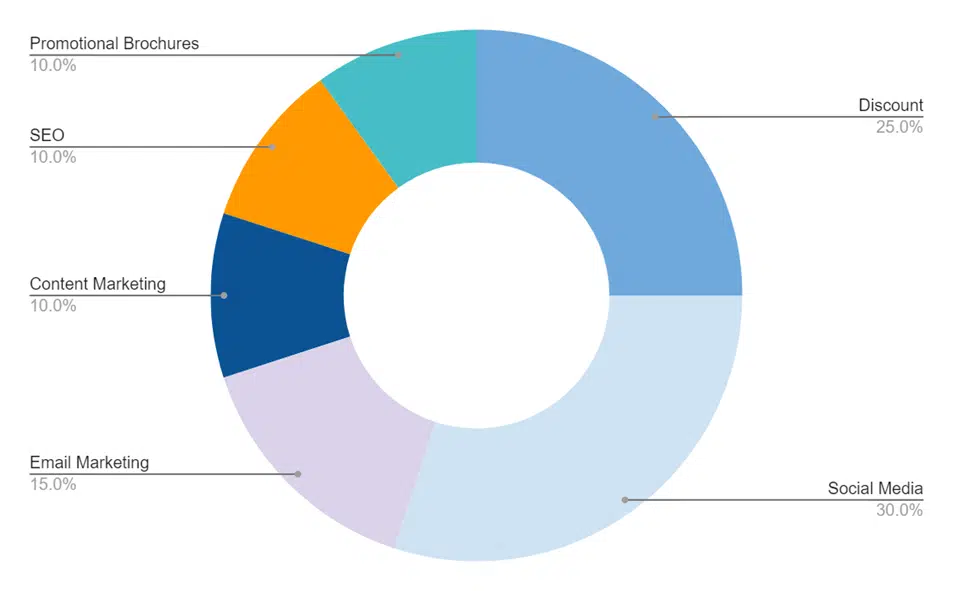 Content Marketing: Create a blog on your Blackbird Acupuncture website on what you has to offer to prospective customers.
Discounts: Provide multiple rewards or incentives to Blackbird Acupuncture's frequent customers, you'll be more likely to attract them. Create a member referral scheme, for example, where members get a discount if they successfully recommend someone.
Social Media: Engage and promote Blackbird Acupuncture on Twitter, publish news on Facebook, and utilize Instagram to promote curated photos of your clinic.
SEO (Search Engine Optimization) Local SEO makes it easier for local consumers to find out what you have to offer and creates trust with potential members seeking for what your clinic has to offer.

Email Marketing: Blackbird Acupuncture will be sending automated in-product and website communications to reach out to consumers at the right time. Remember that if your client or target views your email to be really important, they are more likely to forward it or share it with others, so be sure to include social media share.
Financials
Earnings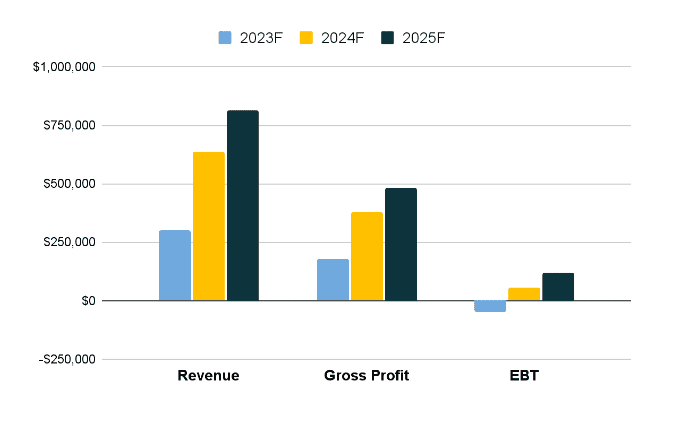 Liquidity