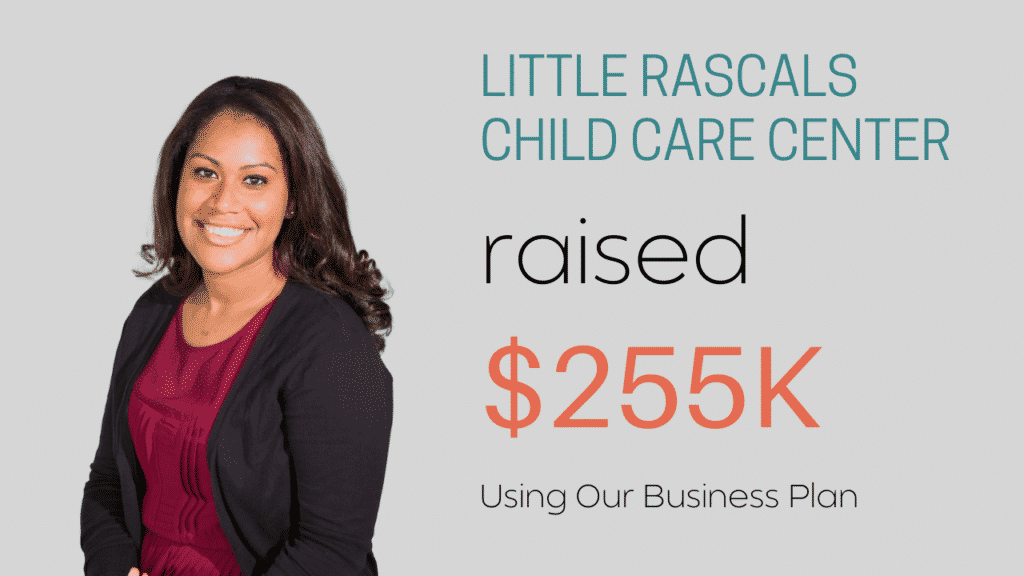 Executive Summary
Overview: We are a community of educators who have left a legacy of self-assured children who have progressed to higher education built on a foundation of the play. Our education team at Celebree School comprises specialists passionate about early childhood development because we are dedicated to safeguarding, teaching, and nurturing the children in our care. This implies that the proprietors of local child learning centers are present and engaged. It's not a job; it's a passion to educate and care for children.
Mission: Our mission is to create a safe, stable learning environment where students may build a strong foundation for lifetime achievement.
Vision: Our vision is to be the industry leader in delivering exceptional care for newborns, toddlers, preschoolers, and school-aged children.
Financial Overview: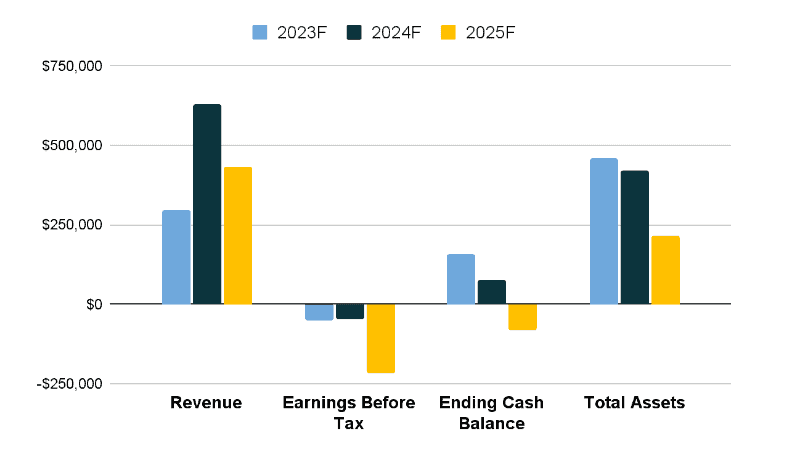 Industry Overview:
Working families benefit from the child care sector since it offers daycare for newborns and children and preschool training to prepare them for kindergarten. There are two types of daycares in the industry: center-based and at-home. The most considerable industry income comes from center-based daycares, typically more significant in size and enrollment. Because the staff-to-child ratio restricts them, home daycare providers often employ just one primary caregiver (a non-employer). As a result, their registration is substantially lower. Before the epidemic, industry operators had consistently increased yearly income. However, most daycare facilities were compelled to close and temporarily lose revenue due to fears about infection. Domestic, commercial activity has resumed as mass vaccination campaigns continue across the United States. Many states have relaxed or eliminated health and safety regulations like mask requirements and indoor capacity limitations. Local and state legislative responses to restarting commercial activity will directly impact industry revival.
Business Description
Business Name:
Founder: Jacob Harris
Management Team:


Legal Structure: LLC
Location:
Mission: "To provide a safe, nurturing, and stimulating environment for children to learn, grow, and thrive."
Vision: "We envision a world where all children are given the opportunity to reach their full potential and lead fulfilling, successful lives."
Goals:
To support the overall development and well-being of each child in our care, including their physical, social, emotional, and intellectual growth.
To create a welcoming and inclusive community where children of all backgrounds and abilities can feel valued and respected.
To partner with parents and families to support the development of each child.
Products:
[Mention your services in bullet points]
Download Free Childcare Business Plan Template
Write a plan in just 2 days!
Financial Overview
Fund Usage Plan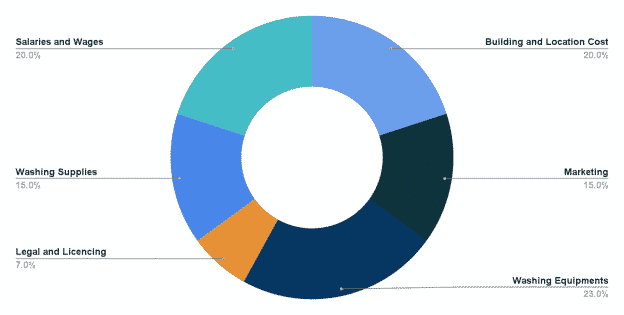 Key Metrics:


Business Model Canvas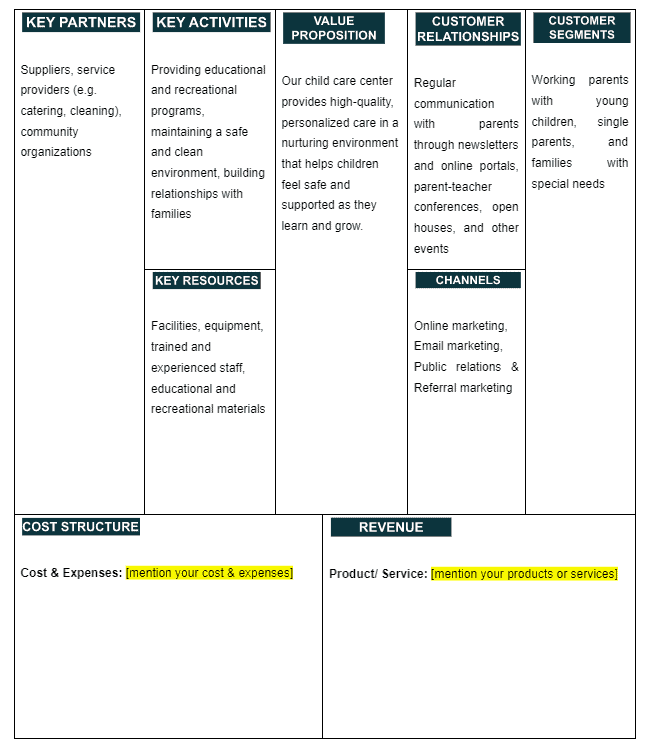 SWOT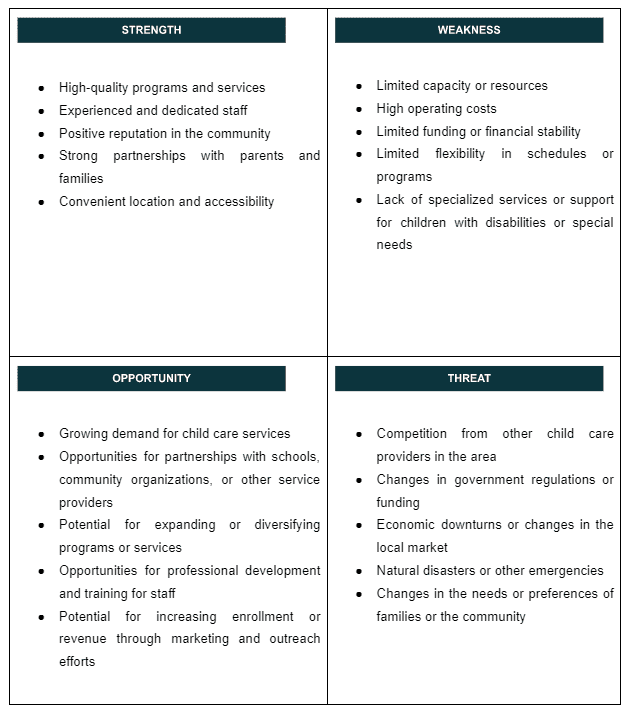 Organizational Overview
Founder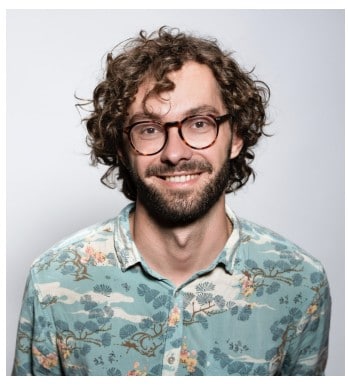 My name is Jacob Harris, and I run an entrepreneurial business in the childcare industry. For as long as I can remember, I've placed a strong emphasis on both the health and the intellectual growth of children. In my opinion, it is a child's right to have access to a supportive and engaging environment that encourages their development and education. This conviction pushed me to enter the field of child care and launch my own company, which is focused on providing great care for children. I am really proud of the work that I have accomplished.
My daycare center was established with a strong knowledge of child development and a love for the growth of children via the provision of experiences that are enriching. My goal was to create an environment where parents could leave their children feeling secure in the knowledge that their children would be provided with the best level of care as well as an education. I put a lot of thought into making the center a place that is both secure and interesting to spend time in. It is packed with activities and materials that are suited to the children's ages and encourage them to be curious and explore their surroundings.
As the owner of a daycare business, one of my primary goals is to provide a setting that is warm, safe, and encouraging for the children in my charge. I am a firm believer in the efficacy of learning via play, which provides young children with the opportunity to freely investigate, uncover, and cultivate their own capabilities. I collaborate closely with a group of educators who are committed to their profession and have received appropriate training in order to deliver a complete curriculum that encourages the student's social, emotional, cognitive, and physical growth.
Organogram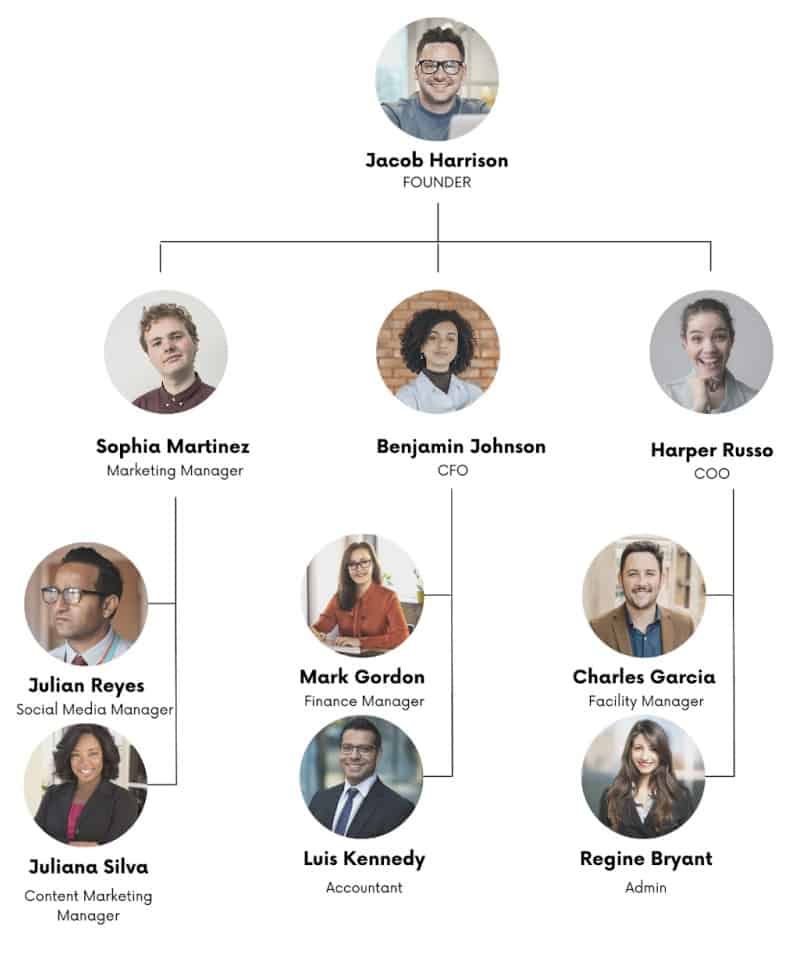 Industry Analysis
In 2019, the US child care market was valued at USD 54.3 billion, and it is expected to grow at a CAGR of 3.9 percent between 2020 and 2027. The market is likely to be driven by a rise in working parents and childcare needs. According to a poll performed by the Center for American Progress, around 2.0 million parents had to forgo their careers in 2016 owing to childcare-related issues. There is a growing understanding of the relationship between economic development, parental employment, and child care access, which is predicted to improve the availability of low-cost child care facilities. Child care costs account for a large portion of a family's budget, according to the Child Care Aware of America study 'Parents and the High Cost of Child Care' published in 2019. To address this issue, the Child Care Development Block Grant (CCDBG) received USD 5.3 billion in increased financing in 2019. Over the projected period, the growing trend of businesses providing onsite or nearby childcare services for their workers is likely to boost the market growth. Early childhood educators take the steps required to guarantee that all children get an adequate education. Parma City Schools launched Kindergarten Launch Academy in May 2020, a program that focuses on problem-solving, core reading, numeracy abilities, and social and emotional development to prepare younger children for kindergarten.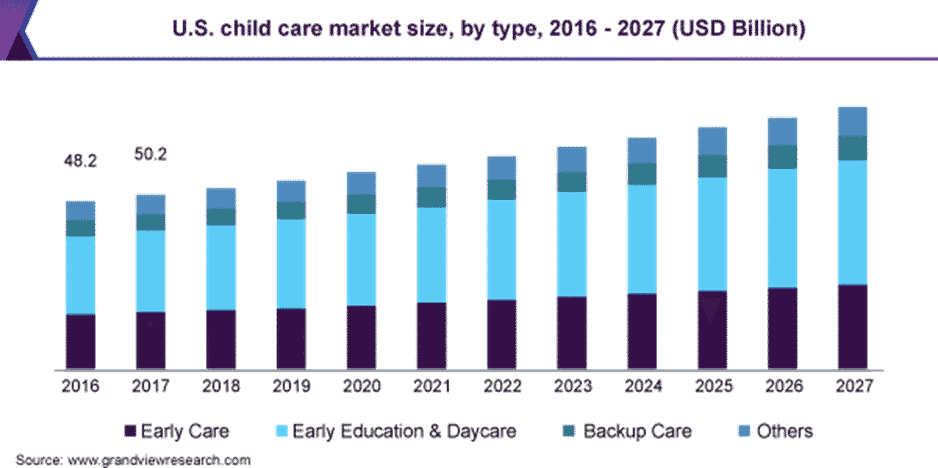 In 2019, the early education and childcare sector led the child care market in the United States, accounting for the most revenue. Due to an increase in the number of childcare and early education establishments. In 2019, over 1.4 million and 3.7 million pupils were enrolled in prekindergarten and kindergarten, indicating that the demand for early education is outpacing the supply.
Furthermore, the provision of at-home childcare services assists in alleviating the daycare deficit. The Fab Lab launched a virtual child care exhibition in March 2020, and the 'Rain the Growth Agency' supported it. A live daily virtual child care show in the form of a supplemental educational program is included in the show, which provides for storytime, fitness exercises, and snack suggestions.
In 2019, organized care facilities dominated the market, accounting for the most revenue. In addition, from 2020 to 2027, the category is predicted to increase at the quickest pace. The class is likely to be driven by increased working parents and the need for childcare services. Over the projection period, the home-based settings market is expected to increase significantly.
The market is defined by rising demand for child care centers, government policies, and service providers' expansion plans. Some of the issues parents experience when selecting child care services include the quality of care and the availability of slots. As a result, service providers turn to technology to help parents choose child care. Bright Horizons introduced a smartphone app in June 2018 that allows parents to make backup care bookings when regular care is unavailable. In the United States, the continuing COVID-19 epidemic has primarily impacted child care. However, following a brief interruption, several service providers are restarting operations. According to Procare Solutions, a vendor of childcare management software, roughly 46.0 percent of the 61.0 percent of childcare facilities that closed in March returned in June 2020 after receiving approval from the majority of states. In June 2020, Amazon announced that 650,000 part-time and full-time Whole Foods Market and Amazon workers would be eligible for family care benefits via Care.com. Until January 2021, every employee will be eligible for subsidized emergency child care for up to ten days.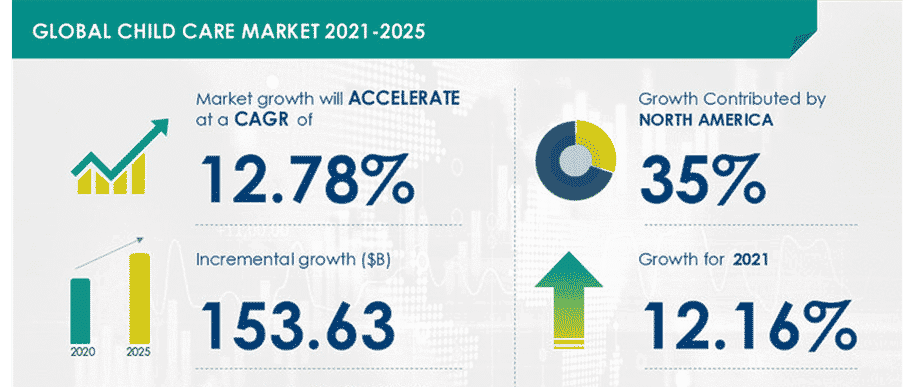 In 2019, organized care facilities dominated the market, accounting for the most revenue. In addition, from 2020 to 2027, the category is predicted to increase at the quickest pace. The need for childcare services and growth in the number of working parents are anticipated to boost the variety. The market for home-based settings is predicted to grow considerably throughout the forecast period. The market is defined by rising demand for child care centers, government policies, and service providers' expansion plans. Some of the issues parents experience when selecting child care services include the quality of care and the availability of slots. As a result, service providers turn to
Marketing Plan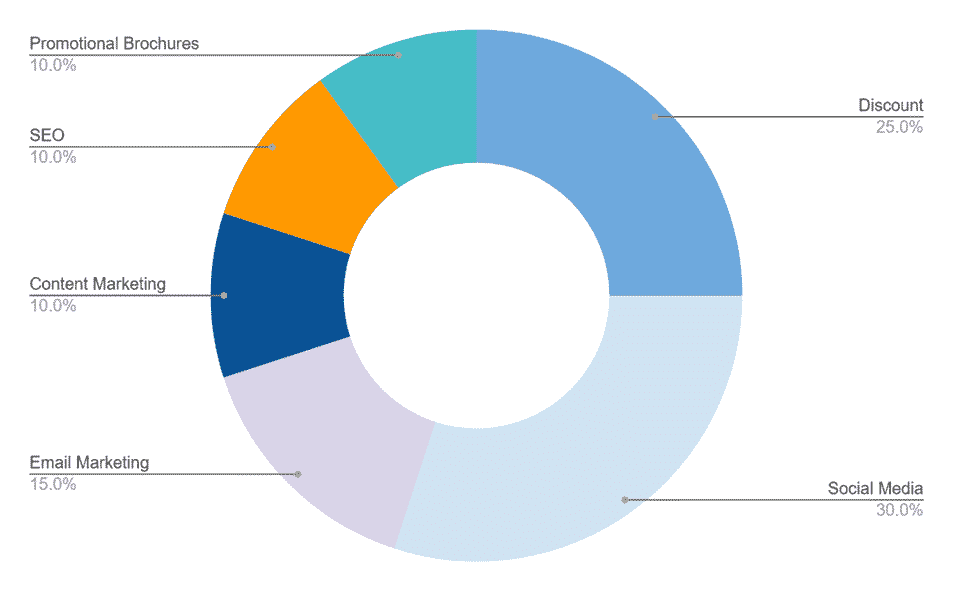 Content Marketing: Create a blog on your Blackbird Acupuncture website on what you has to offer to prospective customers.
Discounts: Provide multiple rewards or incentives to Blackbird Acupuncture's frequent customers, you'll be more likely to attract them. Create a member referral scheme, for example, where members get a discount if they successfully recommend someone.
Social Media: Engage and promote Blackbird Acupuncture on Twitter, publish news on Facebook, and utilize Instagram to promote curated photos of your clinic.
SEO (Search Engine Optimization) Local SEO makes it easier for local consumers to find out what you have to offer and creates trust with potential members seeking for what your clinic has to offer.

Email Marketing: Blackbird Acupuncture will be sending automated in-product and website communications to reach out to consumers at the right time. Remember that if your client or target views your email to be really important, they are more likely to forward it or share it with others, so be sure to include social media share.
Financials
Earnings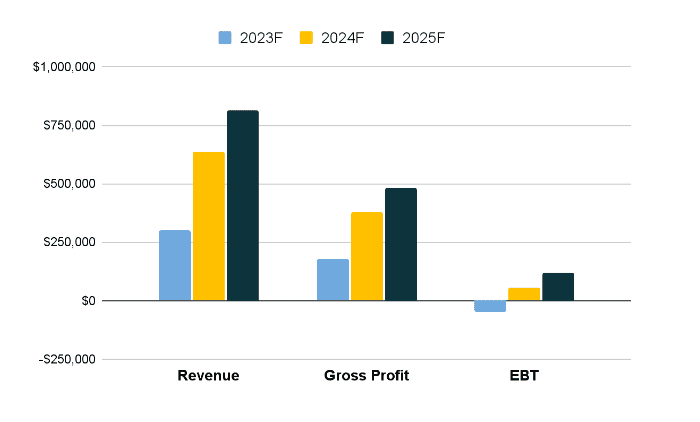 Liquidity