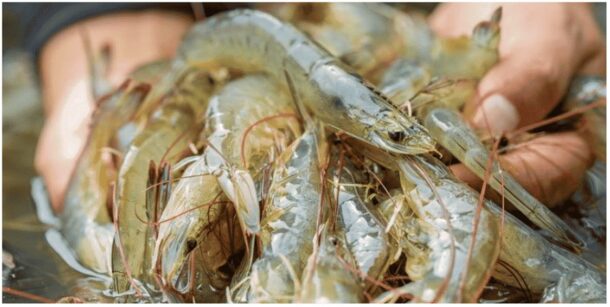 If you are planning to write the Indoor shrimp farming business plan on your own, then this sample Indoor shrimp farming business plan can be great for guidance. However, if you are looking for a professional business plan writer for a business loan, SBA loan or to find out the possibility of success for your new business then let's talk!
Executive Summary
Overview: Richard Dabber Prawn Farms is a licensed seafood growing enterprise with a location on the outskirts of Palm Beach, Florida. We conducted thorough market research and feasibility studies and were able to secure 10 hectares of land on which to begin our prawn farming operations. Our prawn farming operation will be a normal agricultural operation, and we will be involved in both prawn farming and food processing (packaging prawns for sale and export).
We will be participating in the growth of many prawn species at Richard Dabber Prawn Farms, including the black tiger prawn Penaeus monodon, the banana prawn Fenneropenaeus merguiensis, the kurama prawn, and Penaeus japonica.
We will not rule out raising and harvesting finfish (e.g. catfish, trout, tilapia, and minnows), shellfish (e.g. clams, oysters, crustaceans, mollusks, and shrimp), ornamental fish (e.g. goldfish and tropical fish), aquaculture species to augment or replenish wild habitats, and other aquaculture species in the near future (e.g. seaweed, alligators, frogs and turtles).
We hope to open a food processing and packaging plant within the first seven years of operating Richard Dabber® Prawn Farms, LLC, as well as begin exporting our processed and packaged prawns to other countries.
Mission: Our mission is to become one of the most well known prawn farm brands not only in the United States, but also around the world.
Vision: We're on track to become the gold standard for how world-class seafood and prawn farms should be run, not just in Palm Beach, Florida, but across the United States. We want our well-packaged and processed seafood to find its way into every nook and cranny of the United States and the rest of the world.

Industry Overview: Food is one of the few industries that will never go out of business. If you wish to establish your own business, this indoor shrimp farm business plan would be a fantastic place to start. You can start this business with a small bit of money and make a lot of money in the process. This booklet will teach you all you need to know about starting a shrimp farm. Shrimp farming, in reality, has just become a profitable enterprise. We are putting together a comprehensive business plan for this startup that you can use to establish your own company. Many features of this company would be the same.
The shrimp market was worth $31.6 billion in 2019 and is expected to grow to $54.6 billion by 2027, with a CAGR of 9.2% from 2021 to 2027.
Shrimp are a type of tiny invertebrate that can be found in any marine ecosystem. Shrimps are an important part of the marine food web. Commercial fisheries are looking for larger shrimp species for human consumption. In tropical areas, some shrimp species are cultivated in aquaculture. They are omnivores, meaning they eat a wide variety of plant and animal species. Due to their small size and abundance, they are natural prey for a number of predators.
In 2017, the US imported over 600,000 metric tons of farmed shrimp from Southeast Asia, a record high worth about $6 billion. Moreover, despite regulatory measures aimed at removing both slavery and harmful products from the supply chain, the scope of the problem makes perfect transparency unachievable. Last year, an FDA representative told Vogue that the agency can only monitor around 2% of all seafood imported into the nation, the majority of which is shrimp.

Most Americans, even if they wanted one, did not have a suitable alternative to farmed, imported food until the previous decade. Locally collected wild stock, the majority of which originates from the Gulf, is fast depleting, and there have been allegations of trawling nets trapping and killing other types of significant marine life, including endangered sea turtle species. Due to labor expenses and technology limitations, early homegrown farms failed. However, a feasible answer has lately surfaced, which you may have seen at your local farmers market or upscale supermarket. While Frajmund hopes his operation will be the conclusion of the narrative, it actually began in 2010 in an odd place: the little hamlet of Fowler, Indiana, the birthplace of an idea that many believe could revolutionize the shrimping business.
Financial Overview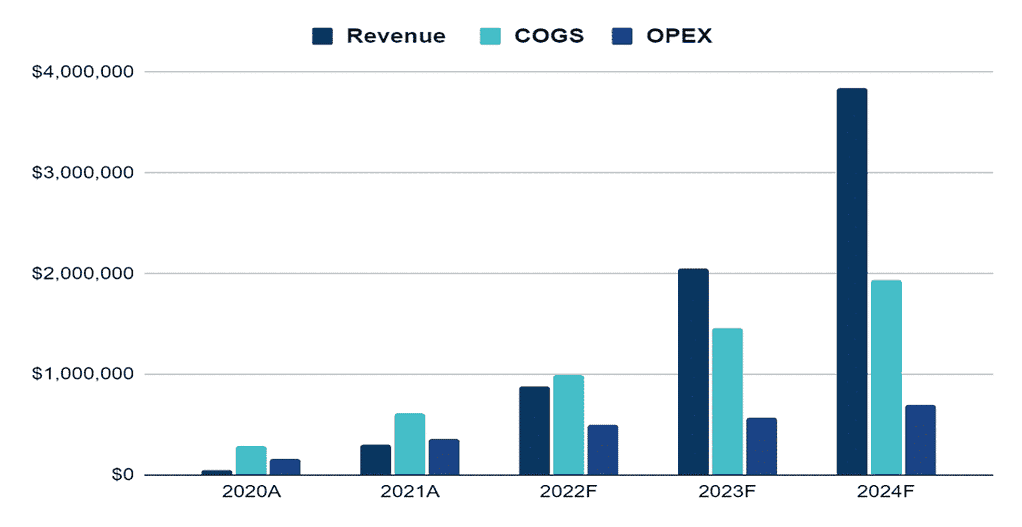 Financials is one of the most important sections of a Indoor shrimp farming business plan. You can get an idea of your projected revenue, required investment amount, is the business sustainable without additional funding, etc.
Financial Highlights
| | | | | | |
| --- | --- | --- | --- | --- | --- |
| Liquidity | 2020A | 2021A | 2022F | 2023F | 2024F |
| Current ratio | 6 | 12 | 23 | 32 | 42 |
| Quick ratio | 6 | 11 | 22 | 31 | 40 |
| DSO | 8 | 8 | 8 | 8 | 8 |
| Solvency | | | | | |
| Interest coverage ratio | | | 8.2 | 11.1 | 14.2 |
| Debt to asset ratio | 0.01 | 0.01 | 0.2 | 0.18 | 0.16 |
| Profitability | | | | | |
| Gross profit margin | 51% | 51% | 53% | 53% | 53% |
| EBITDA margin | 12% | 14% | 21% | 22% | 22% |
| Return on asset | 5% | 6% | 13% | 14% | 14% |
| Return on equity | 5% | 6% | 16% | 17% | 17% |
Use of Funds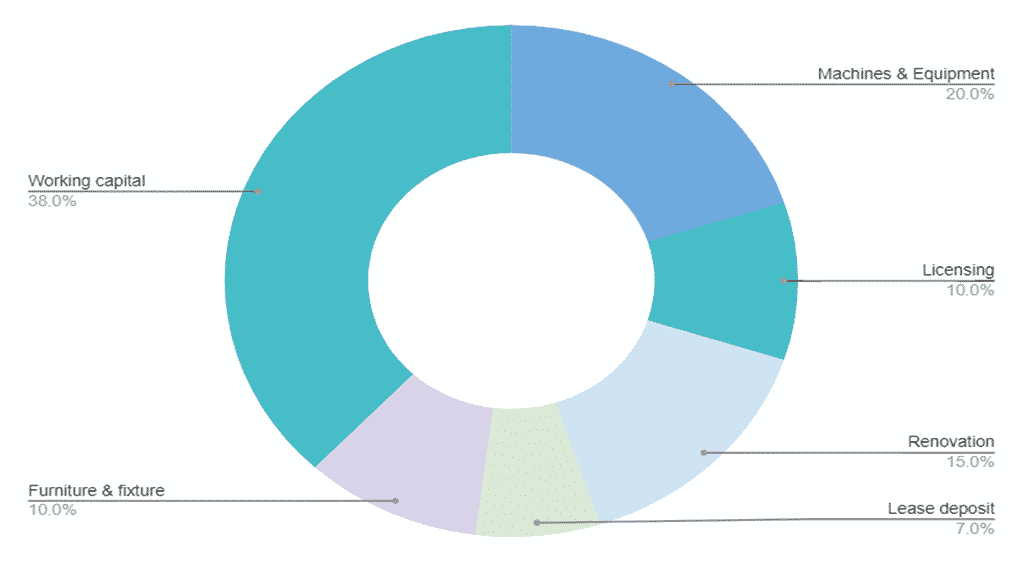 Industry Analysis
The industry analysis section of the Indoor shrimp farming business plan will help you get better insights into competitors, market growth, and overall industry prospects. You can order a custom market research report for your Indoor shrimp farming business.
Type, source, form, end use, distribution channel, and geography are all segments of the market. The market is divided into pink, brown, white, and other categories based on kind. It is separated into cold and hot water depending on the source. It is divided into two types: frozen and canned. It is classified into two categories based on end use: residential and commercial. Hypermarkets and supermarkets, convenience stores, specialty stores, and internet sales channels are the many distribution channels. The shrimp market analysis is divided into four regions: North America, Europe, Asia-Pacific, and Latin America and the Caribbean.

White shrimps can be stocked for a longer period of time and have a superior feed-to-growth ratio, hence they have the greatest shrimp market share by type in 2019. The cold water shrimp segment is predicted to dominate the market in the coming years, depending on the source. This is due to the nutritional qualities of cold water shrimps, which are high in omega-3 fatty acids.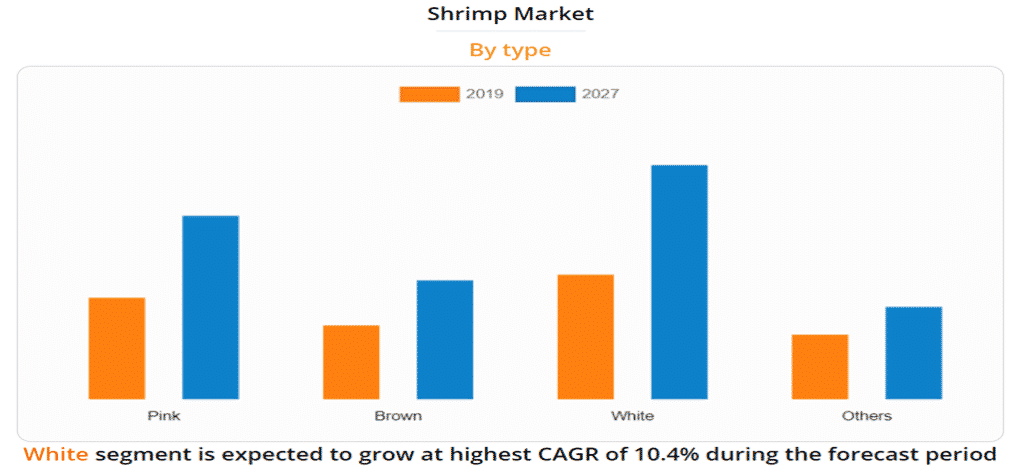 While working on the industry analysis section of the Indoor shrimp farming business plan make sure that you add significant number of stats to support your claims and use proper referencing so that your lender can validate the data.
Because frozen shrimps have a substantially longer shelf life than fresh shrimps, the frozen shrimps category held the greatest market share in 2019. The commercial category is expected to dominate the market with the biggest share in 2027, based on end use. This is due to a rise in the number of seafood-focused hotels and restaurants. In 2019, the specialty retailers category lead the market in terms of distribution channel. This is due to the fact that specialty retailers provide incentives such as discounts and the convenience of rapid satisfaction. According to shrimp market forecasts, Asia-Pacific is predicted to dominate the market. Shrimp consumption in Asia-Pacific is being driven by its diverse nutritional profile and associated health advantages.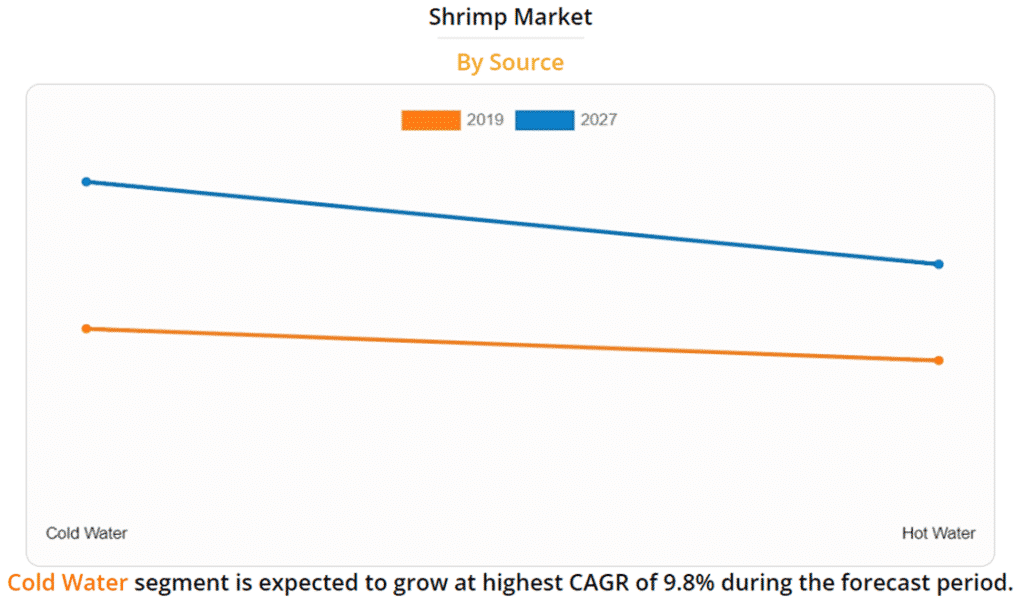 Shrimp is a high-protein, selenium, and vitamin B12 source. In addition, they have a high phosphorus and iron content. Furthermore, governments in developing countries have implemented a number of steps to improve technology in shrimp farms, which are projected to benefit the small-scale sector and the impoverished people involved in the industry's development, consequently boosting shrimp market growth.
The simple availability of shrimps and their high nutritious value are two main causes and shrimp market trends that are driving the shrimp market's rise. They are a vital component of numerous cuisines as one of the most traded species of seafood. The expansion of the food business as a result of increased demand for ready-to-eat food items is one of the primary trends noted. Furthermore, growing urbanization and a shift in eating patterns both contribute to the global market's expansion. Furthermore, increased global demand for shrimp has boosted shrimp imports, boosting market development. Furthermore, an increase in disposable incomes, a growth in consumer health consciousness, and an improvement in living standards are some of the other key reasons driving the market.

The COVID-19 pandemic had a huge impact on the foodservice industry, with 80–90 percent of company activity being lost. As a result of pandemic-related lockdowns, curfews, and other distance control measures, shrimp retail sales soared considerably in numerous marketplaces. Travel restrictions have been imposed throughout all main regions, severely affecting the shrimp industry's distribution channel structure. In 2020, the COVID-19 pandemic had lowered worldwide shrimp production dramatically, and global demand for fresh and frozen shrimp had decreased significantly. Furthermore, during the forecast period, coronavirus is projected to continue to have an impact on the aquaculture sector and market.
Marketing Plan
A key part of the marketing plan in a Indoor shrimp farming business plan is the marketing budget. The growth in the number of customers is proportional to the budget and dependent on the CAC.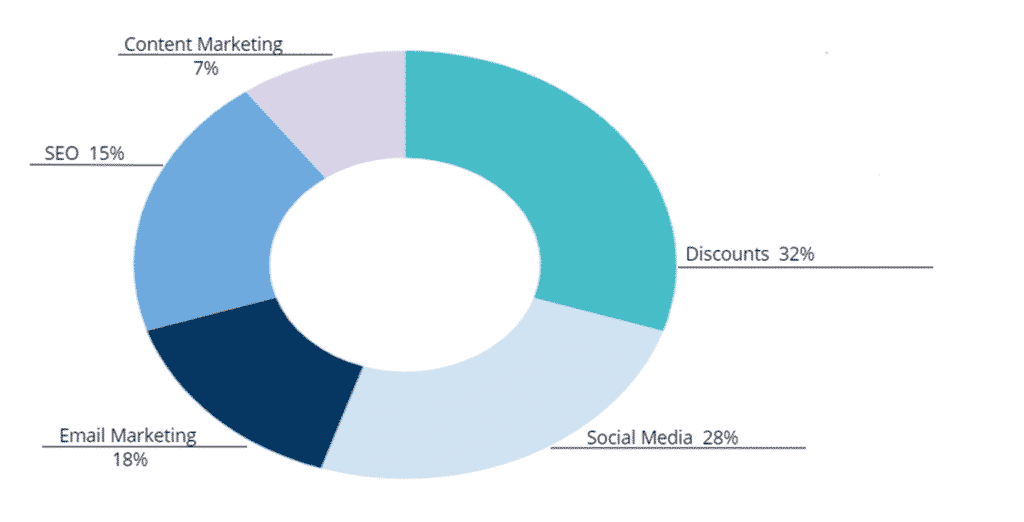 Discounts: Richard Dabber Prawn Farms will give discounts to our customer to show our appreciation for your contribution to our success.
Social Media: Following the trend of clients surfing the Internet every second, online advertising has become a commonplace tool utilized by all businesses. Facebook, Instagram, and other social media platforms will be used to promote Richard Dabber Prawn Farms.
Email Marketing: We use email as a tool for sending commercial communications and generating sales. To develop long-term connections and promote long-term revenue, we will send cart abandonment emails or execute repeated email nurturing campaigns.

SEO: To increase awareness to the customers we will use search engine optimization for boosting our company to attract more customer by searching keywords shrimp farming.

Content Marketing: We will share relevant articles, videos and blogs to retain audiences and to know more about our products.
Organizational Plan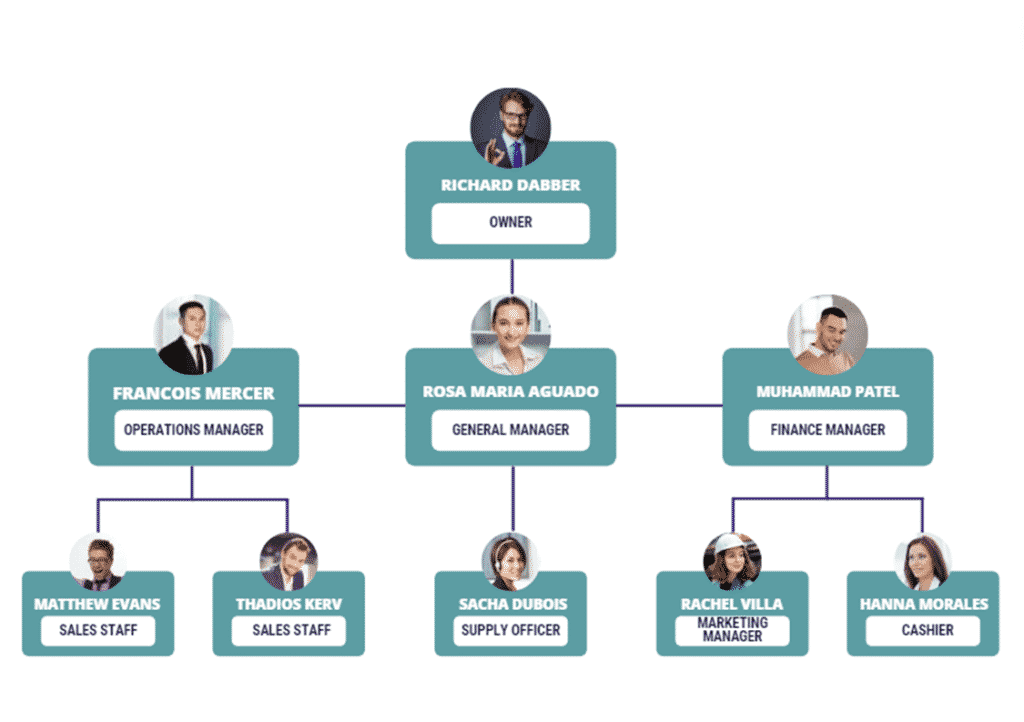 Financial Plan
This section of the Indoor shrimp farming business plan helps your lender figure out whether you will be able to pay off the loan, whether the business is sustainable, what are the growth prospects, etc.
Earnings: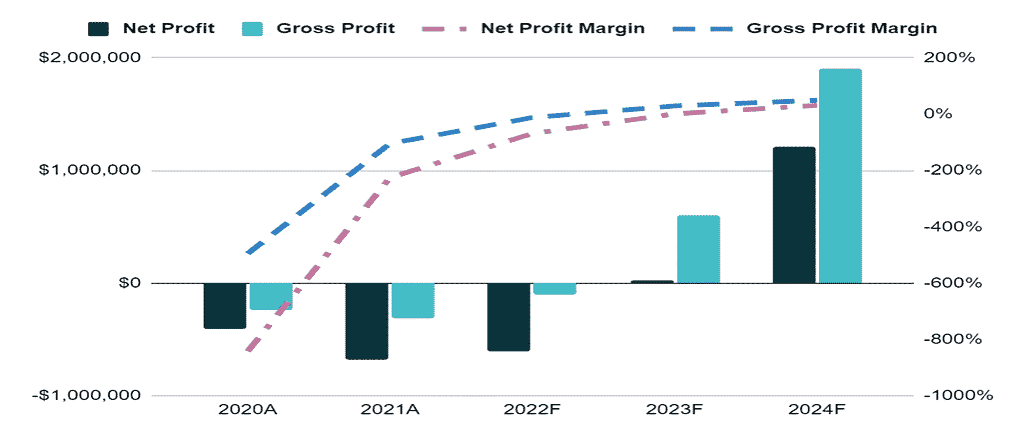 Income Statement:
| | | | | | |
| --- | --- | --- | --- | --- | --- |
| | 2020A | 2021A | 2022F | 2023F | 2024F |
| ANNUAL REVENUE | | | | | |
| Item 1 | 9,217 | 59,117 | 175,410 | 415,277 | 781,357 |
| Item 2 | 34,701 | 222,558 | 660,368 | 1,563,394 | 2,941,580 |
| Item 3 | 4,067 | 19,561 | 46,432 | 78,519 | 114,905 |
| Total annual revenue | 47,985 | 301,236 | 882,211 | 2,057,189 | 3,837,842 |
| % increase | | 528% | 193% | 133% | 87% |
| COST of REVENUE | | | | | |
| Item 1 | 360 | 2,259 | 6,617 | 15,429 | 28,784 |
| Item 2 | 480 | 3,012 | 8,822 | 20,572 | 38,378 |
| Item 3 | 52,000 | 65,000 | 78,000 | 91,000 | 104,000 |
| Item 4 | 720 | 3,615 | 8,822 | 16,458 | 23,027 |
| Item 5 | 140,000 | 336,000 | 560,000 | 840,000 | 1,120,000 |
| Item 6 | 60,000 | 144,000 | 240,000 | 360,000 | 480,000 |
| Item 7 | 32,000 | 61,333 | 85,533 | 112,153 | 141,435 |
| Total Cost of Revenue | 285,560 | 615,220 | 987,794 | 1,455,612 | 1,935,625 |
| as % of revenue | 595% | 204% | 112% | 71% | 50% |
| Gross Profit | -237,575 | -313,984 | -105,583 | 601,578 | 1,902,218 |
| SELLING & ADMIN EXPENSES | | | | | |
| Item 1 | 28,000 | 96,800 | 154,880 | 175,692 | 193,261 |
| Item 2 | 75,000 | 105,000 | 120,000 | 120,000 | 120,000 |
| Item 3 | 36,000 | 96,000 | 108,000 | 120,000 | 120,000 |
| Item 4 | 8,000 | 12,000 | 12,000 | 12,000 | 12,000 |
| Item 5 | 3,839 | 18,074 | 44,111 | 61,716 | 115,135 |
| Item 6 | 3,359 | 12,049 | 26,466 | 41,144 | 76,757 |
| Item 7 | 5,600 | 10,000 | 12,904 | 15,034 | 17,376 |
| Item 8 | 6,667 | 14,000 | 22,067 | 30,940 | 40,701 |
| Total selling & admin expenses | 166,464 | 363,924 | 500,428 | 576,525 | 695,230 |
| as % of revenue | 347% | 121% | 57% | 28% | 18% |
| Net profit | -404,039 | -677,907 | -606,011 | 25,052 | 1,206,987 |
| Accumulated net profit | -404,039 | -1,081,947 | -1,687,957 | -1,662,905 | -455,918 |