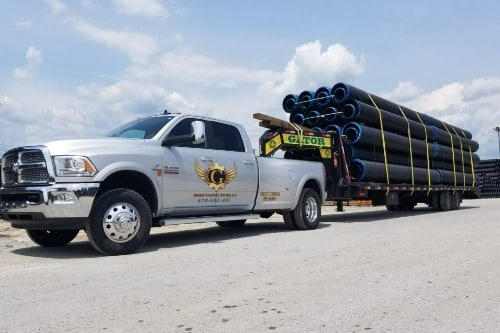 In order to write a Hot Shot Trucking Business Plan you need to start with executive summary. In order to write an executive summary for a Hot Shot Trucking Business Plan you need to mention- what your business is about and what you'll sell. Explain how you'll get people to buy it. The executive summary should be written at the end. Then you should write a Business Description mentioning goals, objectives, mission and vision. Some of the major sections or components of a Hot Shot Trucking Business Plan involves Fund Usage Plan, Marketing Plan, Industry Analysis, Organizational Overview, Operational Overview and Financials.
This article will provide you a step by step process to write your Hot Shot Trucking Business Plan. Get a free Hot Shot Trucking Business Plan at the end!
Table of Contents
Executive Summary
Overview: Our hot shot trucking company, [Company Name], is committed to provide transportation services that are dependable and effective, particularly for time-sensitive freight. We will give great service to our clients by capitalizing on our knowledge, industry ties, and cutting-edge technology in order to fulfill the ever-increasing need for accelerated delivery.
Mission: To deliver superior hot shot trucking services that go above and above the expectations of our clients in terms of dependability, efficiency, and customer care. We are dedicated to delivering time-sensitive freight with the highest level of accuracy and expertise.
Vision: To become the company of choice for "hot shot" transportation services by being known for our dependability, quickness, and approach that is centered on the client. We aim to be at the forefront of industry advancements, leveraging technology and innovation to continually improve our operations and deliver unmatched value to our customers.
Financial Overview: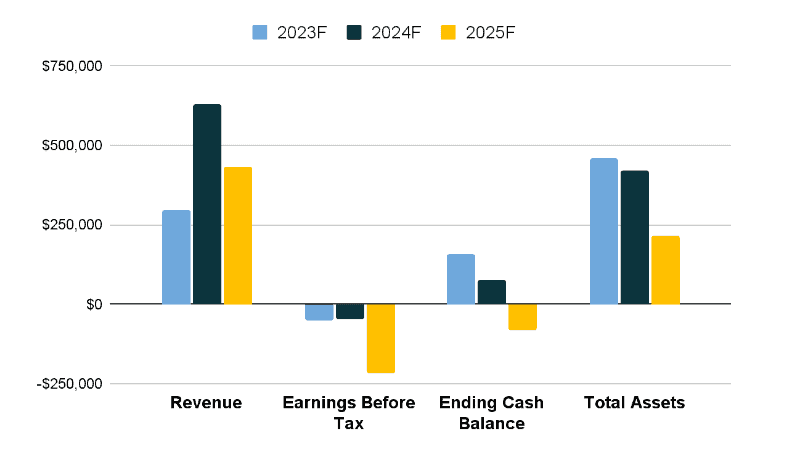 Industry Overview:
According to the American Trucking Associations, the trucking business moved over 70% of all freight in the U.S. in terms of weight, or 11.84 billion tons of freight. The industry hired 7.95 million people, and almost 3.6 million of them were truck drivers. The trucking industry is dominated by small businesses. 91.3% of teams have six trucks or less.
Financial Highlights
Ask/ Funding Request
This is a very important part of your business plan. Make a list of items that you need to invest on for either starting the business or for expansion.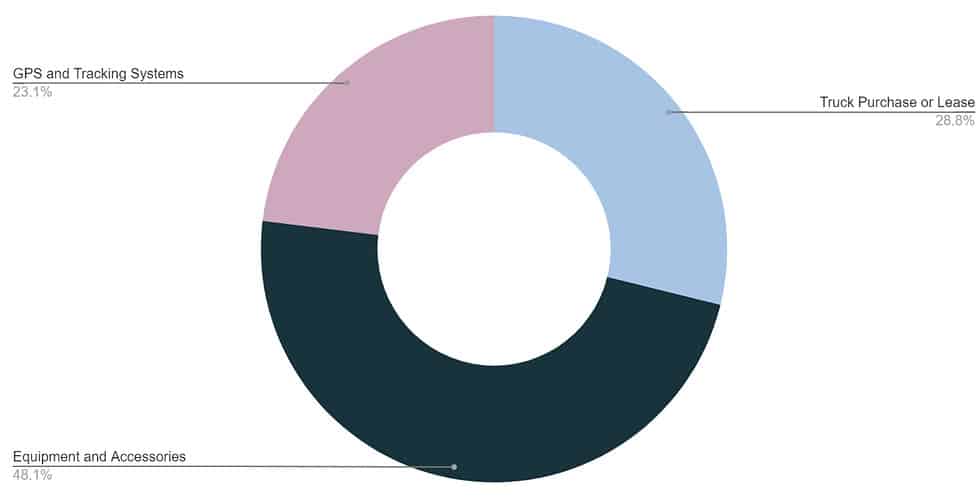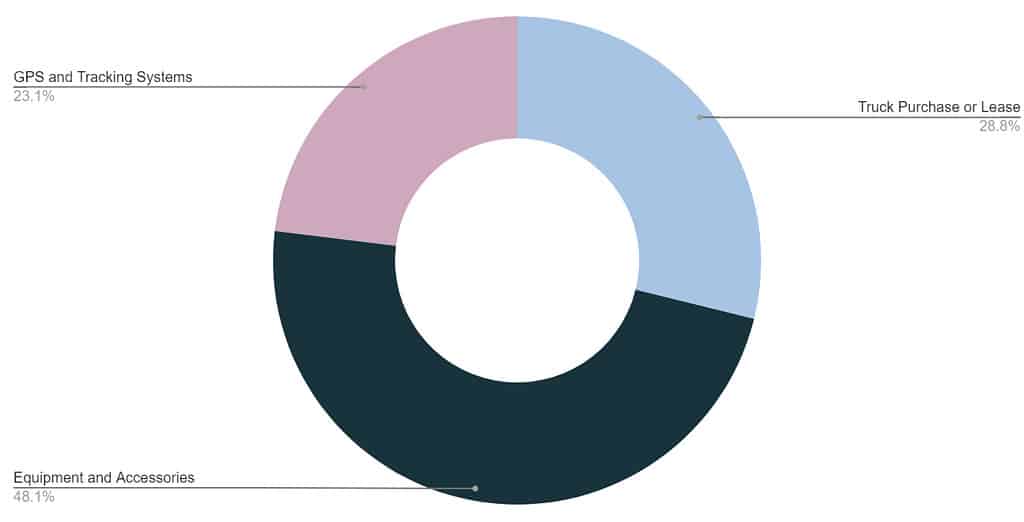 Financial Overview
In this section summarize KPIs such as a revenue, profit and cost in one graph or chart. This will help readers more interested to read the whole business plan.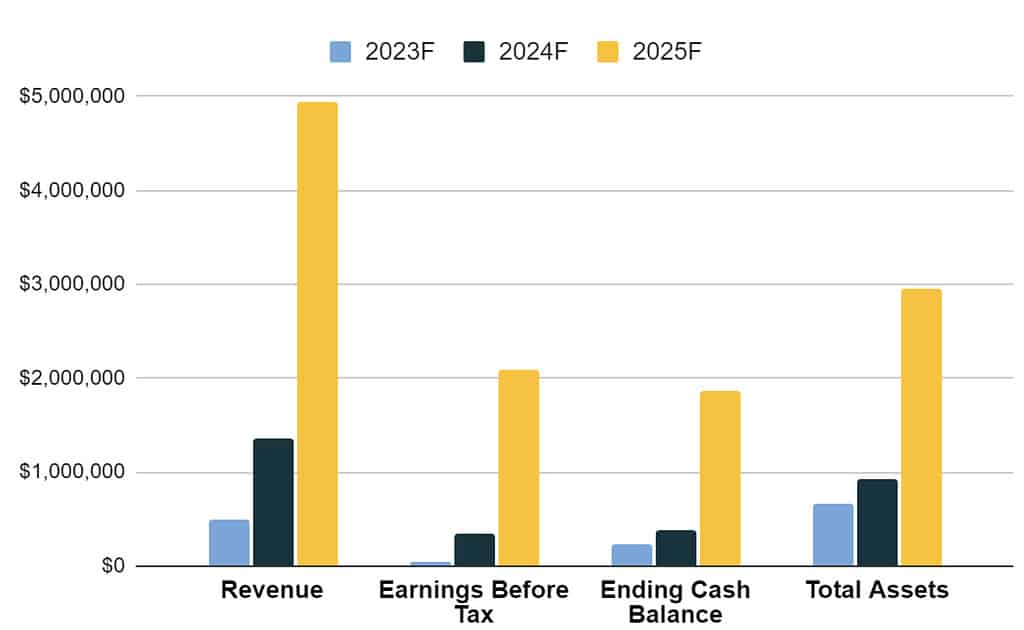 Business Description
Business Name:
Founder: Jacob Harris
Management Team:


Legal Structure: LLC
Location:
Mission:
Vision:
Goals:
Products:
[Mention your services in bullet points]
Download Hot Shot Trucking Business Plan
Get pre-filled and complete Business Description
Business Model Canvas
This section highlights the overall model of the dog cafe business plan. Download the Hot Shot Trucking Business Plan to get a filled-up version.
SWOT
Industry Analysis
Organizational Overview
Founder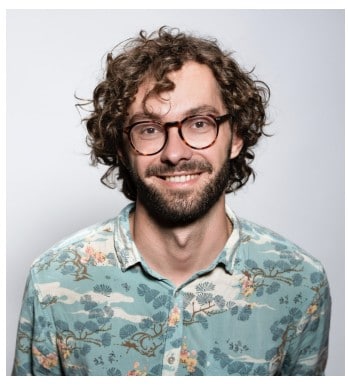 My name is Jacob Harris, and I'm an aspirational businessperson working in the competitive trucking sector. My lifelong goal is to be able to transport time-sensitive freight in an effective manner while maintaining a high level of accuracy and dependability. Because of my extensive experience in the field of logistics as well as my track record of accomplishment in the management of projects, I am in an excellent position to launch a profitable hot shot trucking company.
I am motivated by a strong dedication to providing great customer service and am always working to go above and beyond what is expected of me. I want to make a name for myself as a trusted industry leader by using strategic thinking and creative ways in the pursuit of my goal to revolutionize the landscape of the hot shot trucking sector. As I strive toward establishing a significant and long-lasting effect in the transportation industry, the pillars of my vision are the establishment of solid relationships and the pursuit of excellence.
Organogram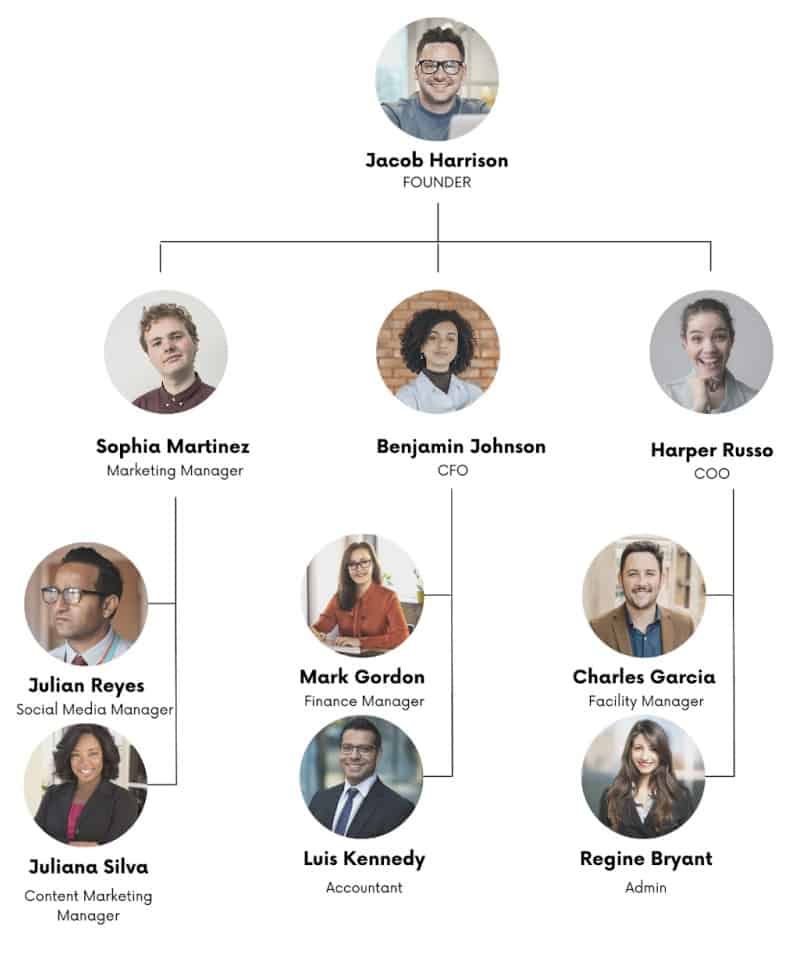 Industry Analysis
Within the larger field of transportation and logistics, the hot shot trucking business is one of the most active and rapidly expanding sub-sectors. The hot shot trucking market in the United States earned around $8 billion in revenue in 2020, and it is anticipated to reach $10 billion by 2026, with a compound annual growth rate (CAGR) of 4.2%.
This information comes from studies compiled by the industry. This expansion may be ascribed to a number of causes, one of which is the growing need for freight delivery services that are both time-sensitive and accelerated. The growth of e-commerce, together with the accompanying need for on-time delivery of goods purchased online, has been an additional driving force behind the industry's success. In addition, the energy industry, notably the oil and gas industry, has been a big source of demand for hot shot trucking services.
This is because these industries need quick delivery of equipment, parts, and supplies. Because the trucking industry is so competitive, companies who want to remain one step ahead of their rivals need to separate themselves from the pack by providing exceptional customer service, running their businesses effectively, and making effective use of technology. Entrepreneurs in the hot shot trucking business may embrace possibilities for development and success by gaining an awareness of the dynamics of the market and making optimal use of these characteristics.
Marketing Plan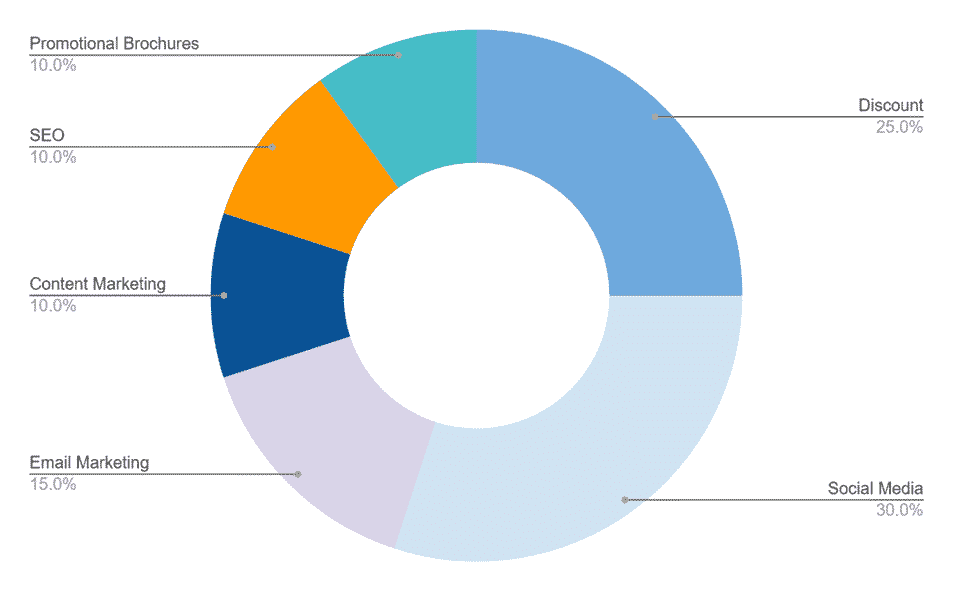 Content Marketing: Create a blog on your Blackbird Acupuncture website on what you has to offer to prospective customers.
Discounts: Provide multiple rewards or incentives to Blackbird Acupuncture's frequent customers, you'll be more likely to attract them. Create a member referral scheme, for example, where members get a discount if they successfully recommend someone.
Social Media: Engage and promote Blackbird Acupuncture on Twitter, publish news on Facebook, and utilize Instagram to promote curated photos of your clinic.
SEO (Search Engine Optimization) Local SEO makes it easier for local consumers to find out what you have to offer and creates trust with potential members seeking for what your clinic has to offer.

Email Marketing: Blackbird Acupuncture will be sending automated in-product and website communications to reach out to consumers at the right time. Remember that if your client or target views your email to be really important, they are more likely to forward it or share it with others, so be sure to include social media share.
Financials
Earnings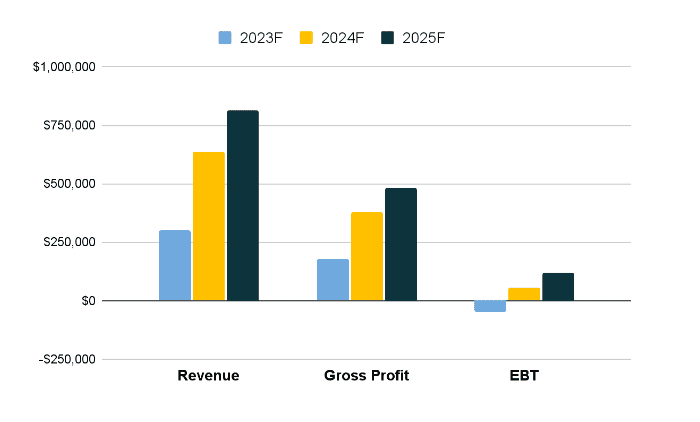 Liquidity