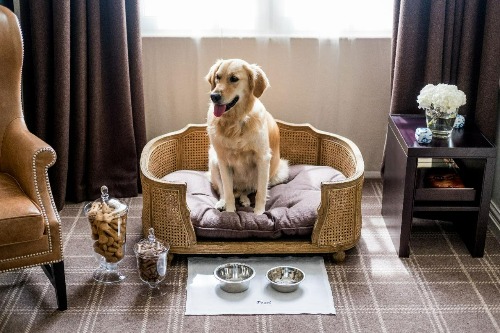 Introduction
Formerly known as kennels, animal care facilities are now often referred to as pet hotels, pet retreats, and pet spas. Using these terms, on the other hand, shows a firm that offers much more to pet owners than conventional boarding services.
It's critical to show how your kennel stands apart from the competitors. People will not pay higher rates unless they are getting anything special for their pets in terms of services other than lodging and board. A comprehensive boarding kennel business plan should describe a cutting-edge facility that offers animals the extra attention that their owners demand.
A pet hotel business plan that emphasizes animal care ideas such as the following is sure to spark investors' interest:
Frequently asked questions regarding the kennel business for dogs and cats
The following are some common questions that your pet hotel business plan should address:
Is it feasible to discover climate-controlled places where dogs won't have to acclimatize to situations that are very different from their own?
Is there comfortable bedding with all the comforts of home?
Are you able to groom and bathe your clients?
Will clients' dogs be given playtime on a regular basis to ensure that they are exercised and entertained?
Do you have categories for other types of pets, such as cats and dogs?
Is a veterinarian always available?
Do you have a team of professionals with experience in animal care?
Pet Hotel Business Plan
Premium Template
Business Plan Template & Financial Model
Write your own business plan in a day! This also includes a premium WordPress theme worth $300! This will help you build your own website.
Summary of the Report
The executive summary is one of the most important parts of any dog boarding facility business plan. It's usually written last, with one or two sentences pulled from each of the longer sections.
It's important since it's the first portion of your business plan that people will read, and it ought to persuade them to keep reading. In this part, show your excitement for the firm and why it is a good investment.
Description of the company
Any company, no matter how small, must follow certain legal standards and have a corporate structure. Is it going to be a limited-liability company, a partnership, or something else entirely?
An study of the market, as well as an explanation of your company's unique selling proposition (USP) and the products and services you will supply, should all be included in this section of your dog kennel business plan.
Free Business Plan Template
Get basic guidance
Get a Free Template on Email
Get a basic level of guidance for writing your own business plan.
Market research
This is an important section in which you detail the market research you did for your sector and, more particularly, for your market.
The aim of this section of your dog hotel business plan is to show investors that you understand your industry and that there is sufficient demand to grow a long-term business; this is the business plan presentation for potential investors.
Figuring out who your target market is is a huge part of this. Who do you want to sell your products and services to? What makes you believe they'd be interested in purchasing from you?
You'll also need to provide research examples to demonstrate that there's a demand in your target market. What about your opponents? Describe who they are and why your company may be able to take advantage of one of their flaws.
Services
This section of your kennel business plan should specify exactly what services your company will supply. Will you be a highly specialized firm, serving to the upper echelon of the market, for example?
Will you provide other services like pet pickup and delivery, grooming, or perhaps a pet supply store?