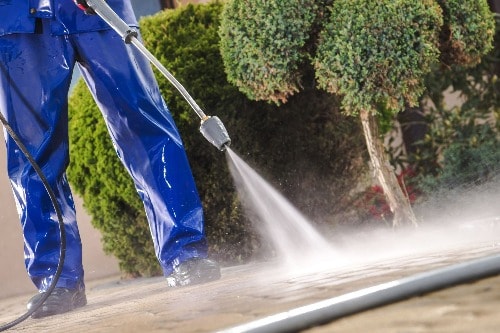 Starting a pressure washing company requires a business plan.
Do you want to start your own pressure cleaning business? Starting a pressure washing business is easy and requires minimal investment in a business plan, but you'll need strong business and marketing skills, as well as a dedicated team of skilled pressure washers with expertise or certification in the area, to thrive. You'll also need to get state approvals and licenses to start your business.
Another important step to take before starting this company is to develop a clear business plan. If you're not sure how to make one, we've created a professional business plan for James Washing Services, a pressure washing firm.
The Company
James Washing Services will be a pressure washing company that provides customers with a range of heavy-duty cleaning services. Austin, Texas will be the company's headquarters.
Management
Sales executives, pressure machine operators, drivers, and assistants will complete up James' team, which will handle the company's whole operations. Given James' significant expertise in the field, he understands all there is to know about starting a pressure washing firm.
Customers
Our target audiences include the Austin residential community and the Austin business community.
Owner of a business
James Washing Services will be owned by John James, a high school graduate with over 10 years of expertise in the pressure washing industry.
What is the reason for the company's formation?
Because he had never been interested in studying, James decided to start working full time after graduating from high school. By delivering unequaled pressure washing services, he helped a number of well-known enterprises in the United States develop. After getting support from friends and clients, James eventually decided to start his own pressure washing business.
How will the company get started?
The business will be located in the middle of Austin's residential and commercial zones. Among the facility's features are electrical grounds for the wash gun and washing system, a high-pressure dead-man type water wash gun, stainless steel water storage tank, centrifugal water pump, insulator washers, two vacuum stations, one high-pressure wand self-service bay, and a fifty-foot fully automatic tunnel. The costs of starting a pressure cleaning company are shown in the graph below:
Customers' services
Consider what services you'll provide your customers before starting a pressure cleaning business. This is significant since your services will influence the design of many future components. James Washing Services will provide both in-station and out-station services to customers. The following are some of our most essential services:
Cleaning the driveway and parking lot
Drains, ducts, and gutters should all be cleaned.
Services such as window cleaning and chimney sweeping are provided.
Swimming pool maintenance and cleaning
Other industrial cleaning services
Analysis of the pressure washing industry's marketing
A comprehensive marketing research is the most important component of a successful pressure washing company strategy, which is why it's a good idea to get the help of marketing pros. You may use this pressure washing business plan template to take you through a marketing research if you're just starting out on a small scale.
Before beginning his company, James employed marketing experts to do market research. They aided him in the development of his pressure washing company ideas.
Market Developments
With a $9 billion yearly income, the pressure washing sector is a large one in the United States. This industry is unusual in that no one company has a significant market share, and it is comprised of hundreds of thousands of small and medium-sized businesses. According to current estimates, approximately 135,000 licensed pressure washing firms employ over 187,000 people in the United States, and the industry is predicted to grow at a 0.5 percent yearly rate.
Segmentation of the Market
We're strategically located in the heart of Austin's residential and commercial districts, enabling us to easily target both residential and corporate and industrial clients. As prospective future clients, our experts have identified the following target audiences:
Sector of Business:
This target group consists of factories, industries, and product manufacturers. These industries often need pressure washing services for cleaning and maintaining massive industrial gear as well as industrial discharge outlets.
Organizations & Institutions:
A range of Manhattan-based institutions and organizations, including government and public-sector firms, make up our second target group. This group provides just a tiny amount of our sales and revenues since they seldom need pressure washing services, such as the occasional cleaning of parking lots and driveways.
Residential Neighborhood:
This will be our primary target audience as well as our primary source of revenue. Among other things, this group will need our services to clean and maintain their swimming pools, drains, and gutters.
A complete market analysis of our potential clients may be seen in the table below:
Business Objective
In the first year, produce a net profit margin of $10,000 each month, $15,500 in the second year, and $25,500 in the third year.
The startup's initial expenses should be matched with generated revenues by the end of the first year.
We intend to open a new facility in the downtown area by the end of the fifth year.
5.4 Price of the Product Product price is one of the most important factors in deciding a company's strategy. After analyzing market demands, we priced all of our things in the same ranges as our competitors.
Strategy
Sales strategy, like marketing analysis, is a critical success factor, so prepare ahead before starting your own pressure cleaning company.
Analysis of Competitors
As previously mentioned, there are around 135,000 pressure washing firms in the United States. If we are to survive and prosper in this market, our biggest competitive advantage will be our superb and high-quality services. We will ensure that our employees do not damage our clients' valuable property and that we provide quick service. James' leadership and industry experience are a huge competitive advantage since he is already a well-known figure in the business.
Strategy for Selling
For the first three months, we will provide a 10% discount on our services to stimulate sales in the months leading up to our launch. We'll also conduct cold calls and put advertising in relevant newspapers, television stations, and social media platforms.
Personnel Strategy
A personnel plan shows information on a company's workers, including their salaries, and you should make one before deciding how to start a small pressure washing business.
James will be the company's General Manager, and he will begin by recruiting the following individuals:
One accountant is in charge of maintaining financial and other records.
2 salespeople were charge of marketing and identifying new businesses
Five pressure machine operators will be in charge of the power equipment.
4 cleaners/assistants to assist with cleaning. 4 drivers to transport mobile equipment to the job location
Plan your finances.
Before starting a pressure washing business, you should obtain financial assistance from a specialist to develop a clear financial plan. Pay great attention to your financial plan before establishing a pressure washing business since a company's profitability is mostly dependent on accurate financial research. The financial plan lays out all of your expenses, including commodities, rent, equipment, and staff, as well as how you'll balance those costs with revenue and profit.