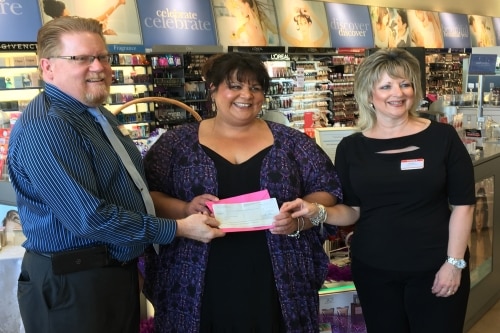 How Much Does It Cost to Register a Trademark?
The cost of federal trademark registration varies between $225 and $600 depending on the class of goods or services to which your brand relates. If you haven't used your trademark yet, want worldwide trademark protection, or hire a trademark lawyer, the fee will be greater.
As a small business owner, you may place a premium on your company's tangible assets, such as equipment, inventory, and any buildings you own. Intangible assets, such as your intellectual property, may be just as essential for a small company. Trademark protection is available for your company's name, slogan, and logo, as well as anything else that differentiates your products or services from those of others in a commercial context.
Registering a trademark offers many advantages for your company, including the ability to prohibit rivals from exploiting your assets. Trademark registration, on the other hand, may be time-consuming and expensive. Here, we'll go through the major phases of the procedure and the related expenses so you can figure out how much it costs to trademark a company name. We'll also look for methods to save costs when it comes to trademark registration.
A Quick Guide to Trademark Registration
In business, a trademark is a term, phrase, logo, or symbol that identifies one company's products or services from those of another. Copyrights and patents, which protect various kinds of intellectual property assets, are not the same as trademarks. The corporate name McDonald's®, as well as the advertising phrase "I'm lovin' it," are examples of trademarks.
There are two levels of trademark registration in the United States: state and federal. At the state level, trademarking your company name is easy and cheap, but it provides very limited legal protection. However, registering your trademark with the United States Patent and Trademark Office (USPTO) is more difficult and expensive, but it provides much greater legal protection.
By registering your trademark with the federal government, you may prohibit others from using it throughout the country. You'll also have the ability to print ® next to your trademarked materials, signaling to everyone that you own the trademark.
The Cost of a Business Name Trademark
The cost of trademarking a company name starts at $225 and goes up to $600 each trademark class. This is the fee for filing a trademark application with the United States Patent and Trademark Office. The USPTO's Trademark Electronic Application System is the simplest and least costly method to register your trademark (TEAS). It's important to keep in mind that you may only register one trademark per application.
There are many kinds of trademark applications, each with its own set of costs:
$225 per trademark class with TEAS Plus
$275 per trademark class at TEAS RF
Regular TEAS is $400 per trademark class.
$600 per trademark class for a paper application (this will no longer be an option after Dec. 21, 2019 under a USPTO rule change)
TEAS Plus is the cheapest application procedure, but you must fulfill additional criteria to utilize it. You must choose from a list of pre-approved trademark classes provided by the USPTO. You must also pay the per-class filing fee in advance and agree to interact with the USPTO only via email and the online TEAS system.
TEAS RF is similar, but you don't have to choose your products and services ahead of time. If your trademark does not fit well into one of the current categories, you may propose a new class of products or services.
Finally, TEAS Regular, the most costly application, is for applicants who desire unique classes and the possibility of receiving paper communication from the USPTO attorneys evaluating their application.
You'll have to spend $600 each class if you want to submit your application on paper. A paper application is the most costly since it requires the greatest effort for the USPTO to process. On December 21, 2019, this option will be deactivated. Keep in mind that USPTO fees vary from time to time, so double-check before registering a trademark.
Expenses of Registering a Business Name as a Trademark
The prices shown above are for a simple trademark application and presume you won't need legal help. Additional variables that will raise the cost of trademarking a company name include:
Selecting Multiple Trademark Classes
You must select the class or classes of products and services to which your brand relates before submitting your trademark application. Only the category or categories of products or services that you specify in your application are protected by trademarks. The skincare business "Dove" has a trademark in the toiletry category, while the chocolate brand "Dove" owns a trademark in the confections and chocolate category.
The above-mentioned application costs will double for each additional trademark class you choose. The USPTO now recognizes 45 distinct trademark classes.
In most instances, you'll be required to submit a trademark drawing with your application. This may be a basic line drawing or a more complex representation, but it must comply with the USPTO's trademark drawing criteria.
There are two kinds of drawings: line drawings and graph drawings.
A typical character design shows just text and is not associated with any particular font, style, or color. In simple English, the word Nike is an example.
A stylized form drawing is a representation of a brand, design, or symbol in a particular typeface, size, style, or color. The Nike logo is a good illustration.
In general, each application may only have one graphic. If you wish to protect both the content and the logo of your company, you'll have to fill out two different applications, which will increase your costs.
Character drawings are easy and inexpensive, but unique form drawings may need the services of a graphic designer or artist. In such instances, expect to pay between $250 and $750, or possibly more, depending on the trademark's intricacy.
Usage Accusation
The majority of company owners who file for a trademark are already utilizing it in their firm. However, if you plan to utilize your trademark in commerce in the future, you may submit a trademark application. If you register a trademark with the purpose to use it, you'll need to submit an extra form once you start using it.
This document, known as the Statement of Use or Amendment to Allege Use, must be filed within six months after the USPTO's approval of your original application. The fee for submitting this form online is $100 per category of goods or services. If you submit the paperwork on paper, the fee rises to $200.
Trademark Registration on a Global Scale
International trademark registration is strongly suggested if you utilize your trademark on a website, social media, online advertising, or other locations on the internet. For a filing cost of $100 per trademark class, you may register for international trademark registration online via TEAS. If you submit a paper application, the cost rises to $200.
International trademark registration protects your mark throughout the 80 nations that have signed the Madrid Protocol, of which the United States is one. Each foreign country you name in your international trademark application will examine your application and determine whether or not to accept it based on its own trademark laws.
Taking Action in Response to Trademark Office Actions or Oppositions
The USPTO may take six to twelve months, or possibly longer, to approve your trademark application after you submit it. If the reviewing attorney has questions or if someone files an objection, your application may be further delayed. If the attorney has any queries, you'll get an email if you authorized electronic communications in your original file, and you should respond promptly. Responding to these inquiries, known as office actions, may be time consuming and may need the assistance of a lawyer, which can increase your trademarking costs.
The USPTO allows the public to comment on trademark applications that have been approved. Another business, typically one that is bigger and more well-funded, may submit an opposition, arguing that the trademark should not be awarded to you.
Oppositions are filed in approximately one out of every 25 trademark applications submitted on behalf of clients, according to New York City trademark attorney Jeremy Peter Green. Without the assistance of an attorney, responding to such oppositions may be very difficult. Lawyers may charge anything from $1,000 to several thousand dollars to reply to an objection, depending on the basis for the opposition.
The Costs of Keeping Your Trademark
It may cost anything from $550 to $1,250 to keep your trademark up to date. A trademark application is not a one-and-done procedure. Maintain your trademark by demonstrating that your company is still using it in connection with the classes you selected in your original application.
The following are the trademark filings you'll need to submit on a regular basis, along with the filing fees for each:
File a Declaration of Use and/or Excusable Nonuse, commonly known as a Section 8 affidavit, during the fifth and sixth years following registration. You'll need this form to demonstrate that you're still doing business under your trademark. The filing cost for online submission is $125 per class, while for paper submission it is $225 per class.
File a Declaration of Use and/or Excusable Nonuse, as well as an Application for Renewal, during the ninth and tenth years following registration. Because a trademark expires after ten years, you'll need to apply for renewal together with the Declaration of Use form. After that, you'll have to resubmit these forms every ninth and tenth year. The online filing cost is $425 per class, whereas the paper filing fee is $725.
(Optional) Incontestability Declaration: This document, also known as a Section 15 affidavit, strengthens your trademark rights and avoids frequent legal challenges to your brand. The use of this form is subject to certain limitations. For example, in order to apply for incontestability, you must have used your trademark for at least five years. The online filing cost is $200, while the paper filing charge is $300.
You'll get email reminders from the USPTO before these deadlines if you supplied an email address and allowed email communication in your initial trademark application.
Expenses of Hiring a Trademark Attorney
Because trademark registration is so complicated, many small company owners employ a trademark lawyer. Hiring a lawyer has a number of advantages, including less personal time spent on the trademark application procedure, but it also raises the cost of trademarking a company name.
For a simple trademark search and registration, trademark attorneys usually charge a fixed fee. To react to official actions or oppositions, they may charge an hourly fee. You may anticipate to spend between $500 and $2,000 for a first trademark search and application, depending on your trademark and where you are situated.
To obtain assistance with trademark registration, you may hire your own lawyer or utilize an online legal service like LegalZoom. For a fixed cost of $199 per class, plus USPTO expenses, you may submit your initial trademark application on LegalZoom. Another legal service you may find useful is UpCounsel, which has a network of attorneys that handle on more complicated issues and charges a fixed cost for trademark registration of between $600 and $800.
How to Cut the Costs of Trademarking
Basic trademark registration costs aren't prohibitively expensive, but they may add up quickly, especially if your application is more complex.
Here are some strategies for lowering the cost of trademarking a company name:
Choose state registration over the USPTO: Registering a trademark with your state rather than the USPTO may save you money and time in the long run. State registration, on the other hand, provides legal protection against those who use your mark exclusively inside the state. You will not be protected throughout the country.
Engage the services of a trademark attorney: Getting legal help early away, beginning with a trademark search, may save you time and money in the long run. "It's frequently worth it to pay a lawyer to conduct the basic search to determine whether the trademark you want to register is even accessible," Ruth Carter, a trademark lawyer in Phoenix, explains. I've seen individuals attempt to do it on their own and waste $225 in filing costs trying to obtain a trademark they couldn't get because they didn't know how to do a comprehensive search."
Make all of your filings online: If you file a trademark application on paper, the USPTO will charge you twice as much, if not more. Although TEAS may take some getting used to, filing everything online may save you a lot of money.
Final Thoughts
Finally, the cost of trademarking a company name is influenced by a variety of variables. The number of trademark classes, the method of filing (paper or online), and whether or not you've previously used the trademark all have an impact on the cost. In addition, whether or not you employ a trademark lawyer will have an impact on your overall costs. Fortunately, even tiny company budgets can generally afford to file for trademark protection. When it's all said and done, you'll be grateful for the added legal protection your new trademark will provide you and your company.