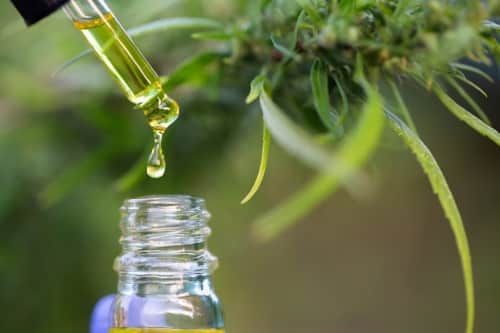 A CBD oil company will sell and/or produce CBD oil for a number of uses. This may happen online or in shops, but most individuals are unlikely to establish a CBD-only retail site. Most companies will offer CBD oil for general usage (e.g., anxiety, chronic back pain, etc.), but others may focus only on cosmetic applications, and some will even mix CBD oil with coffee.
Follow these ten steps to start a CBD oil business:
You've discovered the ideal business opportunity and are now ready to take the next step. There's more to establishing a company than simply filing paperwork with the government. This easy-to-follow guide will help you get started with your CBD oil company. These procedures will guarantee that your new company is well-planned, legally compliant, and correctly registered.
STEP 1: Make a business plan.
As an entrepreneur, you must have a well-thought-out strategy. It will assist you in mapping out the details of your company and uncovering some unknowns. The following are a few key points to consider:
What are the initial and continuing expenses?
What is the demographic of your target market?
What is the maximum amount you may charge customers?
What will you call your company?
What are the expenses of starting a CBD oil business?
Your startup expenses will be minimal if you cultivate your own hemp and convert it into CBD oil. With Squarespace, you can start selling your goods online for as low as a few hundred dollars and commercial liability insurance in case a consumer sues you after using your product. You may also explore forming a partnership with an experienced farmer to help them develop their company as well as yours.
What are the costs of running a CBD oil business?
Farming costs, insurance, and employee wages must all be included into the equation. They may also wish to employ a lawyer to stay on top of the constantly changing rules.
Who is the intended audience?
This product can be used by almost anybody. CBD oil is utilized to help with anxiety, skin softening, and chronic pain relief. It's most well-known for helping children with severe seizures decrease the frequency and intensity of their seizures. People may also use it for general relaxation at any time. CBD oil is produced from cannabis, but unlike THC, it does not have a psychoactive effect.
What is the revenue model for a CBD oil business?
CBD oil companies will set their own profit margins for their goods depending on the scale of their operations, product quality, and demand for CBD oil within their target audience.
What is the maximum amount you may charge customers?
CBD oil may be purchased for as little as $60 for 30 mL. A 2 oz bottle of skin cream containing 100 milligrams may be sold for $85.
What is the profit potential of a CBD oil business?
Once a client base has been developed, CBD oil companies may earn a lot of money. If you price $60 each product on average with a 50% markup, you'll need to sell 200 items every month to earn $6,000 profit. Given the high demand, this objective may be simpler to achieve than you believe.
How can you increase the profitability of your company?
CBD oil entrepreneurs may diversify their revenue streams by selling a variety of goods. There are many choices accessible, ranging from skin care to make-up to tinctures to vaping to edibles.
What will you call your company?
Choosing the correct name is crucial and difficult. If you don't have a name yet, check out our How to Name a Business guide or use our CBD Oil Business Name Generator to help you come up with one.
If you run a sole proprietorship, you should consider using a different company name than your own. For additional information, see our DBA guide.
When registering a company name, we suggest doing the following research:
The business records of your state
Records of federal and state trademarks
Platforms for social media
The availability of a web domain.
It's critical to have your domain name registered before someone else does.
STEP 2: Establish a legal entity.
The sole proprietorship, partnership, limited liability company (LLC), and corporation are the most popular business structures.
If your CBD oil company is sued, forming a formal business organization such as an LLC or corporation prevents you from being held personally responsible.
You may form an LLC on your own and pay just the state's minimum fees, or you can employ one of the Best LLC Services for a nominal charge.
It's a good idea to choose a registered agent for your LLC. A free year of registered agent services is typically included in LLC creation packages. You have the option of using a registered agent or acting on your own.
STEP 3: File your taxes
Before you can start doing business, you'll need to register for a number of state and federal taxes.
You will need to apply for an EIN in order to register for taxes. It's really simple and completely free!
Taxes on Small Businesses
Depending on the business form you select, you may have various taxation choices for your company. Some LLCs, for example, may benefit from being taxed as a S company (S corp).
These resources may help you learn more about small company taxes:
Taxes on LLCs
LLC vs. Sole Proprietorship
Corporation vs. Limited Liability Company
S Corporation vs. LLC
How to Form an S-Corporation