Last updated on June 25th, 2023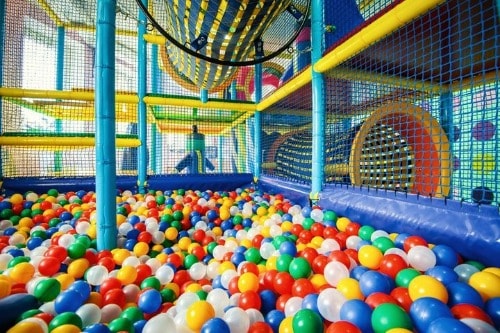 A Business Plan for an Indoor Playground for Starting Your Own Business
Do you want to open a kids' amusement center, such as an indoor playground? Providing a healthy and secure environment for children to play and grow is unquestionably a successful and appealing business. Despite the fact that the company does not need any unique knowledge or skills, the importance of excellent management skills cannot be stressed. If you think you're up to the task of operating a demanding business, you should start working on your children's indoor playground business plan right now. To help you, we've given an example business plan for an indoor playground for a child leisure facility named Playland.
The Company
PlayLand will be a high-tech indoor playground where kids may engage in a range of activities. The institution, which will be located in Dallas, will be owned by Kate Dench, a woman. PlayLand will give various opportunities for children and teens to enhance their mental and physical talents under the guidance of highly experienced specialists.
Indoor Playground Management
Managing a children's play center is obviously time-consuming, which is why Kate has decided to hire a general manager to help her out. She has chosen to follow a step-by-step approach, writing a business plan first before commencing the preparations. Despite the fact that there are countless indoor playground business plans available on the internet, Kate aims to employ specialists to help her create a modern indoor playground business plan.
Indoor Playground's clients
Instead of considering how to start an indoor playground business, think about who will be your customers. Knowing your clientele may help you decide on services, product prices, and a marketing approach for your company plan, among other things. The bulk of PlayLand's customers will be parents. We believe that some youngsters may visit our site since the facility will contain specific activities for teens.
Indoor Playground Business Plan
Premium Template
Business Plan Template & Financial Model
Write your own business plan in a day! This also includes a premium WordPress theme worth $300! This will help you build your own website.
Business Objective
Setting objectives will help you succeed even more zealously in the professional world. In this example spreadsheet for an indoor playground business plan, we examine a couple of PlayLand's business goals. The center intends to have matched its original expenses with profits by the end of the first two years, with a profit margin of $10k per month by the end of the first year.
Owner of a business
Kate Dench will be the owner of PlayLand. Kate has a bachelor's degree in sociology from Stanford University and has worked as a high school teacher for a year. Kate is a dedicated worker who believes that the only way to push her firm to the top is via customer loyalty and hard work.
Why is an indoor playground being established?
Kate wanted to put her money into a company that would benefit her for a long time in order to secure her financial future. So, after graduation, she thought about all of her interests and decided to start an indoor playground. She has a lot of ideas for how to design a children's play area, which is why she is the best at it.
How will the indoor playground company get off the ground?
Kate has decided to hire a business plan writer to help her build a business plan using a step-by-step procedure. She's already rented a building with four rooms, a large lounge, and a sports field. She must now transform it into a modern indoor play area by including numerous activities and toys.
Kate is adamant about doing all of her chores on time, therefore she has started committing many hours each week to her employment. She's already established contact with the owners of the businesses where she'll be getting the supplies she'll need. One week before to the launch, Kate will employ the essential people. In our example business plan on how to start an indoor playground company, we'll detail the exact number of employees and their job descriptions later.
Free Business Plan Template
Get basic guidance
Get a Free Template on Email
Get a basic level of guidance for writing your own business plan.
Customers' Services
If you're thinking about how to establish a children's indoor playground, you'll need to find out what services you can provide first. Because you won't be able to build a strong reputation if you don't have enough money to keep your playhouse running. So, before you build your own indoor playhouse for kids, think about whether you can provide the necessary services.
Despite the fact that she is not beginning her firm on a large scale, Kate has chosen to provide the following services:
Active Play: There will be playrooms for youngsters aged 3 to 10. The rooms will be nicely decorated, with a variety of toys, books, and other goods, such as tricycles, for the children to use.
Children will have access to simple art workshops where they may enjoy music, learn to sing and dance, draw, paint, and play musical instruments.
Craft Hour: Children are given a project to do during craft hour, such as weaving a butterfly. This lesson will accomplish two goals: it will interest children in a healthy activity and it will assist them in more creatively expressing themselves.
Children will be able to engage in group activities such as racing tricycles, playing carrom board, badminton, or see-sawing with one another while being closely supervised.
Teen Activities: Teens will be able to play table tennis and badminton at the facilities. They will also be given a well-decorated space to celebrate their birthdays or plan any other events.
Food: The children will be able to buy sandwiches, snacks, juices, and tea at a snack bar.