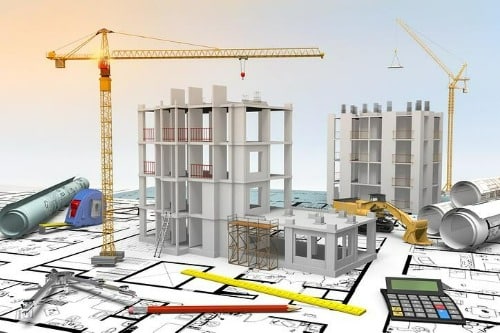 Create a business plan for your engineering consulting company.
Thousands of engineering students throughout the globe have ambitious hopes to start and run a successful company. Varied minds have different objectives for a company, but engineering consulting services business ideas are one of the most intriguing and well-known notions among today's youth. It is important to emphasize that thinking about and achieving any goal requires a deliberate effort in the right direction. Despite having great ideas, some of them struggle and finally give up owing to poor execution.
As a result, the most significant consideration is how to start an engineering consulting business. Being a businessperson is not easy since he is always searching for ways to increase profits in marketing, but there are ups and downs. For a new entrepreneur who has just founded his company and is inexperienced with the business, such adjustments may be challenging. You must invest your money in the right place and wait patiently for the results.
As the phrase goes, "Rome wasn't built in a day." Your goal should be to provide the best and most efficient service to the public in all areas of planning, concept development, and completion. Your team should be very knowledgeable and experienced, and you might be the most significant member, using your expertise and ideas to delight your customers. All that is necessary is the development of a viable strategy and its subsequent implementation. Although there are many obstacles to face when starting an engineering consulting firm, we cannot deny that it is a very profitable business.
Later in the essay, we'll go through these in further depth:
A brief overview
This organization's mission is to provide all essential support and to successfully handle the problems of the people by offering high-quality, efficient consulting services. The organizations provide a professional and well-trained team that will do all possible to help people with consultation. In the long run, a little amount of direct money and time investment may pay off. Starting a business is challenging, but it is the first and most crucial step.
Begin by investing a modest sum of money, and don't let any of your customers walk away, even if they are earning a tiny profit. This will assist you in establishing a market reputation. Implementing a quality control and assurance program is useful since it expands the scope and focus of production operations. One must be more strategic and schedule-oriented in the engineering consultancy market to obtain a firm grip on various prospects.
How will the engineering consultancy firm get off the ground?
The business would start with a little investment and a lot of sweat equity. The company will be built on the premise of providing the best possible service in terms of delivering professional quality services on time and within reasonable budgets. The purpose of the business plan businesses was to execute and maintain the best policy control possible, as well as to build a strategy for doing so while maintaining a pleasant connection with customers.
Business of engineering
Any kind of company may be handled by a private limited corporation. The creator has vast expertise in the engineering business as a professional engineer. The staff that works with them is also accustomed with such a company and is fully capable of providing the best possible service. The size of the market may impact the cost of such a company. Start cautiously, and as the firm develops and increases, so will the investments, in our opinion.
Engineering consulting business management
The company's original and capital investments are made by the founder, who is also in charge of market management. He is in charge of overseeing the company's development and future expansion investments. Finally, the venture's management and success are the result of the venture's team's hard work and teamwork.
Engineering consulting companies' clients
The firm's customer, who is often someone in need of aid and expert guidance on a specific situation, might be private or public. These firms may help with design, modeling, execution, and a number of other civil, electrical, mechanical, and software engineering tasks. Effective and efficient communication is very useful in engineering consulting. It is a more efficient way for the vast majority of people to tackle problems/issues relating to their engineering projects/careers. Customers of such businesses are individuals who need a smidgeon of professional advice and guidance on their projects.
Business objectives
Begin small, and don't be hesitant to make decisions on the investment in your business strategy. The initial goal should be to give the customer with what they need, followed by modest and steady growth in order to expand the firm. The objective of your company's first year or two should be to attain market value and a minimum. One of your objectives should be to raise the gross margin and profit line (which will substantially assist your company's development).
Owner of a business
The owner of the firm is a skilled and experienced engineer. His main interest is the well-being of his customers. The owner is in control of the company's investments and inputs; he is not only a role model for the company and its workers, but he is also the driving force behind the idea of beginning a business. He's had this notion since the beginning of his career, and now, owing to his hard work and efforts, he's bringing his goal to life.
What is the purpose of starting an engineering consulting firm?
The owner, as previously said, was the one who came up with the notion. When it comes to conversations on project design, model, and structure, the business is reported to deal with people's problems and support them in every way necessary, as well as sometimes entirely monitoring the project. In the programs, the company tries to provide every imaginable degree of expertise. They will always have access to the best ideas and a lot of information.
Create a web presence
In the era of technology, every kind of business needs a web presence to flourish, but one that works with engineering and technology needs it even more. It not only lets your company to take advantage of opportunities from all over the world, but it also allows you to maintain a consistent market presence. Our firm mostly offers consulting services, which demands having a website. You may acquire more and more with more favorable reviews and a strong web presence.
Customer-oriented services
Consultation and inquiry are the core functions, which are supported by subject-specific research.
It entails a detailed research and analysis of a variety of scenarios.
Several service ideas are compared, as well as perspectives on the project.
Only a few examples include risk management, capital and project expenses, management analysis, and a variety of environmental facts.
Civil consulting comprises establishing a wide range of urban and land development strategies as well as providing the best available facilities.
Public engagement is one of the services provided; the project's owner need new ideas and thoughts for explaining and influencing the public.
Mechanical services may include material selection and testing, specialty equipment selection, and the employment and supervision of project staff.
One of the services offered is the examination and analysis of current materials, as well as the assignment of a rating.
Professional design, bidding, and construction services are offered.
They also go through the report based on the investigation and discuss things like the project's financial requirements.
An examination of the engineering consulting industry's market
If business were a sport, the marketplace would be the playing field. Demand is required for every business to operate, and more activity needs development and growth.
Market developments
We have the ability to target a broad variety of markets as an engineering consulting firm. In line with the instructions, we offer planning and design services. We not only bring innovative ideas to the project's design, but we also give a precise implementation plan. The trend shows that architectural design produces the most market inputs, followed by structural design, mechanical and electrical design, and finally mechanical and electrical design.
Segmentation of the market
The bulk of our customers are from the engineering, architectural, and structural industries. In these businesses, consulting services are in high demand; contributions with ideas, planning, design, and structural development are well-known works. Financial management is one of them.
Several government organizations need consulting firms' help with projects such as construction, forensic engineering, and structural management. We'd want to promote ourselves as a company that offers consultancy services for management and repair projects.
Work in the legal field is also a target market for us. We'd want to provide our services in areas like mediation, arbitration, and a variety of others, all of which may benefit from forensic engineering.
We'd like to provide house inspection services to homeowners and realtors who are renovating or modernizing their houses using modern technologies.
Municipal corporations might also be a potential market for us. Not only do we want to conduct business, but we also want to advertise it and expand our market. If we can form partnerships with such organizations and work to help them, we will be able to reach a big number of people. They may technically be one of our advertising bodies, and since they work for the government, if they accept you as a valid body, we will be able to recruit new students interested in engineering as a vocation and train them for their advantage, resulting in a rising brand in the market.
Business objectives
All companies and organizations seeking expertise for their activities, whether government, commercial, or private pursuits, are our primary business goals. Large architectural and structural enterprises seeking help with their ideas, designs, and financial planning would be the major target audience. Electrical and mechanical enterprises, local cooperation groups, government agencies, and law firms are all viable possibilities.
Pricing
Pricing and charging for a task on which you will be working is difficult. Customers' pricing expectations may be confounding; one may believe the price is unreasonably expensive and prohibitive, while another may believe it is well within reach.
Clients may evaluate two providers, but they usually opt with what they hear from the market, emphasizing the value of having a well-known brand. Customers will return to you for the next assignment if you make reasonable concessions in exchange for excellent service, and word of mouth about your work will open doors in the market.
Strategy
The primary components of our company's strategy will continue to grow and extend the company's market presence. The primary marketing strategy for the corporation would be to promote and spread the company. Your problems might be solved fast if you have a good plan and management that understands money.
Strategy for sales
We will use efficient advertising and campaigns, such as email campaigns, to boost the amount of visits to our website when it comes to the internet and web marketing. One of the most efficient ways to engage with customers is to meet them face to face. We'll try to advertise on a cheap budget by providing technical support to non-profits and organizing campaigns in local communities and schools.
Analyze the competition
It's the most efficient way to examine and figure out where your organization is falling short. Comparing another company that offers similar services will help you figure out how to fix the difficulties that are causing you to lag. Because you'll be competing and evaluating yourself, your inputs will be matched with the inputs you'll be getting from your opponent, you'll progress twice as quickly. When you evaluate based on this principle, your market grows, and your business expands as well.
Employees of the company
A company is like a roof supported by the strong pillars of its employees. The company's staff, which gives you with support and confidence to be out in the market, is one of the key factors for a venture's success. If your employees go above and beyond for you and secure the backbone of your business, they need to be recognized, which might be in the form of a fair and appropriate compensation.
Employees' average salaries
The average pay for employees should be adequate to compensate them for their work. When an employee is given what he or she deserves, he or she will offer their best to the company. For those that work there, it creates a healthier environment and a happier workplace. Workers should be paid fairly for their contributions to the company, and they should be treated with the respect they deserve.