Last updated on October 13th, 2023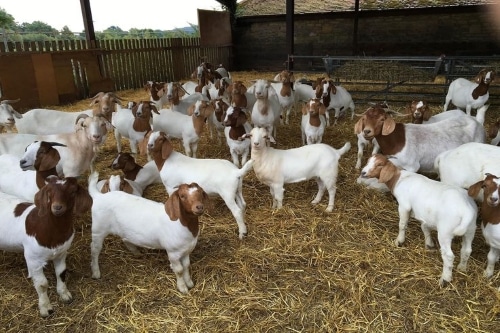 PLAN OF ACTION
THE FIRST SECTION
1.1 Executive Summary
A brief summary of the project
1. The project/company
ROYAL ORCHID Nigeria Limited has a business plan in place.
2. Promotion:
The production technique is to employ direct persuasive contact with consumers and other users of goat meat.
3. Management:
The proprietor and a few staff are in charge of the company.
4. The Main Product:
Meat from a goat (Fattened Goats)
5. Project Total Cost:
The project's total cost is N 5,344,000.00 (five million three hundred and forty-four thousand Naira).
6. Financial Strategy:
i. Equity: N 1,000,000:00
ii. Loan: N 5,344,000:00
iii. Total N 5,344,000:00
7. Expected Outcome N
SECTION TWO
MARKET PROFILE
1. BUSINESS NAME
NIGERIA'S ROYAL ORCHID LIMITED
2. STRUCTURE OF THE ADMINISTRATION
General Manager, Farm Manager, and Non-Skilled Workers
3. LOCATION OF THE BUSINESS
Farm
ROYAL ORCHID Nigeria Limited,
64km Jos/Tudun-Wada Road, Kano
Tel: 08023608678, 08065157098
Office
44A Kano State Housing Corporation Shopping Complex,
Zoo Road, Kano, Kano State.
Tel: 08065157098
4. BUSINESS GOALS
The company's primary purpose is to fatten goats for a specified period of time. Goats will be fattened in a Semi-Intensive method for three (3) to four (4) months before being sold.
To make the goat fattening business commercially viable.
To develop vast herds of crossbred goats.
Creating cutting-edge research and development facilities.
The goat project will become profitable if excellent management practices are implemented.
To use the specific strengths of the people in veterinary science, administration, and social sciences to build the farm over time.
Encourage the construction of a cutting-edge slaughterhouse meat and meat product production facility that satisfies international standards for local consumption and international export.
To establish a model goat enterprise that will attract new investors into goat breeding and fattening in order to fulfill the rising demand for goat meat both locally and globally.
Contribute to the diversification of economic activities in line with government goals in order to create job opportunities for our teaming young and women in order to increase or raise their way of living.
SECTION THREE
MARKETING PLAN
1. THE PRODUCT
Fattened Goats (Meat)
2. LOCATION
i. Farm:
ROYAL ORCHID Nigeria Limited,
64km Jos/Tudun-Wada Road,
Kano.
ii. Office:
No. 44A Kano State Housing Corporation Shopping Complex,
Zoo Road,
Kano
3. PRODUCT SALES
The firm intends to market its product to the whole Kano and Nigerian populace, as well as to those who need meat for rituals and festivals. As required, we will also sell to wholesalers, retailers, and individuals.
4. PRODUCT MARKET
Nigeria's growing demand for meat has resulted in a protein scarcity, prompting the need to increase the product's source in order to meet demand.
5. SALE PRICE
There is no fixed selling price per head since they vary in size and weight. Each fattened goat, on the other hand, would sell for at least 20,000 (N20,000:00) Naira on average.
6. PROMOTION MEASURES
Customers who purchase twenty (20) or more goats inside Kano and Jigawa States will have their goats delivered to their selected location, while those who purchase goats from afar will have their goats delivered to the closest garage.
7. MARKETING STRATEGY
Create a web page that includes product information and a medium for online transactions, such as Facebook, Twitter, and other internet services, as well as traditional media (radio, television, and newspapers).
We will educate big motels, restaurants, and supermarkets about our services and promotions through flyers and visits.
FOURTH PART
STRATEGY FOR PRODUCTION
1. PROCESS OF PRODUCTION
Goats are bought and given a mix of concentrate and roughage diet (grasses). The Semi-Intensive technique will be used until they reach the right size. The goats will be branded and numbered to facilitate identification. The goats are fattened by limiting their movement and giving them a high-concentrate, low-roughage diet.
2. THE COST OF BUILDING AND MACHINERY
3. MAINTENANCE
To ensure proper maintenance, keep metallic items out of the rain.
Painting or repainting metal objects to prevent corrosion.
To prevent termite activity, termiticides such as solignum are applied to timber articles.
Maintaining a sanitary atmosphere.
FIFTH PART
MANAGEMENT FOR ENTREPRENEURSHIP
1. What will be the structure of the company?
The company has the necessary qualified employees, including a General Manager, a Farm Manager, and other non-skilled workers, to ensure appropriate project implementation and execution.
Below is a diagram of the organization:
Officers will be allocated to skilled personnel and senior authorities to supervise and ensure that firm projects/activities are carried out and finished effectively. It is necessary to make available a sufficient quantity of competent personnel.
2. MANAGEMENT OF THE ENTIRE BUSINESS
The corporation would buy excellent goat breeds from research institutions or a knowledgeable breeder in order to get a suitable outcome. A good goat breed guarantees a good result.
The fattening goats will be fed a mix of concentrate feed and roughages (grasses) in large quantities. The goat should be grown in a system that is high-intensity.
Related link